[dropcap style="font-size:100px; color:#992211;"]J[/dropcap]oyland has a sharp, dark vibe, with greasy, raunchy guitar and a host of different guests adding their contributions to the album's texture.
Most of the songs are collaborations with The Sharks' Steve "Snips" Parsons, with whom he also formed the woefully short-lived guitar-dominant, hard rock supergroup King Mob in 2011 with Pretenders drummer Martin Chambers, Sex Pistols' bassist Glen Matlock, and a young guitarist named Sixteen.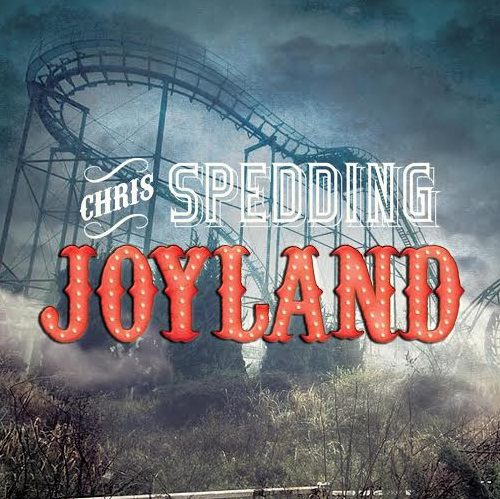 British actor Ian McShane's malevolent growl dominates the already spooky spoken word title track. '60s veteran Arthur Brown gives freely of his powerful howl on "Now You See It." Robert Gordon appears on the melancholy ballad he co-wrote with Spedding years ago, "I Still Love You."
Roxy Music's Andy Mackay transforms the 1966 Crispian St. Peter cover song "Pied Piper." Bryan Ferry sings mournfully on the twangy "Gunshaft City," written by former Erasers  keyboardist David Ebony (Jody Beach, a.k.a. Mrs. Spedding, was the bass player for The Erasers and also sings back up on "Boom Shakka Boom"), that wouldn't be out of place in a spaghetti western from 35 years ago.
[quote]snarky rocker "Shock Treatment"
is another highlight of the album
and a partial Sharks reunion[/quote]
The flawless power pop "Message for Stella" is a partial King Mob reunion with Martin Chambers on drums, Sixteen on guitar, and Steve Parsons on vocals. Similarly snarky rocker "Shock Treatment" is another highlight of the album and a partial Sharks reunion with Chris, Steve Parsons, and bassist Andy Fraser, whose playing is described by Spedding as "just perfecto."
Stunning 16-year-old Californian vocalist and Parsons protégé Lane duets with Chris on "I'm Your Sin."
Johnny Marr contributed a classy, sparse guitar solo to the instrumental "Heisenberg" last spring, which he recorded in his studio the day after he broke his hand. Marr said in an e-mail interview,
"He sent it to me, and I recorded it in my studio. I had just broken my hand the day before, and I had my arm in a player cast. That was tricky, but I was determined to do it. It came out alright."
(Chris himself played the Stones in the Park concert in 1969 with The Battered Ornaments, with his broken left hand in a plaster cast.)