[dropcap style="font-size:100px; color:#992211;"]W[/dropcap]hen one talks about intimate gigs, then Cafe Oto in London's Dalston is an ideal venue.
With no stage and subdued lighting it is the perfect place to get up close and personal with the performers, and who better for this than Zun Zun Egui, who have just finished touring their latest album Shackles' Gift.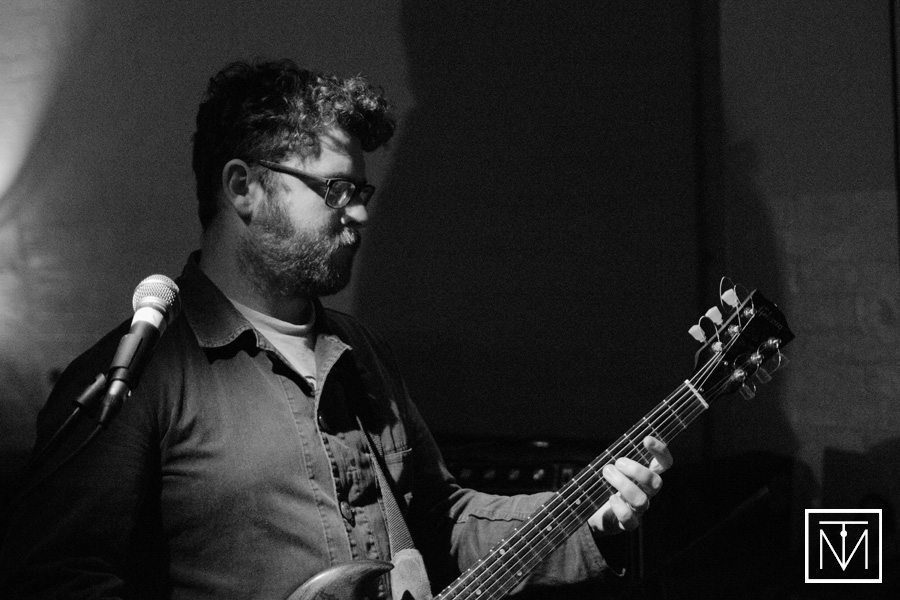 Frontman Kushal Gaya loves to interact with the audience and with no boundaries he started their set in the middle of the sold-out crowd with a traditional Mauritian call-and-response invocation.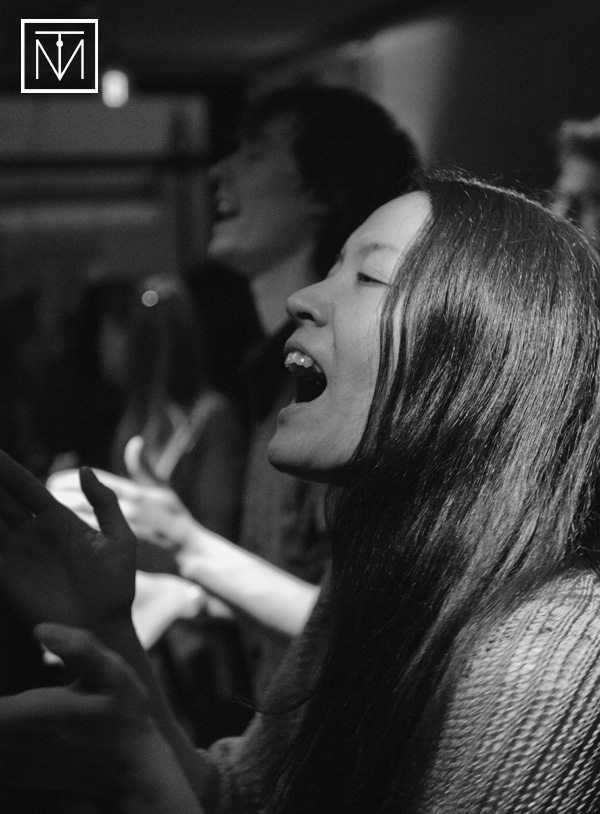 The band's sound is highly percussive, with strong-influences from Gaya's Mauritian roots, infused with Afrobeats, jazz and a touch of shoegaze psychedelia.
Gaya is very much the heart of the band, but drummer Matt Jones was very much the pulse, with a brilliant display of energetic sticks work.
Catch them if you can, to add some sunshine to your life.
Words and pictures by Chris Patmore

Chris Patmore is a photographer-designer-writer in order of creative satisfaction, or a designer-writer-photographer in order of current earnings. After becoming totally disillusioned with the world of film journalism he has returned to his first loves: music and photography. Sirius Flatz, manager of Molotov Jukebox, says, "Chris has what one could call a musical eye, capturing bands in their perfect moments."