[dropcap style="font-size:100px; color:#992211;"]B[/dropcap]ush Hall has the appearance of a rather grand school assembly hall or small theatre.
Rows of chairs are set out neatly across the room leaving no space for a mosh pit, unlike the better known Shepherds Bush Empire down the road.  Every seat is taken, with several others slouching against the side walls and lurking behind the back row.
Given that the audience consist predominantly of middle aged, middle class couples in snug jumpers, chattering in a state of cheerful anticipation, one might reasonably conclude that they have assembled here to watch their teenage offspring, or indeed grandchildren, scrape their way through violin solos or struggle through four-piece choral harmonies.
[quote]
snug jumpers
[/quote]It is only the G&Ts in plastic cups and the signed CDs on their laps that give them away.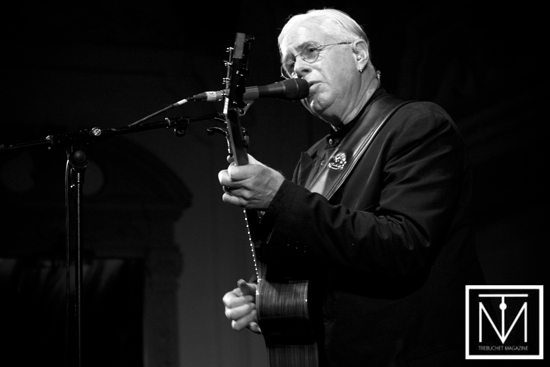 The object of their affections, Bruce Cockburn, is a Canadian singer songwriter with 31 albums under his fairtrade belt.  Many of the audience were clearly familiar with most of them (with one latecomer whispering to his neighbour "Which songs have I missed?") and appreciative. Subdued and polite murmurs sussurate when favourites are introduced.[quote]
"If I had a rocket launcher, some son-of-a-bitch would die," as he drops bombs on civilians.
[/quote]There is no doubt that Cockburn is an immensely accomplished guitarist, and technically brilliant. Such is demonstrated in particular by his picking on the instrumental, 'Bohemian 3-Step' from his most recent album Small Source of Comfort (winner of the 2012 Juno Award for Best Roots and Traditional Album).
One imagines that his shelf at home must be straining under the weight of the multitude of awards that he has amassed over the years. In addition he is well respected by fellow musicians and he has been inducted into the Canadian Music Hall of Fame. Younger guitarists could learn much from his proficiency and attention to detail.
Bruce Cockburn however, is more than merely a technical musician and his lyrics display emotional warmth and imagination, from romantic tales of drinking champagne on the last night of the world to environmental concerns.  He even has a song in which Richard Nixon is reincarnated as a single mother on benefits; poetic justice indeed.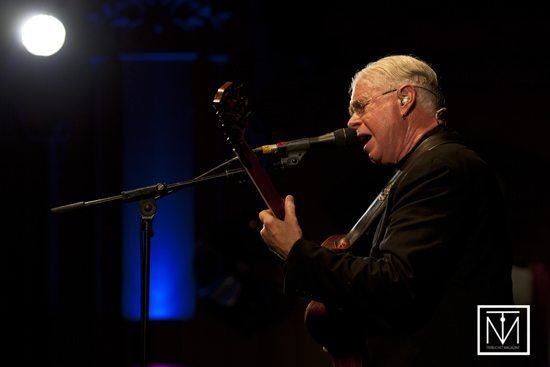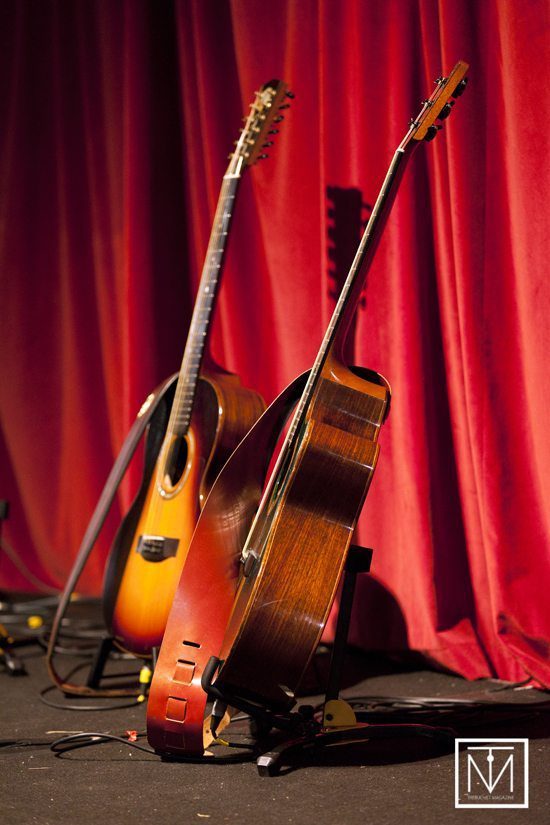 As well as songs from the last album, Cockburn pleased the crowd with older numbers including the emotional 'Strange Waters', the invigorating 'Lovers in a Dangerous Time' and the angst-ridden 'When You Give It Away'.  Contrary to popular assumptions, rather than avoiding the personal, lyricists whose concerns include contemporary political issues are often intensely romantic.
[quote=left]
an essence of melancholy
[/quote]
Some of Cockburn's words are heartbreaking, but leave open the prospect of hope for the future, for both relationships and society.
He captures an essence of melancholy and touches nerves without being bleak.
Bruce Cockburn is an activist rather than just a fine wine-slugging armchair observer, and has played numerous benefit gigs for humanitarian causes.  He is no peacenik, however, and although he has expressed doubts over Canada's role in Afghanistan, he played for Canadian troops during a visit there, including his 1984 song, 'If I Had a Rocket Launcher'. The song was written following a visit sponsored by Oxfam to Guatemalan refugee camps in Mexico and talks of retaliation for people killed.
Although his intentions may have been earnest (in one interview he said that the song "is not a call to arms; this is a cry") one can imagine a lowest common denominator redneck soldier yelling out the final line, "If I had a rocket launcher, some son-of-a-bitch would die," as he drops bombs on civilians.
Back in Bush Hall, Cockburn preceded one song by saying, "the way to avoid dashed expectations is not to have any."  It was however clear that expectations were high as he took the stage. But as he would put it: "in the age of Global Warming when all things are growing colder," there was a cosy glow of satisfaction amongst the audience that night.
Photos: Carl Byron Batson
Bruce Cockburn played Bush Hall in September
[button link="http://www.brucecockburn.com/" newwindow="yes"] Bruce Cockburn Official[/button]