[dropcap style="font-size:100px;color:#992211;"]B[/dropcap]ox Galleries present FAITH, a focus on the thrilling and darkly dynamic work of London-based Tommy Fiendish. The last year has been spent selecting new artists to join Box's existing stable of contemporary artists, and for the first time, the gallery will be shining its spotlight on the best emerging artistic talent in the UK, beginning with Fiendish himself.
With a professional history as a musician, sign-writer, TV set designer and tattoo artist, Fiendish has established a varied skillset, as evidenced in his splashes of expressionism, distinctions of photorealism and in spiralling odes to surrealism. The work is a melting pot of cultural reference, with each acrylic and spray-painted canvas laden with symbolism, politics, abstractions of philosophies, religion, architecture and figure. Citing Martin Heidegger's concept of the forgetfulness of being, alongside contemporary feminist issues, the Black Lives Matter protests, the insidious nature of social media, the state of national healthcare and the relevance of papacy in the 21st century, FAITH is set to be a thought-provoking, stimulating introduction to the artist, as well as an unflinching reflection of the modern day.
The exhibition will comprise a selection of works from across Fiendish's portfolio, providing a curated and investigative look at his work, from its wide-reaching dystopian themes to what is macabre and often chaotic imagery. Above all, viewers will have the opportunity to see for themselves the sheer technical skill the artist employs in his work, quite unlike any other contemporary artist working today. The exhibition will also feature a brand-new set of original works exclusive to Box Galleries, comprising new paintings, signed limited edition prints, and a mural.
FAITH runs at Box Galleries from 9 – 30 September. Curatorial tours and private appointments with both Fiendish and the gallerist are available on request.
Image: Tommy Fiendish, Black Swan Raw.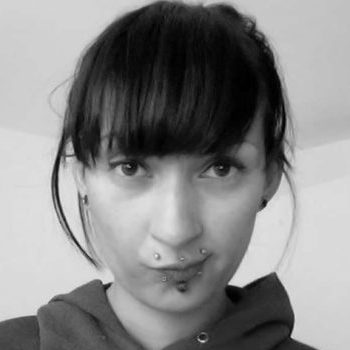 Naila Scargill is the publisher and editor of horror journal Exquisite Terror. Holding a broad editorial background, she has worked with an eclectic variety of content, ranging from film and the counterculture, to political news and finance.