[dropcap style="font-size:100px; color:#992211;"]I[/dropcap]t was a mission pretty much impossible getting to snap Black Crown Initiate, who were kicking off the metal party at silly o'clock in Islington.
Have you seen the traffic down the Holloway Road lately?
Despite the never ending road works and the bollocking about with passes, we did just manage to catch the arse end of the wonderful ear shattering proggy death metal set that Black Crown Initiate was finishing up. The small slither we heard was pretty awesome but just too early to play to the bigger crowd who were slowly seeping through the doors like an army of black sticky ants.
Black Crown Initiate
Second of four (yes four is too many) came Volumes (right), taking their styling from John's Children of old, they did indeed bound onto stage with all the energy of An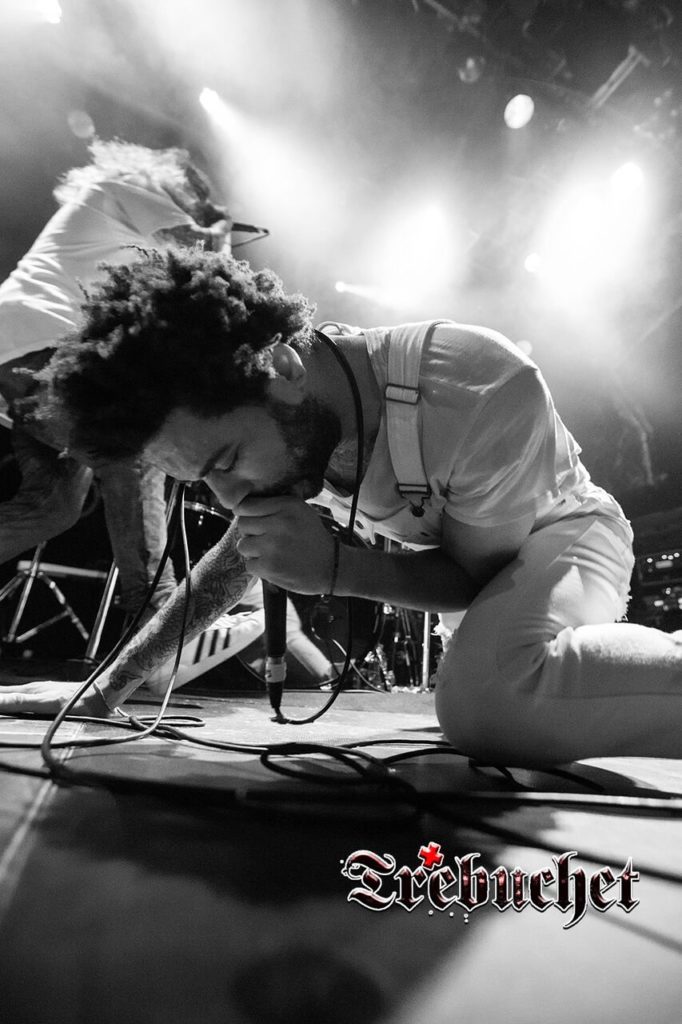 dy Ellison on lysergic acid. Despite the showmanship, sound and light let the performance down as it often does at this venue, and crowd interest waned quickly from the initial excitement. A band this vibrant and energetic should at least be lit; otherwise there is little point in getting all dressed up in those snazzy white duds.
Much time was spent off stage and into the crowd barriers, which does not go hand in hand with cabled microphones. Security were left scratching their heads as they tried to untangle the spaghetti.
Thank the gods Veil Of Maya put things back on track. Pushing out their Matriarch album, the whole band was on point. The audience may have dipped during Volumes' performance but the energy exuded by Veil Of Maya got everyone back up and bouncing. Some solid musicianship, just the right amount of showboating and excellent vocals put things back on an even keel, even the lighting got better. Hurrah!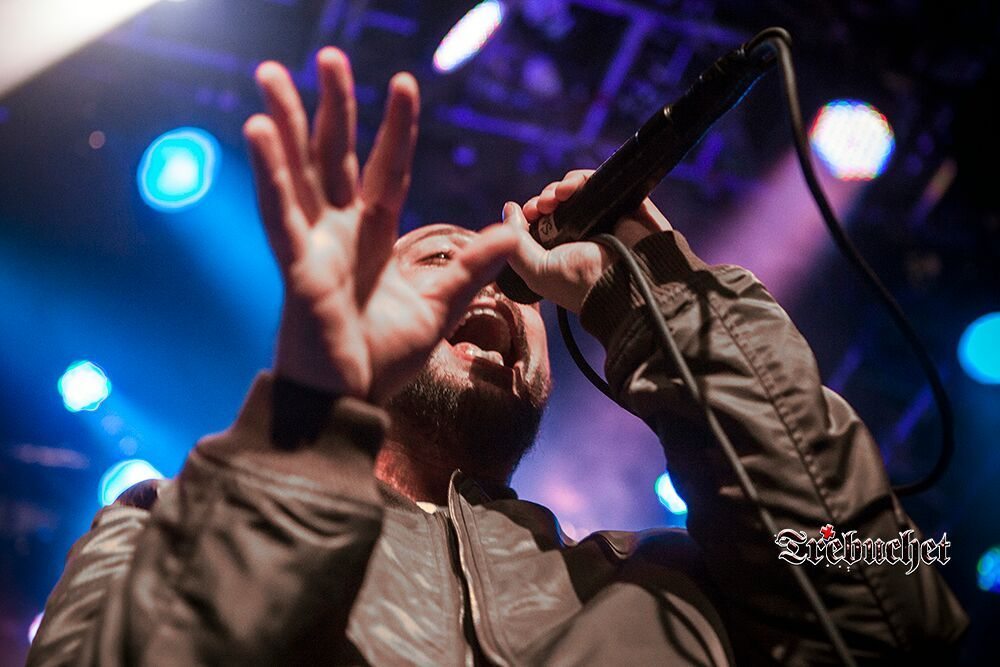 Veil of Maya
Expecting things to improve further was an empty dream. Born Of Osiris proved to be bringers of darkness, and not in a good way. Joe and Ronnie belted out some righteous vocal over the techy death metal but couldn't quite top the Veil Of Maya set and the whole thing seemed to lack lustre.
Born of Osiris
Poor lighting robbed the audience of the impact that had been anticipated for the past two hours and the energy in the room dipped once more. A real shame as we were looking forward to this headline performance. I guess the stars didn't align on this particular night, maybe next time.
All this left us considering a Death Metal version of No Russians In Russia, it could happen. Perhaps not.
Photos: Carl Byron Batson. Not to be reproduced without express prior permission.