[dropcap style="font-size:100px; color:#992211;"]I[/dropcap]nviting the graphic efforts of our readers some weeks ago, Trebuchet clearly underestimated the talent pool out there in the hive mind.
Some of this stuff is damned good. Judging by the frequency of penatagrams and inverted crucifixes – most of it is also damned damned.
Aptly, the theme was Bloodstock Open Air Festival – three days of metal and mayhem in the virgin greenery of Derbyshire, set to be pillaged mercilessly by the sort of festivalgoers for whom a Organic Feng Shui Healing Tent is an incitment to malicious flatulence and the gratuitous consumption of processed pork products. Snakebite counts towards your five-a-day, after all.
We asked for artwork relating to Bloodstock, and offered two tickets to the festival in return for the best of the bunch. Behold… the shortlist.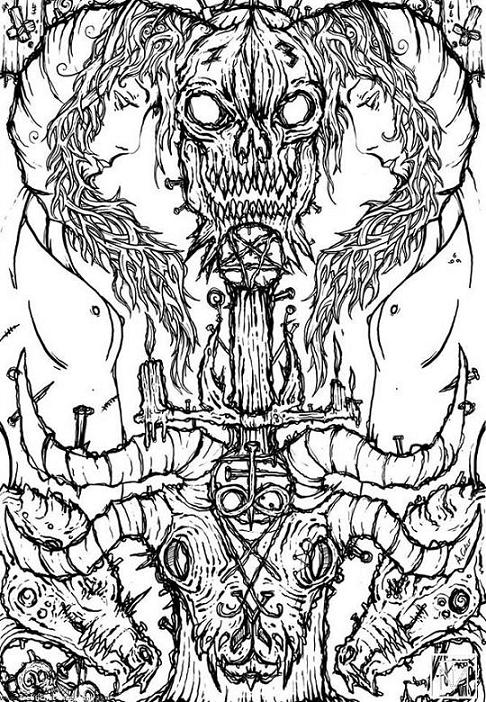 Aaron Coker's linework riff on the Bloodstock logo does nothing to distract us from his dastardly ploy: picking a name beginning with a double-a so as to top the alphabetically-ordered list. Shame on you Aaron – you're rumbled.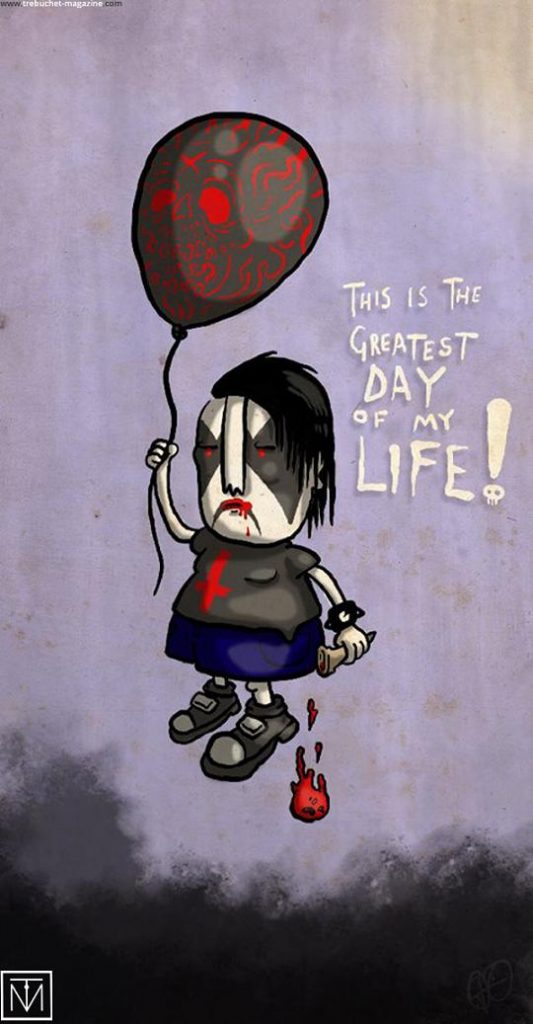 Chanelling the recurrent Pierrot motif of western artistic tradition into a poignant moment of dropped ice-cream with the bittersweet temporality of pure joy, Adam D Grant's entry brings to mind the eternal imagery of pre-Columbian death cults. And Gene Simmons' ghastly wig.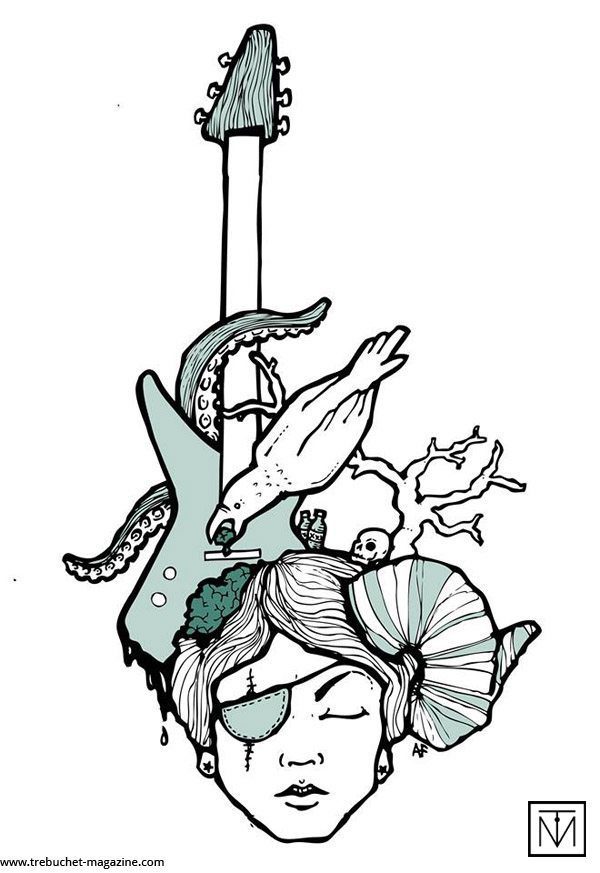 Brain-eating ravens, blood-dripping axes, Cthulu tentacles and hard liquor. In her head Amy Freeman's already there.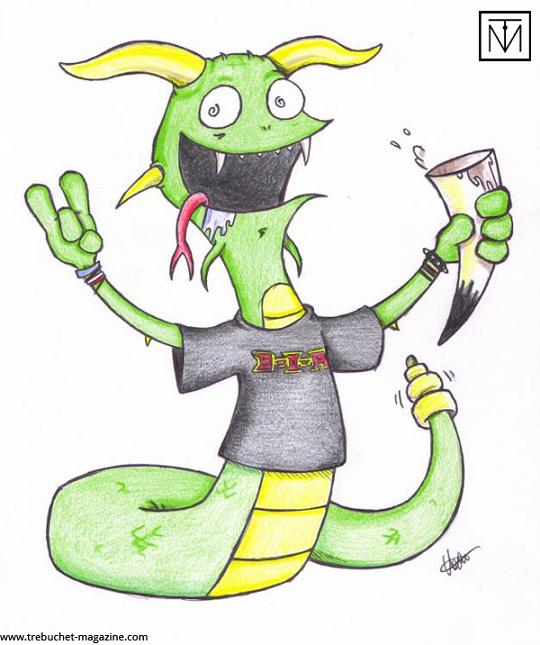 Horny devil. Andy Edwards.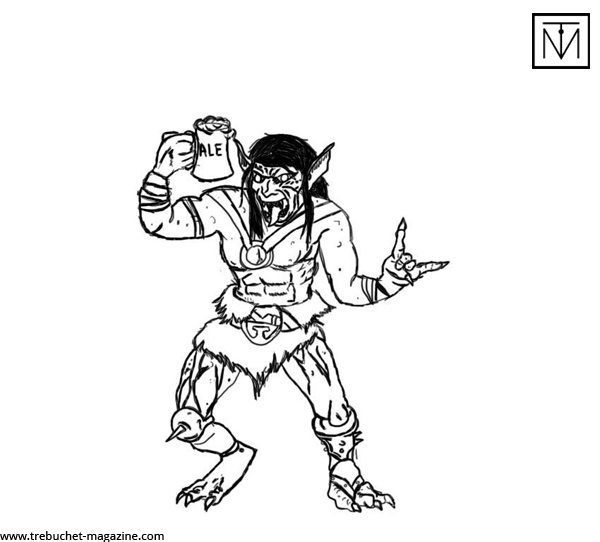 Hobgoblins and ale, whoda thunk it? By Beth Prawn Yarwood.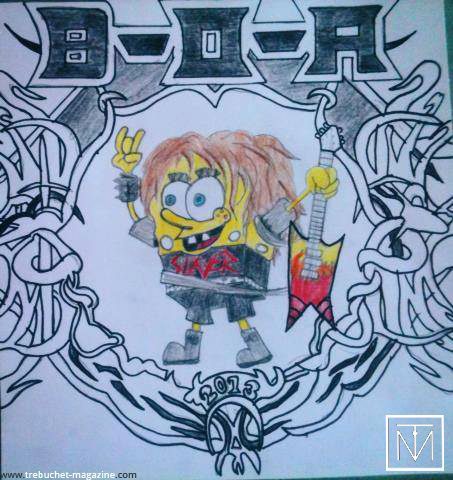 Who knew that the Hoff was playing? Evanya Parker gets the scoop.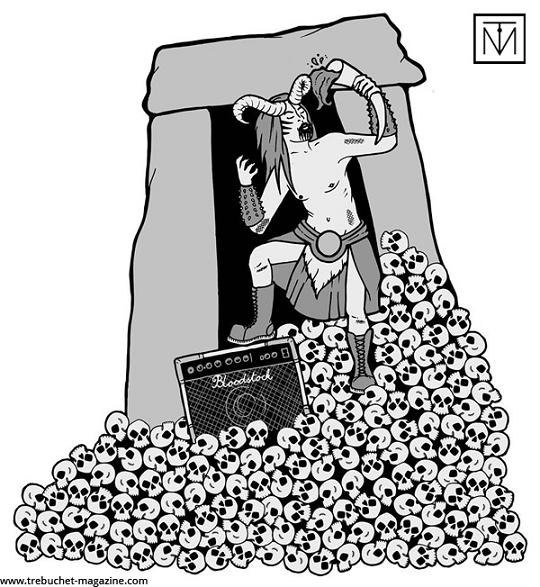 Kinda makes you worry what Jennie Skeletons keeps in her closet.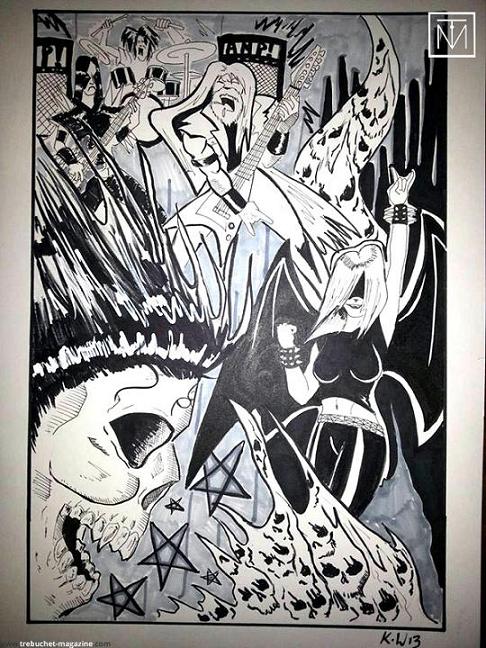 Coo, dig the flame spirits and the buxom batwinged lady! Drop a couple of palm trees in and it could be a Gauguin. If Gauguin had been into drooling beard-farmers. It's not by Gauguin. It's by Kevin Wells.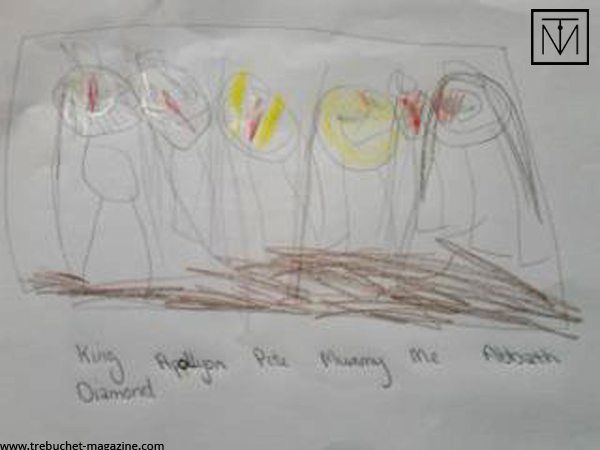 Leila Fantham is so metal, even her surname sounds like something a black metal grunter would chant from sidestage. But this isn't about Leila, it's about Laura: 'This is my 4 year-old daughter Leila's drawing of her dream Bloodstock. She is on stage singing 'Give me your soul' with King Diamond and Abbath \m/'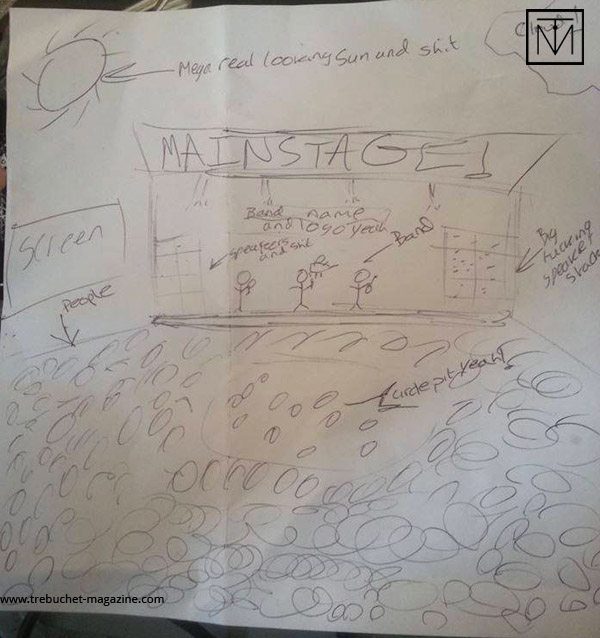 A note to even the most experienced pros. Captions work. 'Mega real looking sun and shit': Niall Florence delivers the Ronseal statement of the shortlist so far.
Nice skirt.
Peter Lote flashes a little teutonic thigh.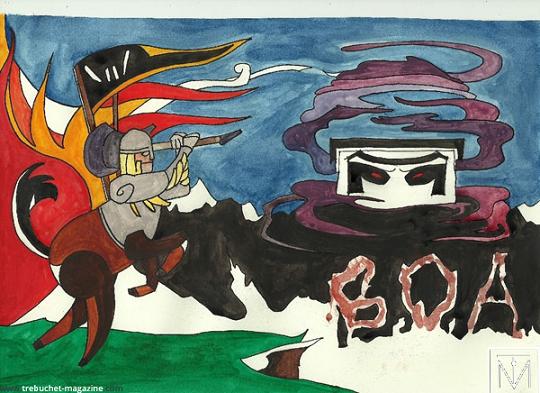 Sean Taylor's last minibreak was at Centaur Parcs.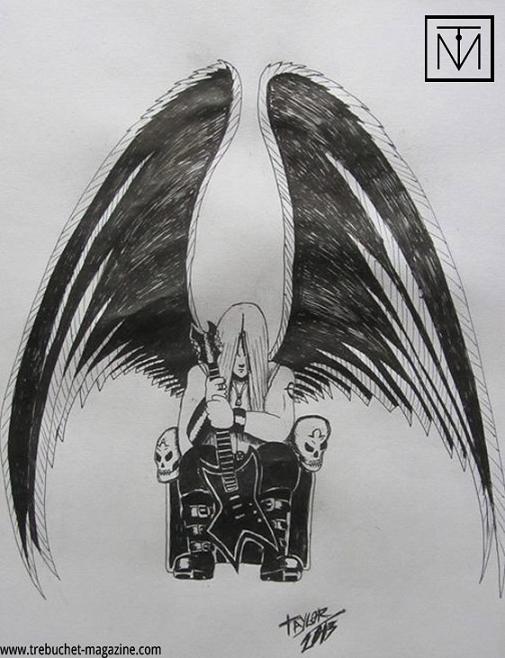 Either a moody dark angel contemplating the abyss of eternity, or an allegory on the perils of hair-straightening. Poor Alpha and Omega clearly overdid it.  Taylor Seraph.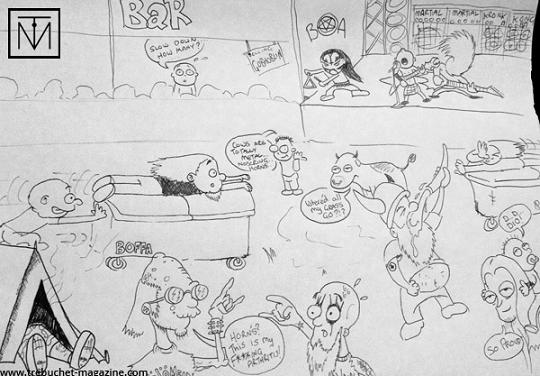 Arthritis gags and Black Metal Triangle Players. Wayne Jones is definitely in with a chance.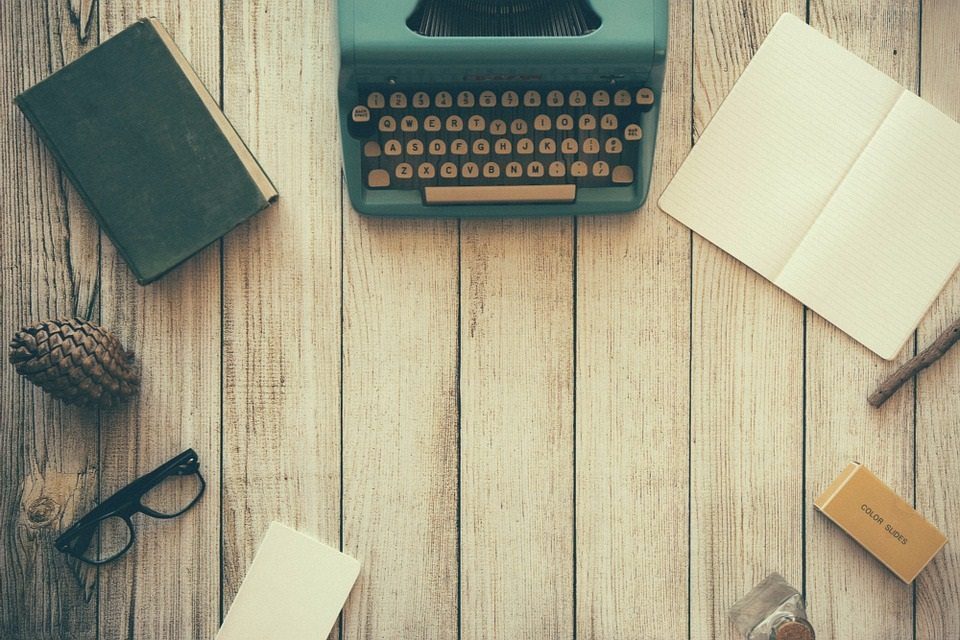 The aim of art is to represent not the outward appearance of things, but their inward significance. – Aristotle