Blocastrophe 2012.
At the end of June I wrote a preview for an event that will go down as one of the great festival disasters.
After what I experienced at Bloc I have to admit that I and thousands of others were completely taken in by the promise of a professionally-run event in an innovative new venue with an incredible line-up. The scale of the event did seem too good to be true and it turned out to be just that.

What actually unfolded is still hard to comprehend and subject to much dispute. The "truth" will probably only (if ever) be definitively established after lengthy legal struggles involving Bloc, the epically mis-named (and seemingly massively culpable) London Pleasure Gardens, the even-more-unfortunately named Crowdsurge ticketing company, the security company and potentially the Metropolitan Police and Newham Council, all of which have questions to answer.
It's not clear who the Blocastrophe will strike next, but the repercussions seem unlikely to stop here. It's been reported that the LPG owners were indifferent to the collapse of the Bloc festival but they're probably not so complacent now.Within a week of the event Bloc went into adminstration and within the last week the creative director of the London Pleasure Gardens resigned, followed shortly afterwards by the announcement that the venue had gone into administration leaving many staff unpaid.
[box] those who did see any performances were the lucky ones[/box]
What follows is my account of what I saw and heard (and also of what I couldn't see and hear but would have liked to). As many have pointed out online, those who did see any performances were the lucky ones. A large number of visitors (some of whom may or may not have had tickets) didn't see anything more than a series of queues, tacky food stalls and inadequate "bars".
Queues were noticeably long even before six, but apparently became much worse as the evening wore on. When the second ticket didn't scan we were waved through and moved on to a very, very, thorough security check. Everything seemed in order. The entrance to the site past the industrial hulk of Silo D was impressive and as it was a fine evening the mood was good.
Reaching the main area we passed the Ceephax Acid Waltzers stage: A merry-go-round hosting various acid-oriented acts. Most of the crowd seemed to be 40 plus males re-living better days, but every time I passed this area the tracks played were consistently good.
We checked the Resident Advisor hub briefly to see a bit of Steve Reich. An impressive cello performance was followed by the advent of guitars and being more in the mood for beats we headed to M.S. Stubnitz, the East German trawler turned floating festival venue. It was a bit disconcerting to see the upper decks rammed with hipsters dancing to Stevie Wonder, but we joined the (already large) queue anyway and began to explore.
[box] the Stubnitz was the only area of the festival where the sound was adequate to the space[/box]
It's a fantastic space full of industrial machinery and with a good acoustic. Deep in the bowels of the ship Pinch was DJ'ing, playing a strong mix of dubstep and related material. The atmosphere was great at this point, although I had expected a more full-on and imposing sound system. Yet as it turned out, the Stubnitz was the only area of the festival where the sound was adequate to the space.
In retrospect, staying aboard the ship would have been the best and probably the safest option, especially as Richie Hawtin played an early set at 11pm which seems to have been very impressive.

As it was, we disembarked into a scene of growing chaos and confusion. By the time we'd walked right around the site to a desolate bar area created from the old GLC Jubilee pier and chosen the least bad food option we could find from the numerous stalls, it was clear that things were amiss. The back of the queue for the Stubnitz had now merged into the queues for the main tent.
a grinning figure in a safety jacket
As we edged closer to the tent I noted two Newham Council CCTV vehicles. Leaning against the second one was a grinning figure in a safety jacket who seemed both to have had some chemical assistance and to be greatly amused by the chaos around him. I didn't see him again but it's a safe bet he probably didn't feel he had so much to laugh about as the evening wore on.
Inside the main tent the sound was pitiful and we didn't venture far into the crush, staying at the edges. Amon Tobin's stage show was certainly impressive but these were the completely the wrong conditions for it. As soon as the main set finished we headed for the exit, knowing that thousands of others would be pushing their way out and trying to get into the other venues.
Since most of what we wanted to see was in the RA tent and it was already nearly impossible to get into we watched the populist Digital Mystikz set while waiting for Shackleton and the rest of the night's line-up. It was clear that the sound was only average, and, more ominously, that there was only one entrance and one exit, both seriously over-subscribed and under-manned.
Those who couldn't get in via the entrance began to mass around the exit and every so often there would be a small surge of people pushing in as people left, while a maximum of 3 or 4 stewards tried their best to stop stampedes. One of the stewards had a charming party trick of letting anyone who looked like they might cause trouble waltz by and singling out small women he could grab hold of and yell at.
He altered tactics after the boyfriend of one of his victims objected and later on his female colleague began yelling at him to get back to his post and calm down. In the meantime many of those who were in the tent but didn't want to risk not being able to get back in were using the sides of the tent's exit corridor as a latrine.

The first part of Shackleton's set was as impressive and well-constructed as expected and (as it turned out) was the last set I was able to see. Given the atmosphere I decided to accompany my friend to the exit gates when she decided to bail out, partly because she felt increasingly uneasy about the way the night was going. From this point things became increasingly surreal.
It's symptomatic of the whole dangerously over-crowded event that there weren't any clear exit signs and it took a while to find the the correct route out. As we headed for the exit there was a steady stream of people heading in to the main site but we also noticed two female stewards trying to hold the barriers in place outside one of the other tents.
[box] The police were strikingly diplomatic and friendly[/box]
Heading back to the main area I hit a wall of stewards who were almost instantly replaced by a line of police. Although the live action was continuing in the main part of the site nobody else was being allowed near the tents or the ship. The police were strikingly diplomatic and friendly on the night and far more informative than any of the stewards. There were a lot of confused and angry people and it could have turned quite ugly if the Met. had been as confrontational as they often are at public events.
This is why it's so strange that the following day a police statement stated that the event was shut down at the organisers' request due to "rain", something nobody who was there remembers. The conspiracy theory about this is that the police andor Newham Council didn't want to cast doubt on the viability of a venue scheduled to host some Olympic corporate parties or just that they enjoyed shutting down a dance festival.
However, given the torrential rain that did actually fall on the Saturday night it's a very good thing that it was cancelled. The surfaces would have become a mudbath and the lack of shelter on the unfinished site would have forced even larger numbers of people into the tents and caused far worse chaos.
The advantage of not being able to get back in was that I could catch the last DLR some of the way home, unlike those who came later and found that even if they did manage to get on to the festival buses these dumped them in Canning Town rather than the promised Liverpool Street. Many people with no accommodation booked, no local knowledge and no chance of getting on the dangerously-crowded buses slept in the open outside the DLR station at Pontoon Dock, waiting for a safe route out.
So what really happened? It's clear that the site wasn't ready and perhaps never could be ready for such an event. All venues except the Stubnitz were sub-standard, the security was inadequate and sometimes incompetent, there was no clear management by Bloc or by the venue and there seem to have been extensive problems with the ticketing. Crowdsurge have publicly stated that "at no time did the scanners cease to operate" but there are numerous reports of just this and I saw it myself.

It's quite likely that some people did force their way or possibly used duplicate printouts. It seems that around 15000 tickets were officially sold but all venues only had a maximum 9000 capacity, so even in the best case 6000 were supposed to amuse themselves wandering around the cramped spaces between the cramped venues trying to avoid crushes.
Given all these factors it seems tragic that neither Bloc nor the venue had the sense to face reality and cancel or postpone. Both parties seem to have decided to cross their fingers and hope for the best. For the large number of international visitors, who'd come from as far afield as Australia, America or Japan it can hardly inspire confidence in London as a safe, friendly or efficient festival venue. It's not just Bloc itself that's been exposed as an illusion but the dream of London building up a festival to rival Sonar.
Another side-effect is that it has created a definite schism in the dance/techno community with Bloc's outnumbered band of friends and defenders aggressively criticising "haters" (an infantile un-word now used to apply to anyone who dares to criticise something someone feels unconditional loyalty to) who have expressed some justified frustration on Bloc's facebook page. There is even a facebook group called We Love Bloc with all of 83 members and even here the polemics continue.
Luckily, people haven't taken the advice of Bloc supporters that they should just get over it and stop whining and many people have now received full refunds from their banks and even paypal using Chargeback procedures: if you're still out of pocket you should insist on this now.
Still, let's give the last word to Alex Benson, Bloc's former director who gave an interview to the Ransom Note website in advance of the event and let us into the secrets of preparing for and running a large-scale professional event on a reclaimed industrial site:
Ooh I don't know, what did I do today? We kind of get up late and probably go for a stroll down by the canal in Hackney Wick, and then it'll probably be time for some lunch, so go and have some lunch and talk about what we did at the weekend and music, that sort of thing. Answer the phone, shout at each other – we bicker a lot, probably bicker and argue about money, disagree with each other's decisions that have been made over the weekend on email. Then it'll probably be time for another walk, might get to the office for the first time by about 3.30pm, go on Facebook for a little bit and then fuck it off and go to the pub at about 5.30pm or something.
(Laughs) That sounds a lot of fun, I'm sure there's a lot more hard work in it than that but yeah.
(Laughs)
---
Sources:

http://www.gigwise.com/news/74366/bloc-festival-2012-what-really-happened
http://www.kmag.co.uk/editorial/blogs/dancefloor/bloc-2012-review.html
http://www.guardian.co.uk/music/2012/jul/07/bloc-weekend-shut-down-police?commentpage=all#start-of-comments
http://theransomnote.co.uk/BLOC-2012-INTERVIEW-WITH-DIRECTOR-ALEX-BENSON/
http://www.guardian.co.uk/culture/2012/jul/08/bloc-promoters-venue-olympics-concert
http://thequietus.com/articles/09285-bloc-festival-disaster-update-met-police-statement
http://www.standard.co.uk/news/london/worst-festival-ever-twoday-bloc-2012-is-shut-down-as-overcrowding-turns-into-calamity-7924387.html
http://thequietus.com/articles/09308-bloc-festival-london-pleasure-gardens
Creative Director of Bloc 2012 site London Pleasure Gardens resigns
London Pleasure Gardens confirm administration, staff go unpaid

http://thequietus.com/articles/09588-london-pleasure-gardens-goes-into-administration
"Mud, screws and leaking loos": a London Pleasure Gardens employee on Bloc's collapse and going unpaid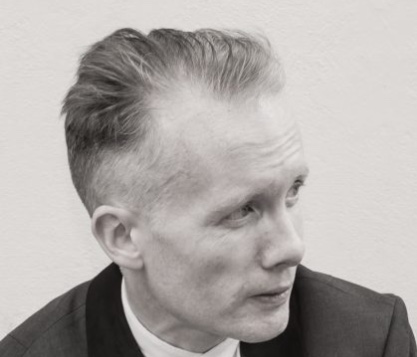 From Speak and Spell to Laibach.