[dropcap style="font-size:100px; color:#992211;"]T[/dropcap]o my regret I missed the opportunity to see The Dead Daisies at their London show recently.
I was unaware how surprisingly good The Dead Daisies debut album really is, so having missed them live is a real bummer. Don't make the same mistake.
The aforementioned debut album is a refreshing twelve-track offering of top-notch brand spanking new 'classic' rockers that shift up the gears to cruise effortlessly through a landscape of sluggish poor to mediocre imitations.
This is the album I wished I had playing whilst burning up the asphalt through the Arizona desert on ol' 66.
The track list dips and rolls splendidly just like that vast and everchanging American landscape from the face-slapping opener, 'It's Gonna Take Time' right on through to the overdrive finisher 'Talk To Me'. Throughout, the brain picks up on tiny little hints of all sorts of audible bits and pieces, from classic rock and roll riffs to a blush of punk.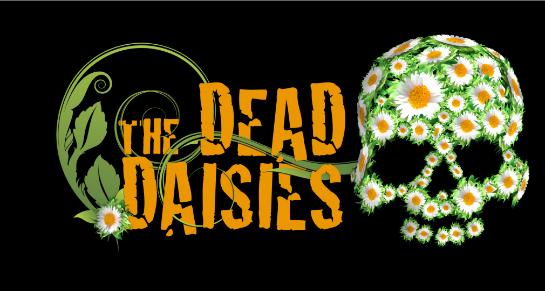 If you are not aware, The Dead Daisies comprise of Jon Stevens – Lead Singer, Richard Fortus – Lead Guitarist, David Lowy – Rhythm guitarist, Dizzy Reed – Keyboards, Darryl Jones – Bassist, Charley Drayton – Drummer. And let's not forget Slash making an appearance on track 2, 'Lock 'n' Load'.
This motley crew of seasoned professionals provides the faultless, confident musicianship one would expect from such a talent pool and Jon Stevens' vocal talent really does appear to be at the peak of its throatcoat-gargling best
A superb synchromesh of experience that opens up a whole new book on a classic sound leaving the likes of young pretenders such as Rival Sons choking and spluttering in a cloud of sand and exhaust fumes.
See those tail lights way in the distance? That'll be The Dead Daisies.
Catch 'em while you can, touring the UK with Black Star Riders.
Black Star Riders dates are as below:
Friday 6th Dec                    Picturehouse, Edinburgh
Saturday 7th Dec               O2 Academy, Newcastle
Sunday 8th Dec                  O2 Academy, Leeds
Tuesday 10th Dec              The Assembly Rooms, Leamington Spa
Thursday 12th Dec              Rock City, Nottingham
Friday 13th Dec                   Ritz, Manchester
Saturday 14th Dec              Academy, Dublin, EIRE
Sunday 15th Dec                 Limelight, Belfast
[button link="http://www.thedeaddaisies.com" newwindow="yes"] The Dead Dasies[/button] [button link="http://www.facebook.com/TheDeadDaisies" newwindow="yes"] The Dead Dasies Facebook[/button]
Interview with Richard Fortus and Jon Stevens of the Dead Daisies

Photographer, published poet, former party animal, body builder, grave robber
to the stars and renowned chainsaw juggler, Carl can often be spotted on his
Harley Davidson pretending to be in Terminator 2. He is also frequently seen in
the press pits of old London town, camera in hand, avoiding being hit by bottles
of wee and crippling his opposition with secret Kung Fu moves.