[dropcap style="font-size:100px; color:#992211;"]N[/dropcap]ever one to ever stick to one thing (laudanum and shoplifting can get quite dull after a while, as it happens) I felt it was time to spread my wings.
Time to stop just reviewing songs about zombies, satanism, depraved nuns and existential despair. Well, at least for one album.
For Scots outfit Bis ain't metal – they're probably the most accomplished and seasoned pop act in the UK, which is a roundabout way of saying the mainstream doesn't give a shit about them. This is a shame – after all, Bis did the Powerpuff Girls theme, which means they helped provide the soundtrack to any number of douchebag millenials' childhoods. They're also huge in Japan….
Jesus, isn't it depressing?
Because their new record, data Panik etcetera,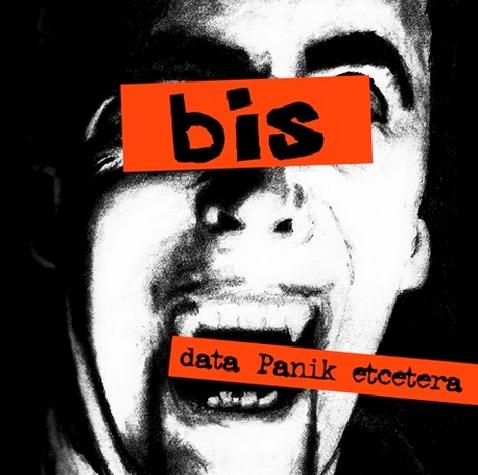 is a brilliant piece of electro-indie pop, hailing from a parallel world where music didn't start sucking balls in 1991 and Gary Barlow was devoured by badgers before the insipid prat could ever get anywhere near a recording studio [or tax accountant. – Ed].
Their formula is both instantly accessible, yet nuanced, and subtly complex and engaging. You can jive like a muppet or cogitate like a chinstroker or do both. Their music – with such should-be-hits as 'Cubis (I love you)', 'Flesh Consumer' and 'Mechanical Love' spoils the listener with way too much quality.
Anyway, that's enough of that. Let's do Cradle of Filth. Now, Dani and his ever-changing lineup never disappoints with the depravity, a trait that dates back to their first demo, Total Fucking Darkness, dating back to 1993. (Was it really that long ago?)
This release has been spiced up with other rare tracks and studio takes and overall is great fun, as you'd expect from a record whose first track is 'Covered in Faeces' and features other cheeky little numbers like 'The Raping of Faith' and 'The Black Goddess Arises'.
Early Filth, as it happens, was harsh, abrasive and very black metal, although the gothic black-nail-varnish excesses were already present and correct. The quality and hooks build themselves up with subtle but sinister precision and it was plain that Dani Filth didn't need too long an apprenticeship to be a great songwriter.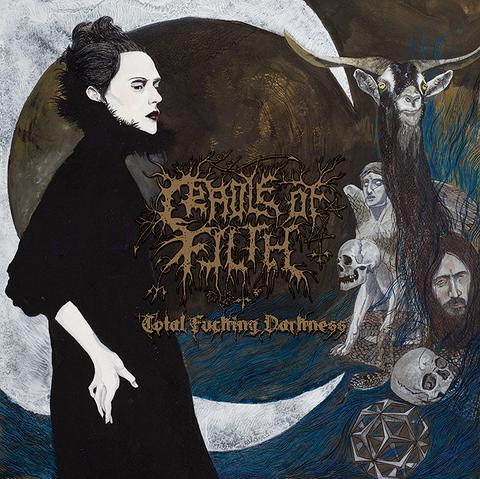 True, it is a demo, so expect to hear occasionally muffled drums (which is ironic given that the band has never, ever skimped on its drumming since) and the general scratchiness of something being recorded on the proverbial shoestring. You are left wondering if the Filth will ever commit definitive versions of these early songs on their later releases, but maybe these are it.
As a final aside, the cover art isn't crap, but it is unusual. Sourced by multi-talented Radio 1 DJ, Daniel P. Carter, it looks less like a standard CoF cover (which is usually a smorgasbord of grimdark, tits and the occasional mutant) and more like some lost example of avant-garde art commissioned for a volume of turgid verse by some morbid Bloomsbury Set type who swooned every time they thought about the General Strike.
Still, it's not bad and doesn't detract from the music. Bis, meanwhile, has a fucking vampire on its cover – how's that for situational irony?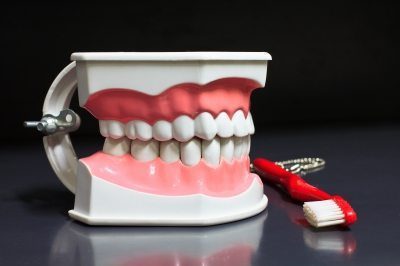 Alexander Hay is a writer and polemicist based online and in print.