[dropcap style="font-size:100px; color:#992211;"]B[/dropcap]eth Orton has for many years combined folk and electronica, but it's only recently that she has moved from behind her guitar to a more varied role alternating between guitar and keyboard on stage.
2016 album Kidsticks showcases her mellow and ethereal tones over a soundscape that is far quirkier than mere chill out music. Onstage this translates into understated toe tapping melodies and beats overlaid with her warm and slightly vibrato vocals.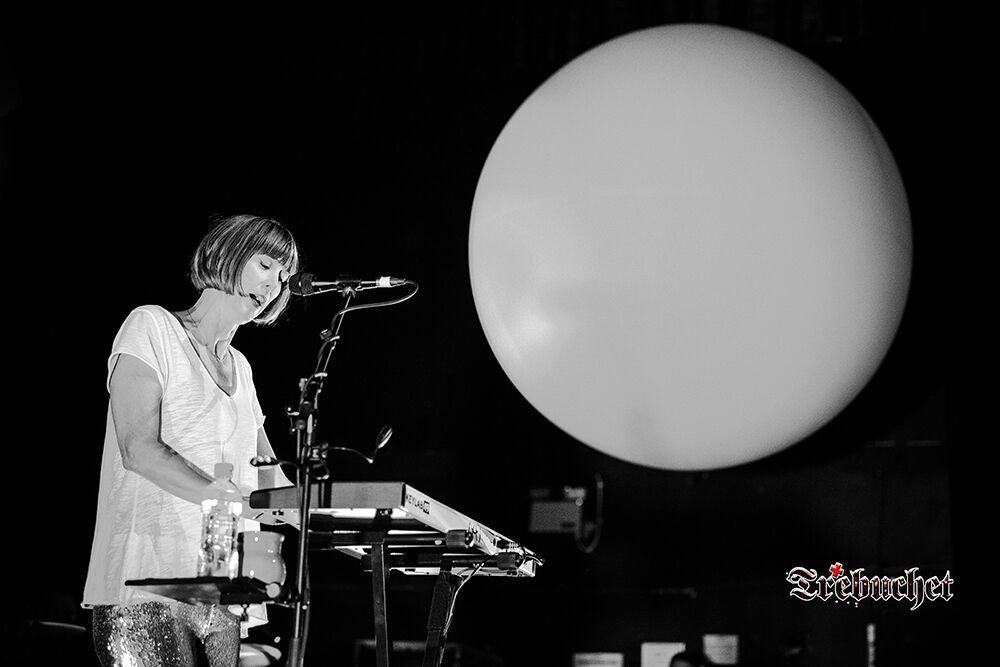 Never overbearing, the bobbed, beautiful and beguiling Beth Orton took position behind her keyboard, managing to appear both sparkly and statuesque. Virtually rooted to the spot, she maintained her presence throughout – the crowd were entranced. In addition to the newer material, Orton returned to her guitar as old favourites such as the passionate folk pop of Stolen Car pushed their way into the set. Tracks from the new album, such as 1973, seemed cooler and starker in comparison.
Soulful, folky and funky she was indeed a welcome gentle breeze in what is invariably an electric guitar-fuelled tsunami at Kentish Town's Forum.
Photos: Carl Byron Batson. Not to be reproduced without express prior permission.

Photographer, published poet, former party animal, body builder, grave robber
to the stars and renowned chainsaw juggler, Carl can often be spotted on his
Harley Davidson pretending to be in Terminator 2. He is also frequently seen in
the press pits of old London town, camera in hand, avoiding being hit by bottles
of wee and crippling his opposition with secret Kung Fu moves.