[dropcap style="font-size:100px; color:#992211;"]O[/dropcap]nce upon a time the UK and US pop charts regularly played host to music without words: short (2-3min) tracks constructed like pop songs (verse-chorus-middle 8) with various instruments playing the melody.
Some were just one hit wonders, but many instrumental acts such as The Shadows, Duane Eddy, Booker T and Herb Alpert's Tijuana Brass were chart regulars with a huge following.

The titles of these pieces were often evocative:
STRANGER ON THE SHORE – Acker Bilk
ALBATROSS – Fleetwood Mac
ATLANTIS – The Shadows
MIDNIGHT IN MOSCOW – Kenny Ball
TELSTAR – The Tornadoes
A WALK IN THE BLACK FOREST – Horst Jankowski
Sometimes they were humorous:
NUT ROCKER – B. Bumble and the Stingers
HOOTS MON – Lord Rockingham's Eleven
HAVA NAGILA – The Spotnicks
THE HAPPY ORGAN – Dave 'baby' Cortez
I WAS KAISER BILL'S BATMAN – Whistling Jack Smith
Occasionally downright funky/dirty:
RUMBLE – Link Wray
TEQUILA – The Champs
SOUL FINGER – The Bar-Kays
REBEL ROUSER – Duane Eddy
THE STRIPPER – David Rose and his Orchestra
RAUNCHY – Bill Juste
Or just effortlessly kitch:
CHERRY PINK AND APPLE BLOSSOM WHITE – Perez Prado
PETITE FLEUR – Sydney Bechet
LOVE IS BLUE – Jeff Beck
SWINGIN' SAFARI – Bert Kaempfert
CAST YOUR FATE TO THE WIND – Sounds Orchestral
IN THE GOOD OLD SUMMERTIME – Les Paul
Without sung text the listener was invited to create an entire narrative based on only the title and the music itself. You had to do a little (imaginative) work. Nevertheless these tunes were extremely popular, shifted a lot of units and were often whistled by tradesmen and factory girls.
[quote]The fact that these
'industry players' were not
the sharpest tools in the
box was conveniently hidden
by the tons of records and
cassettes they were selling[/quote]
That was until record company executives, hell-bent on creating specific genres to market, decided that instrumentals didn't fit the plan and weren't worth bothering with. They wilfully dismissed them as 'novelty records'. These were, of course, the same executives who believed they could hold back the wave of digital copying by investing a fortune in anti-piracy encoding, then got overexcited because the record buyer was forced to re-purchase much of his/her collection on CD, and, in an impulsive outburst of greed, lavished a great amount of time on money on another format (the now forgotten Mini Disc).

The fact that these 'industry players' were not the sharpest tools in the box was conveniently hidden by the tons of records and cassettes they were selling at the time. Actually their ham-fisted attempts at marketing, head-in-the-sand attitude to the internet and stubborn price gouging (a CD costs about 3 pence an item to manufacture in bulk) finally forced their, once-eager, customers to abandon them.
I can think of no other UK leisure industry that brought so much pleasure to its customers yet is regarded by the general public with such a complete lack of nostalgia. Toy companies such as Matchbox, Raleigh (the manufacturer of reliable bicycles) or Fry's (who made delicious chocolate bars) are all fondly remembered, but no one has a kind word for previous music giants such as EMI or Decca. They, and every other major record company, treated lovers of music as though they were stupid cash cows.
Variety is still the true spice of musical life and the modern 'music fan' who only listens to one specific genre such as Dance music, Swedish Metal or Rap unknowingly dies a slow death inside. Instrumental records provided not only a variety, but also an appealing counterpoint to the relentless tyranny of the voice – a brief headspace for melodic sounds without words.
All of the titles listed above live on in the soundtrack of our lives through their use in advertising clips, film soundtracks or TV documentary montage. Future generations will thrill to LET THERE BE DRUMS by Sandy Nelson, FRANKENSTEIN by Edgar Winter or the cool folk groove of Davy Graham's ANJI without ever knowing their provenance.
In my DJ set I always play IN CROWD. Not the original vocal version by Dobie Gray with its cliché lyric, but the instrumental cover by The Ramsay Lewis Trio. It was first released over 50 years ago yet its sublime, spacious groove never fails to fill the floor with happy dancers.
Now that is a novelty.
Image: freedigitalphotos.net/Jeroen van Oostrom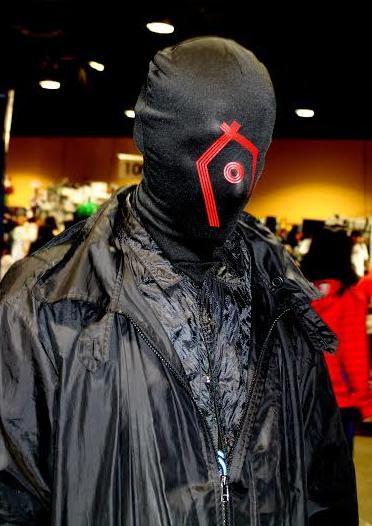 Having completed principal photography on phase one of the Sharks revival SWP is now preparing to edit the One Last Thrill feature documentary. Sharks themselves are 'dropping a big one' by releasing a double album Dark Beatles/White Temptations in April 2018.
In his spare time the author kayaks the muddy river Ouse and walks the South Downs which gently enfold his home town of Lewes.