[dropcap style="font-size:100px; color:#992211;"]A[/dropcap]
t the Gates. Have you heard of them?
Legendary Gothenburg metal band? Whose album Slaughter of the Soul is considered highly influential to, if not defining of, the death metal genre as a whole? It must ring a bell? No. What a short memory you have.
Cast your mind into the darkness: the darkness of Swindon, the gloom of Preston, the wavering light of Pudsey, the peripheries of light and laughter where careful walk the good. In these brood ponds At the Gates have their followers. Cloaked in sleeveless black they crouch tending altars of couch, trimming facial creepers and anointing the fatted virgin with sauce BBQ until such time. And time is come, dark lord, the tide is high and nigh the time. The midnight worms' tumescence has breached the waves of channel and lifted high, horizons close ranks around the mega-bus doors. Swallow hard, tack and board, Damnation awaits.
And so it did. Damnation festival was a cracker this year (not as good as 2015 though) and the headliners were the impressive, influential and generally pleasant At the Gates. Sitting in the recreational press area Trebuchet caught up with guitarist Martin Larsson to talk life, sultry folk and the meditative aspects of death metal.
What are your impressions of being in At The Gates after a time away?
It's been going well and is surprisingly well received by the audience. We're aware of being an influence but we have a distance from it. I think you have to. But then, humility can be a double edged sword, I mean sometime you have to be a go getter. That comes hard to Swedish people but we manage.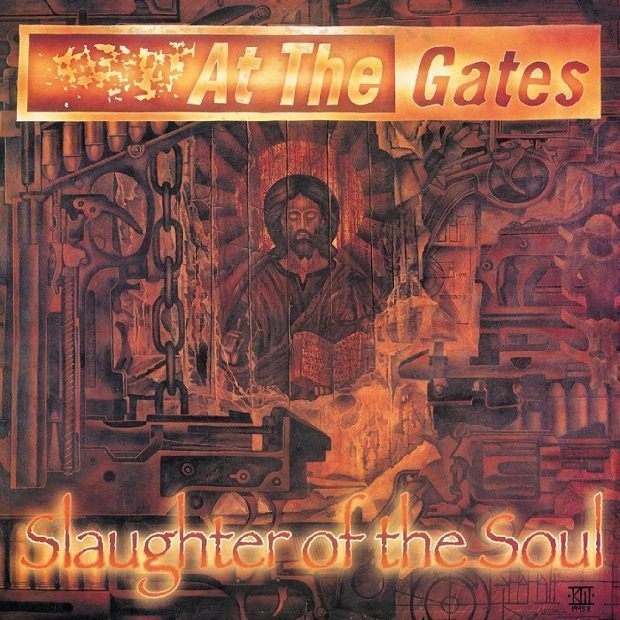 We (ATG) only see our relationship with our listeners and it's so rewarding to still have a response from them. It's like we never went away.
Why did you break up?
We were young and things happened. Basically Anders, the main songwriter, quit with his brother so then the air just went out of the band.
A new album?
There are no plans at the moment. There is a lack of plan to quit, so we take it day by day right now. We have such a good feeling just playing this album that we don't want to overthink it. We're booked through to August 2016 so then maybe it's time to have a break and think about whether we have more to give.
Having made influential albums, how do you separate that from making new music? Does it add a pressure?
I don't know! You tell me! If we make another it'll be different in some way. I can't say how at this stage but we'd like to branch out.
Branch out with Jazz?
Anders is mostly listening to jazz now. I'm into a bit of everything. I'm really into the Sleafod Mods now. I like the attitude and the cheekiness, it's just good. I think Swedes are quite world aware so maybe it works and I'm not alone (in liking them).
But I listen to lots of stuff. On the way here I was listening to Julia Holter, and High on Fire. I'm stoked to see them tonight.
It's just quality music, they don't bring anything new to the table, but they do it so well. For me they are p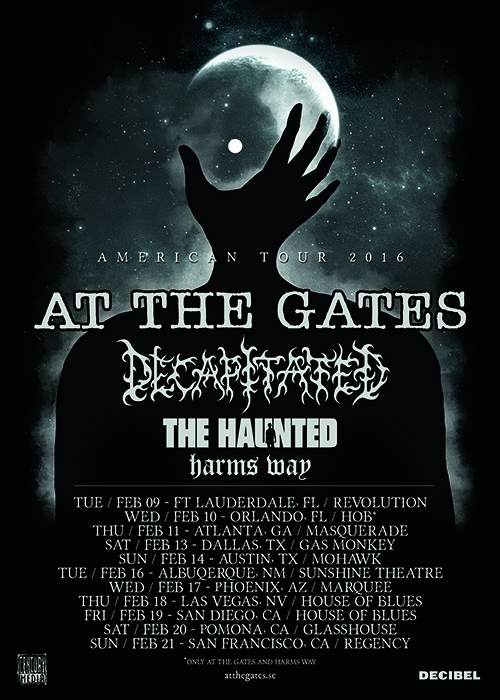 rimarily a live band and at our venue in Gothenburg (I'm one of many people involved is called Truckstop Alaska) we try and fly under the radar a bit. We have Swans and High on Fire, that's as big as we go (and usually down from there). I'd say it's mostly about remaining true to yourself and if it's underground or not, I don't care.
Some musicians talk about getting extra energy from being in the groove or a meditative state. Do you get that when you're on stage with ATG?
Not so much with ATG . But usually… before I used to hardly remember the shows. I used to go onstage and then off stage and it was a blur in between. Nowadays I have more memories of what I actually do. I try to be more outward when I'm onstage too, I used to be less so. Tomas is such an asset for us, he's really good with the crowd and gaining a reaction.
You save energy for the shows. Doing this for a bit you learn to focus on what is the job. There is a little part of the day where you have to be on top. Sometimes it's hard but other times you learn to just (keep going)… it's always very rewarding.
What is the job? The job is travelling around, but I feel very privileged to be doing this.
[button link="http://atthegates.se/" newwindow="yes"] At the Gates[/button]