[dropcap style="font-size:100px; color:#992211;"]S[/dropcap]ince its formation in the early 1990s, Amazon developed from being an online seller of books to its current guise selling a wide range of products; from electronics to clothes, jewellery to food.
Earlier in August 2013 they launched their 'Fine Art and Collectibles' section, a move which has sparked a lot of debate and interest, both negative and positive.
With some of the most expensive pieces priced at $4.85 million, – the price tag of one Norman Rockwell painting – Amazon works with 150 art dealers to bring a diverse selection of artwork for sale. However, sales are expected to come mostly from the original and affordable works of art from smaller galleries. Amazon takes 5-20% commission.
[quote]their site allows
you to search
for artwork according
to colour, genre, size,
price[/quote]
Despite many online art retailers already in existence, what may work to Amazon's advantage is that they are established and, hence, trustworthy. They have reliable return and shipping policies and their site allows you to search for artwork according to colour, genre, size, price and more options.
One enduring feature of the art world is that the same piece will sell for different prices depending on the context. Conditions, depending on the dealer and if it is sold online or not, will greatly impact the final selling price. At present, the 'above 10k' section of Amazon's new art section appears to be full of drastically overpriced work presented by dealers trying to unload unwanted, hard to sell inventory.
What makes Amazon so unique is that they sell good quality products of a wide variety at cheap prices. Treading into a market where this approach does not guarantee them earnings seems a misguided, risky move. Compared to eBay, Amazon has no advantage in this market segment; eBay allows for bidding and offers an incredible selection of products, namely because anyone can become a seller on the site.
Customers on eBay can hope for extreme bargains, something Amazon does not offer; sellers currently restricted to a small number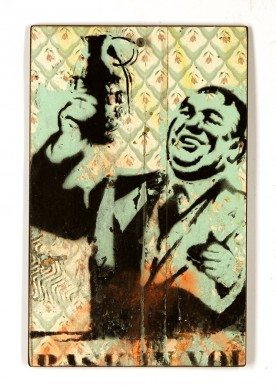 of mainstream galleries.
The fact that Amazon representatives told dealers the site would resemble Amazon Wine (which launched last autumn and works directly with 450 different vineyards and winemakers across the US) seems to belittle the trading of art. Costco launched a similar art platform last year, and currently offers prints by Henri Matisse and Marc Chagall as well as original works by Johnny Botts and Hilary Williams.
The fundamental problem for many,  is that Amazon is corporate and, as such, represents a strange collision of two separate worlds. What distinguishes other popular art selling websites from Amazon is that artists themselves are selling their works – Etsy, Saatchi and Society 6 to name but a few – or else, private dealers are selling art through bidding (like on eBay).
This grouping together of 100 odd fine art galleries selling expensive artwork through one of the world's largest corporations creates a very different experience for the buyer.
And puts the integrity of the artwork in question.
Featured Artwork: Bask 'Smiling Charlie' (Hand-Painted Multiples on Wood Panels)
Karen Shidlo is curator/manager of Jester Jacques Gallery