Alva Noto + Ryuichi Sakamoto have been working together for more than a decade, blending the clinical electronics of Noto (Carsten Nicolai) with the romantic piano textures of Japanese composer (and former Yellow Magic Orchestra member) Ryuichi Sakamoto.
The studio compositions are derived partly from Noto's processing of Sakamoto's piano sounds, over which Sakamoto re-plays sometimes surprisingly conventional but always elegant piano.
Compositionally the piano and electronics are closely integrated, not just sonically but visually. At one point, Sakamoto's incredibly soft key strokes trigger subtle video effects in real time. In what is a very minimal and unshowy performance, the generally impressive and hypnotic videos play an important part, commenting on and reflecting what are often very subtle sonic shifts.
The specially-constructed stage arrangement is formal and clinical – Nicolai controls the sounds from a distinctively angled white desk. Watching his tight, minimal gestures,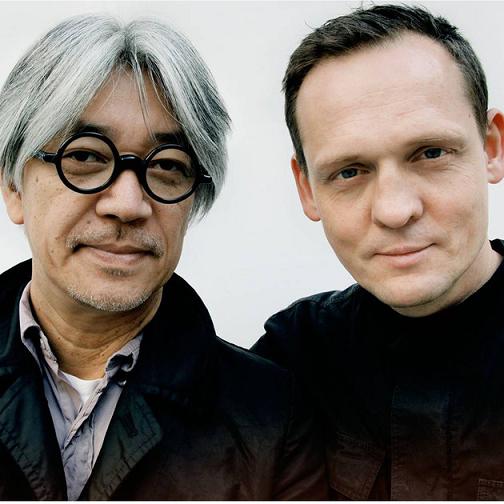 I was increasingly aware of the fact that it probably would have taken him only one or two clicks or gentle twists of the dials to destroy the contemplative atmosphere with a far more severe set of frequencies and from time to time I wished that he would.
Nevertheless, although this is an extremely restrained performance, there were still moments of great power when you could sense the potential unfolding of a much vaster soundfield. In contrast, Sakamoto spent much of the performance hunched over the piano with total attention, clearly absorbed in his art.
The artistry, technical skill and dedication of the duo can never be doubted. At times though, their aesthetic judgement seemed a little more open to question, never more so than in the first encore, 'By this river', a cover of a 1977 by Brian Eno, Dieter Moebius, and Hans-Joachim Roedelius. Compared even to the softest of the other tracks this seemed excessively saccharine and the visuals were also more simplistic and naïve, verging on populist.
Fortunately, two last tracks follow this, restoring a sense of grace and keeping the kitsch within acceptable limits and ending on a more impressive note. Overall, while this could never be described as radical (and wasn't intended as such), it was a technically and visually impressive event, with several moments of great power and subtlety.
 Alva Noto & Ryuichi Sakamoto played at Yoko Ono's Meltdown, Southbank Centre on June 15th 2013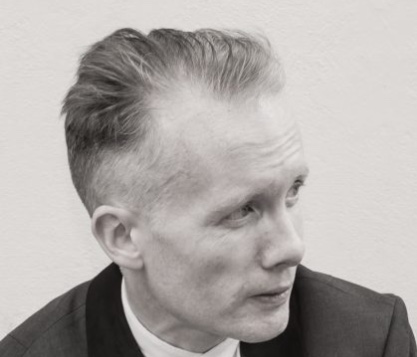 From Speak and Spell to Laibach.