[dropcap style="font-size:100px; color:#992211;"]M[/dropcap]y Dark Surprise is the new solo album from Iain Jennings, keyboard player of Mostly Autumn.
Jennings released his first solo album Breathing Space back in 2005. What started out as a side-project took on a life of its own to become a band in its own right during Iain's two-year sabbatical with Mostly Autumn, and saw two further well-regarded albums before the band disbanded in 2010. Since then Iain has returned to taking a bigger writing role with Mostly Autumn, making significant contributions to their last album.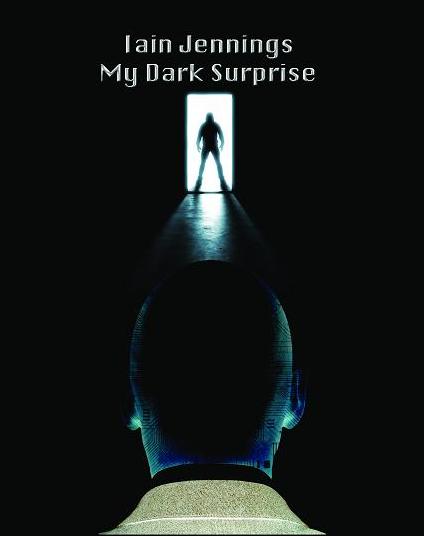 My Dark Surprise is a concept album with a Sci-Fi storyline exploring themes of identity and reality, featuring Mark Chatterton on lead vocals. Iain composed the music and Mark writing all the lyrics.
The rest of the cast list includes a few familiar names; Gavin Griffiths (Mostly Autumn, Panic Room, Fish) on drums, Stu Fletcher (Halo Blind, The Heather Findlay Band) on bass, and Mostly Autumn's Liam Davison on guitar. It also features Andy Newlove and Colin Elsworth on guitars, and James Russell on sax.
The whole thing has a song-orientated contemporary feel, with touches of electronica, hard rock, and even some jazz-flavoured dance-pop. All these were found in Iain Jennings' earlier work, but Mark Chatterton's vocals give the whole thing a quite different feel and mood. There's a touch of Peter Gabriel's delivery in one or two places.
There's a greater emphasis on songwriting rather than virtuoso keyboard playing. Iain has always had an understated less-is-more style, his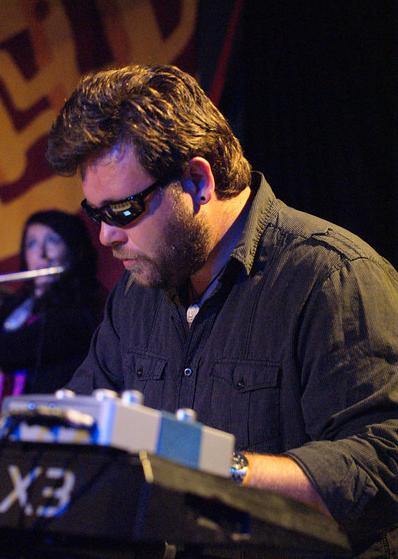 playing more part of the foundations of the song, and providing atmospherics, textures and colour rather than flashy soloing. Saying that, some of the delicate piano lines on this record are quintessential Iain Jennings, such as on the ballad "That's Why I Fly", one of several standouts of the album.
The supporting cast all make strong contributions. Gavin Griffiths and Stu Fletcher make for a very powerful and tight rhythm section, while the guitarists add plenty of crunch, with some great soloing from Liam Davison. James Russell's sax, though sparingly used, adds another dimension.
The way the album combines some very different styles to make a coherent whole shows Iain's skills as an arranger; "Change The Shape" is a good example; it switches seamlessly between electronica and full-band hard rock within the same song without showing the joins. "Hiding From My Fears" is stripped right back to a simple piano and vocal ballad, which leads straight into the electro dance-pop of the title track.
"Stand Inside The Shadow" starts by mixing electro rhythms and rock guitars and turns into jazz-rock workout driven by a powerful bass riff. The epic "A Choice To Make A Change" and "Nowhere In My Head" with it's keyboard soloing head more into prog territory.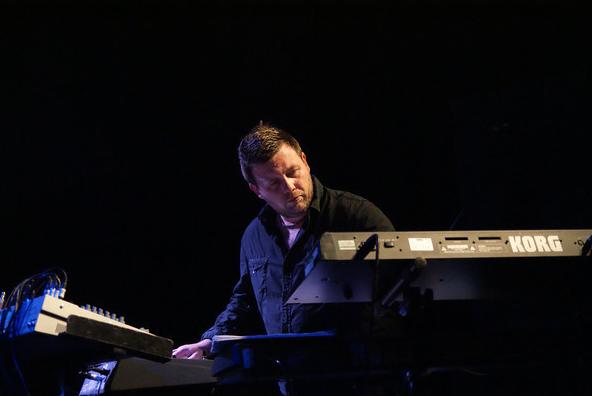 It all adds up to a very strong album, containing the strengths of Iain Jennings' earlier work without repeating his past, and Mark Chatterton is a real find as vocalist. Any fans of Iain's work with Mostly Autumn or Breathing Space ought to buy this without hesitation.
It's also strongly recommended for anyone with a taste for forward-looking song-orientated contemporary progressive music.
---
The album is available direct from Iain Jennings via paypal at breathingspacecd@aol.com (£10 + £3 P&P), or from bandcamp via http://iainjennings.bandcamp.com/album/my-dark-surprise
Live photos by Tim Hall