[dropcap style="font-size:100px; color:#992211;"]T[/dropcap]his is an ambitious and complex release from a city that haunts the contemporary imagination.
In recent years we've seen infinite photographic depictions of Detroit's decaying post-industrial structures, which the label present as "the city's true cathedrals". Detroit-based and Detroit-inspired music has always drawn inspiration from this catastrophic context, oscillating between utopian and dystopian visions of the future.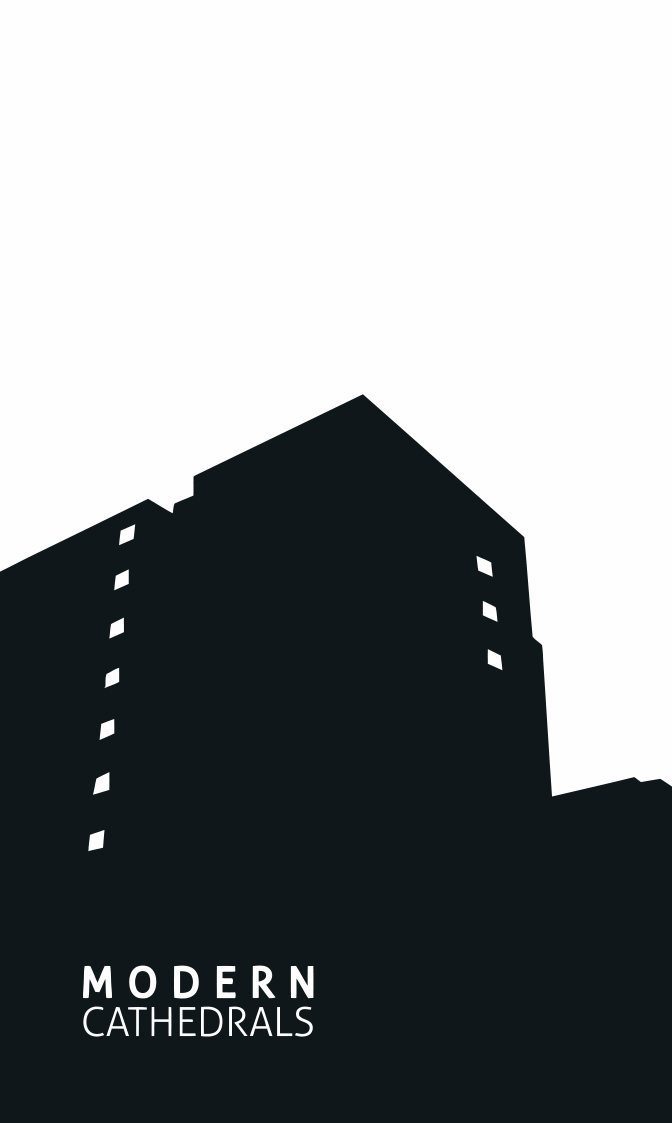 Detroit-based producer, promoter, writer, DJ and Modern Cathedrals label founder Altstadt Echo steers between these two seductive poles, resisting the temptation to sonically contribute to the proliferation of Detroitian ruinporn some writers have begun to criticise. The choice of a German name (literally meaning 'old city echo') and the concept behind it allude to the long-standing relationship between the electronic artists of Detroit and Berlin, already symbolised in Nova Mute's 1993 compilation Tresor II – Berlin Detroit – A Techno Alliance and more recently in Tresor's plans to reanimate one of the city's vast ruins into a Tresor-style techno hub.
Although featuring a remix by Terrence Dixon, this release may not meet with approval from the depressingly numerous, puritanical, self-appointed guardians of the purity of Detroit Techno on the other side of the Atlantic. According to its manifesto, the label's sounds are intended to be free of "saccharine reliance on tried-and-true techno tropes or the fabricated themes of peace and love that plagued rave music" and consciously present a complex picture of current reality.
If it's clear from the start that there won't be any complacent escapism from the realities of Detroit or elsewhere, it's also clear that it won't be a spectacularised or gratutitous descent into the dark side. 'Modern Cathedrals pt. 1' is cold but elegant. It slowly creates an ominous/cavernous soundspace marked by fluid, futuristic bass and machinic pulses. The beat is subdued and nervous, keeping it far from the dancefloor.
'Modern Cathedrals pt. 2' is slower and stricter beats, its spaces haunted by coldly shimmering drones. It's not hard to envisage this as the soundtrack to some hazardous Detroit urban exploration, with echoing footsteps stirring up clouds of toxic dust illuminated by wintry sunlight.
The pair of remixes by established Detroit artists take radically different approaches. Terrence Dixon's remix of pt. 1 is more structurally sound, with coldly echoing beats and sinister fragments.
It's a very precise and well-crafted mix executed with real depth and skill that keeps intensifying until the sinister fade out.
The Kero remix is quite different – its minimal breakbeats and sparse, futuristic chords take it away from the drone-saturated ruins and out into the street. In some ways the lightest track here, it's still tense and thoughtful.
The closing mix by New York artist Princevali re-instates and amplifies the original's desolate drones, creating the sense of something approaching and closing the release on a tense note. Some of the sounds are so subtle and amorphous that the release demands repeated listens to try and grasp its totality. It's a satisfyingly fresh new approach to Detroitian aesthetics that promises much.
Artist: Title: Altstadt Echo Modern Cathedrals pt. 1 & 2
Release Date: Label: May 23rd 2015 // June 23rd 2015 Modern Cathedrals
Format: Catalogue Number: 12" // Cassette // Digital MODCATH001