[dropcap style="font-size:100px;color:#992211;"]T[/dropcap]

his autumn and winter, the second Alternate Realities UK Tour presented by Sheffield Doc/Fest with partners Lighthouse, HOME, and the Barbican, will exhibit highlights from the 2019 Alternate Realities digital art exhibition.

The three-venue, free-to-explore tour will feature eight international digital art projects from the critically acclaimed Alternate Realities exhibition, which was attended this year by over 7,500 people during the festival.

The tour includes the Sheffield Doc/Fest Best Digital Experience winner, Echo (Australia), an interactive installation created by Georgie Pinn which invites the audience to step into the shoes of another for a deeply personal exploration of human experience, identity and empathy; and Big Dada (UK, Hong Kong), a series of 'deep fake' moving image works inserted into social media channels as a digital intervention in June 2019 from Sheffield Doc/Fest commission Spectre by artists Bill Posters and Dr Daniel Howe, supported by Arts Council England, Site Gallery and British Council.

Other projects range in experience from gentrification and social cleansing, LGBTQI+ lived experience, sexuality and disability, gender expression and an ancient Chinese tale of truth-bending.

Darren Emerson's virtual reality installation, Common Ground (UK) is an immersive and stark insight into the Aylesbury Estate, a concrete monument to the history and legacy of social housing in the UK and home to thousands of Londoners. Maeve Marsden and Tea Uglow's interactive documentary My Mother's Kitchen (Australia) is filled with joy and comfort mixed with inequality and hardship, and invites the audience to share in the stories of eight LGBTQI+ individuals as they relay intimate memories of their mothers' kitchens. Tamara Shogaolu's virtual reality installation Another Dream (Egypt, Netherlands, Norway) presents the gripping story of an Egyptian lesbian couple who, facing a post-revolution backlash against their community, must choose between love and home, and asks how do you rebuild a life when you know you can never go home?

In Maria Belen Poncio's 360° Video 4 Feet Blind Date (Argentina) Juana, an 18-year-old woman in a wheelchair who is anxious to explore her sexuality, overcomes her fears, doubts, and an inaccessible city to meet 'Felipe' for a blind date. Together they discover how their bodies feel. Rob Eagle's augmented reality installation Through The Wardrobe (UK) invites the audience to explore the belongings of others and play with gender expression, and IP Yuk-Yiu's game To Call A Horse a Deer (Hong Kong) is based on the Chinese idiom, and uses language, hand-eye coordination and acts of complicity. The ancient tale is akin to modern day political practice where systematic truth-bending has become a tool in reality.

The Alternate Realities UK tour is supported by Arts Council England. It runs at Lighthouse, Brighton, from 11 – October; HOME, Manchester, from 9 – 17 November; and the Barbican, London, from 13 – 19 January. For further information, visit Sheffield Doc/Fest's official website here.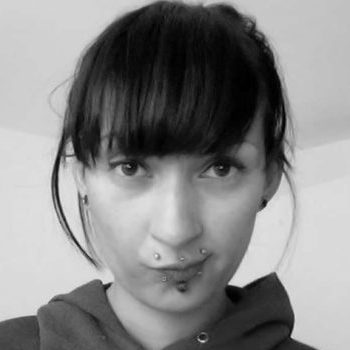 Naila Scargill is the publisher and editor of horror journal Exquisite Terror. Holding a broad editorial background, she has worked with an eclectic variety of content, ranging from film and the counterculture, to political news and finance.