[dropcap style="font-size:100px; color:#992211;"]T[/dropcap]he year 2012 will be remembered for three things: A hurricane, a re-election and romance novels.
If you were lucky enough to avoid the first two, I'm not bringing you 50 Shades of Grey (you're welcome). But, if you've ever walked through a bookstore and seen the stocked shelves of romance novels you may have wondered: who are these people on the cover? Are they real? Well, I have concrete proof that they are.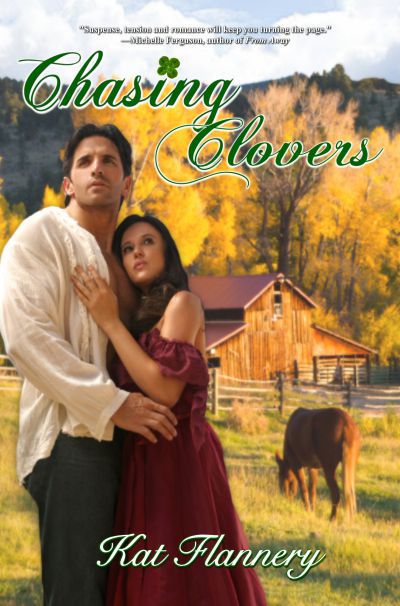 I was getting paid in food to pass out flyers in Times Square last winter and met actress Alexandra Ackerman: an LA transplant with a cache of romance novel covers, film, television and stage performances under her belt. When it comes to Hollywood substance is usually traded for beauty, but Alexandra is the exception to the rule.
Scott Laudati: You've got an extensive list of credits on your resume. Most of the roles involve an antagonist following you or stalking you – for obvious reasons. Are you afraid of being typecast as the hot girl? Is that so bad?
Alexandra Ackerman: Why thank you. You know, I can't complain! I am fascinated by suspense and psychological thrillers and I do enjoy horror, so to be cast in those types of films is very appealing to me.
Scott Laudati: Aside from your looks, you're also a fine actress. An IMDB comment says your acting is, "the antithesis of one-note acting and therefore is compelling and exciting to watch". How do you pull that off?
Alexandra Ackerman: Thank you! Well I think anybody with a talent or gift, it's natural. You can use direction tools to expand, but I truly feel artists are well, just born that way (laughs). For me it is not a technique as much as it is living it. I think I feel very deeply as far as connecting with people and animals. Sounds silly but that genuine openness is what truly helps me as an actress – I connect easily.
[quote]it is not a technique as much as it is living it[/quote]
Since I was a child this has been a desire and a part of me. Now I have played roles where I have to be in situations or do things I have not done in my life. That is where research and imagination come in.
I just want to be authentic and real. That's  most important to me.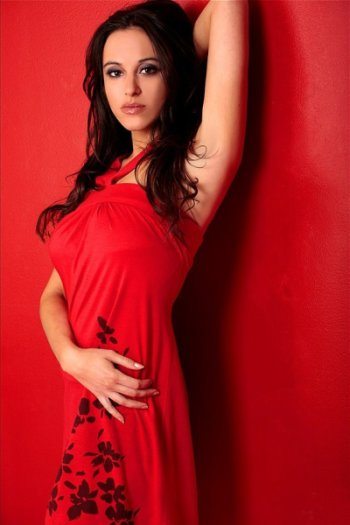 Alexandra Ackerman by Farley Magadia
Scott Laudati: Two years ago you left Los Angeles and came to New York. Had you ever been to "The City" before?
Alexandra Ackerman: I had! I have family and friends in NYC, and I have auditioned in NYC as well. I am a native Angelino (is Angelina the feminine form? Ha!), and while it is attractive in many ways I definitely enjoy the pace and buzz of New York. I love to be stimulated by the world! So I have been savoring the bite I took….
Scott Laudati: What brought you to the East coast? Obviously the winters, right?
Alexandra Ackerman: Let me tell you how scared I was to move because of the cold! I'm very nervous about this year. I am in denial it will be freezing! I moved in a snowstorm, though, so I feel proud.
I've always wanted to move to New York for the musical theater/theater scene. When I first arrived I booked more TV and voice-over stuff and did a few off off-Broadway musicals. However, I was accepted into a phenomenal project that really made me slow down my pace … in a good way. I was asked to audition by a director who I had worked with for a new genre called "therapeutic theater", for a play called Let The Phoenix Rise.
The director is truly one of the most intuitive, giving and brilliant human beings I have come across. He led the actresses in a two-week workshop that explored the psyche as well as incorporating voice, dance, etc. I really have never felt so in touch. The workshop and show kind of shook up my world. Before it I had tunnel vision, just kept moving from one project to the next, which is a wonderful high.
Now I've slowed down to work on this piece and other creative projects but, knowing myself, I will be back in the zone soon.
Scott Laudati: Since being in New York it looks like your film work has calmed down and you're focusing more on theater. I remember in Entourage all the actors wanted to do theater stuff, but then they would have to make a stupid movie for money. Are you ever going to go back to LA for the movies?
Alexandra Ackerman: You know, I love it all and going back is a possibility. There have been times where I have made a living acting on both coasts. It feels great performing each day, and having checks come in the mail for a gig I did months ago, it's great because it's my passion! The excitement of a new project is what keeps me going!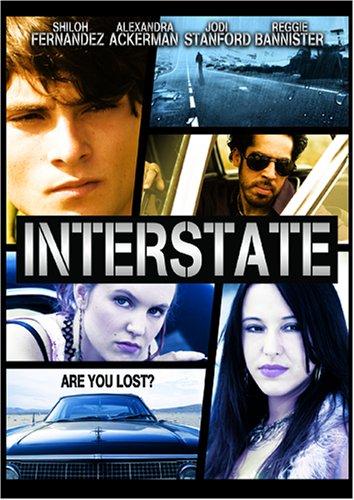 Scott Laudati: On top of acting and modelling,  you're also a microphone killer. With both singing chops and voice-over work. Is there anything you can't do?
Alexandra Ackerman: Yes. Do not ask me to do math.
Scott Laudati: Interstate was your first full-length. Your character is a seductress road-gypsy teasing and tormenting a  stranger in a motel room. How did you get into character?
Alexandra Ackerman: Well the best part about filming that movie was we filmed it at different locations but in a short amount of time. I kind of stayed in character after 12/16 hour days. Not noticeably. More like I'd be me with a bit of Veronica (my character) lurking about in my demeanor and actions. That was such a fun film to shoot.
Scott Laudati: How did you get the role in the first place? What is step 1 in Hollywood?
Alexandra Ackerman: Oh boy! The casting was on actorsaccess.com, a great casting site I still use. I remember the role description was a bit too vague for me but I submitted and auditioned … prior to the callback I was sent the script and I wanted the role so badly. I loved the script and the part and I really really wanted it.
The day of callbacks I had a flight to catch directly after. I had to do a very intense scene – the ending. I was really happy when I got the part. I was on a tour of a musical when I found out I was cast and I remember being on the train heading with the cast for the show and reading the script, having butterflies in my stomach because I was so excited to start production!
Scott Laudati: When I met you you were filming a scene for Gossip Girl. Opinions on the "young and elite" of new Hollywood?
Alexandra Ackerman: I am not yet qualified to answer this.  As long as the young and elite have talent and  treat others well, they can live their lives as they please!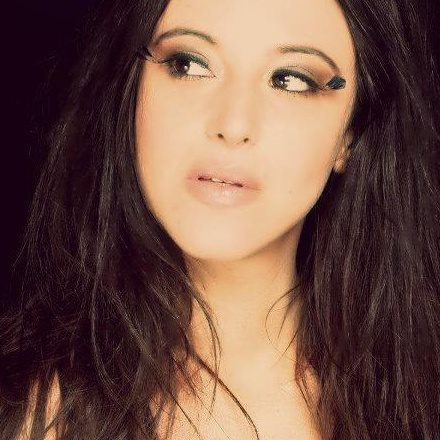 Alexandra Ackerman by Bryan Hochman, make-up by Sabrina

Scott Laudati: Where are you living in New York? How has adjusting to the city been?
Alexandra Ackerman: I have seen many boroughs! I am in Astoria, Queens and I'm a fan! I am not a fan of the aesthetics of New York – the dirty grungey city. It's so different from California. But what I love about it is taking a step outside and seeing all types of ages, sizes and various accents. Walking around, I love the diversity. What they say about LA is true: everybody is a model or actor or writer. That gets very annoying.
Scott Laudati: Why not Williamsburg with everyone else?
Alexandra Ackerman: Because I do not get the mustache craze or beard craze. I'm sorry, it is not appealing to me. Can you enlighten me as to why this is the trend? There is one restaurant I go to in Brooklyn to meet friends. Otherwise I can't dig Brooklyn, man (or whatever the hipsters say nowadays. No clue).
Scott Laudati: What projects are you working on now?
Alexandra Ackerman: I am still working on Let The Phoenix Rise. It is an evolving project and we have many readings with a full production set for Spring. I am also starting to write and record my own music! I am currently working on that and will have some stuff out soon. I have an addiction to creating art, so, there is more to come.
Scott Laudati: What's in the future for Alexandra Ackerman?
Alexandra Ackerman: Caffeine. Caffeine. Caffeine. Always.  And to keep being thrilled by what I get to do.
[button link="http://www.alexandraackerman.com/" newwindow="yes"] Alexandra Ackerman[/button]
[button link="https://phoenixprojectnyc.org/" newwindow="yes"] Let the Phoenix Rise[/button]

Scott Laudati lives in New York with his Boxer, Satine. His collection of poems "Hawaiian Shirts in the Electric Chair" has been published by Kuboa Press. Visit www.ScottLaudati.com for less professionalism and angrier essays.