Rapidly running out of year, Steven Turk shares his list for 2012.
2 – Django Django by Django Django
If ever there was evidence that patience is a virtue, this album is it. 'Default' could have incessantly demanded the ears of radio listeners on poppy playlists any time in the last five years. Instead, after the band's long tinkering process, it sits almost anonymously on an indie rock record of tremendous quality where the singles are difficult to differentiate from the other tracks comprising this compelling slice of modern tribal psychedelic pop.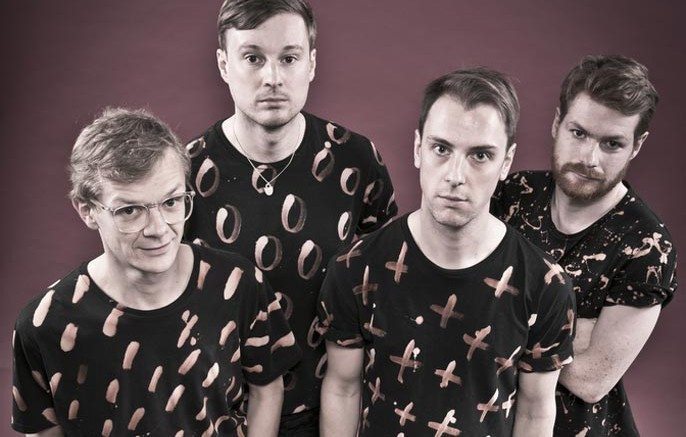 3 – Your Friend The Atom by We Are The Physics
This second record by the energetic and entertaining Glaswegians set their intelligent and wickedly humorous songcraft to a more diverse and pleasantly well-rounded sound than their debut, without losing any of its frenetic abrasiveness and immediacy.
Voted 2012's 7th best British song by a BBC America website (a wonderfully bizarre plaudit), 'Goran Ivanisevic' combined the subjects of body image and Serbian tennis stars to produce an unlikely chant-along stand-out moment. Other distinctively jerky and inventive songs tackled mortality, gender politics and the banality of social media over-sharing. A riotously entertaining listen.
[quote]riotously entertaining[/quote]
4 – America Give Up by Howler
To some bands, it seems as though Weezer set the mould for the perfect album: instantly-catchy tunes with every element of pop wizardry carefully balanced with distortion and fuzz; every snatch of surfy, doo-wop-y ooh-ing matched by slightly out-of-place lines for a lead singer with a voice not quite capable of doing what the song appears to demand; something buried deep in the music that can set off the alarm of a guilty pleasure, but providing enough fun to mute it.
Some people – this writer being one – are always going to be putty in the hands of such bands and Howler threw the best effort of this type their way this year.
5 – Lost Songs by …And You Will Know Us By The Trail Of Dead
An album that's impressive at least in part because of the sheer dearth of expectation surrounding it. A year or so ago …Trail Of Dead appeared to be a very spent force after a couple of very poorly-received efforts and an extended period of inactivity. 2011's Tao Of Dead marked something of a comeback, with striking tunefulness and creativity returning to their ever-pompous and meandering, slightly overblown rock style.
That they've returned within a year with Lost Songs, an album of such immediate potency, vibrancy and coherence, distinctively within their mould but carefully dodging already-trodden ground, is commendable and well worthy of praise.
The other honourable mentions…
6 – WIXIW by Liars
7 – Toy by Toy
8 – A+E by Graham Coxon
9 – Have Some Faith In Magic by Errors
10 – No One Can Ever Know by The Twilight Sad
Steven Turk's top album of 2012 appears in Trebuchet's agglomerated list tomorrow.