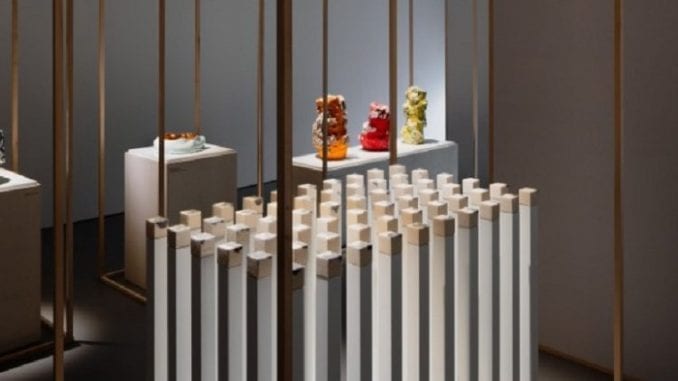 Guaranteeing and rewarding the cultivation of skills and creativity the Design Museum is showcasing the thirty international crafts people and artisans who have been shortlisted for the 2018 LOWE Craft Prize. The skill and elegant design of the objects on display represent the best examples of the nominated artists practices together they represent a cross section of what practitioners are making around the world.
"Aiming to acknowledge the importance of craft in today's culture and recognise artisans whose talent, vision and will to innovate will set a standard for the future; LOEWE Creative Director Jonathan Anderson conceived the initiative inspired by LOEWE's beginnings as a craft cooperative in 1846. Featuring the nominees of the 2018 edition, this exhibition seeks to reflect the merits of modern craftsmanship. The imagination, diversity, and techniques on display will attest to the crucial role artisans have in the ongoing construction of cultural heritage," Design Museum 2018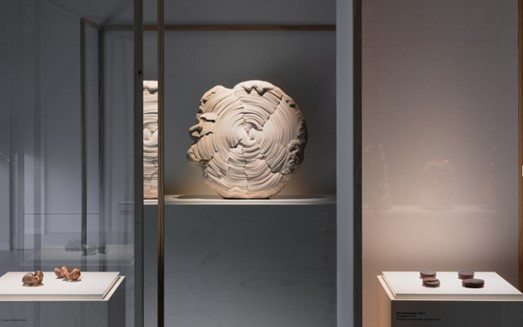 _______________________________________________
The LOEWE FOUNDATION announces the winner of the LOEWE Craft Prize 2018. Each of the finalists' work is featured in an exhibition at the Design Museum, London from 4 May – 17 June as part of the London Craft Week programme.
The LOEWE FOUNDATION was established as a private cultural Foundation in 1988 by Enrique Loewe Lynch, a fourth-generation member of LOEWE's founding family. Today, under the direction of his daughter Sheila Loewe, the Foundation continues to promote creativity, support educational programmes and safeguard heritage in the fields of poetry, dance, photography, art and craft. The Foundation was awarded the Gold Medal for Merit in the Fine Arts, the highest honour granted by the Spanish Government, in 2002.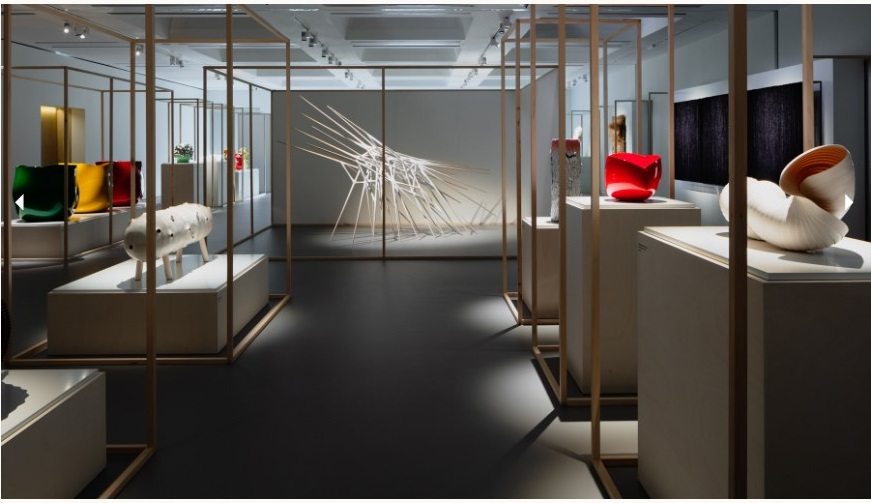 One of the primary purposes for which the LOEWE FOUNDATION was established was to support design and craftsmanship.
Avant-garde and craftsmanship in an exhibition that summarises the best of craft with artistic ambition around the world. The finalists of the LOEWE Craft Prize second edition are on show at the Design Museum, London, from 4 May – 17 June. An unprecedented opportunity to meet the most outstanding international and cross-generational works on ceramics, jewellery, textiles, woodwork, glass, metalwork, furniture, papercraft and lacquer.
These works stand for the culture of effort and the revival of traditions, and lead to the essence of LOEWE and its legacy of knowledge and quality in a time of immediate and indiscriminate production.
Regarding the selection process, Anatxu Zabalbeascoa, Executive Secretary of the LOEWE Craft Prize Experts Panel, stated: 'This year the judging was harder than prior years, with the standard of applicants impressively high across every category. Our chosen works reflect an almost alchemical manipulation of each medium's possibilities and reward those who have mastered traditional skills in order to transform them for the contemporary age. The selected finalists —who range in age from 27 to 76— are a multigenerational snapshot of the utmost excellence in craft today.
__________________________________________________
Craft Prize website here.
Design museum event listing here.