[dropcap style="font-size:100px; color:#992211;"]I[/dropcap]t's Monday 6th Oct 1986. New Order are due to play their first (and until now, most recent) gig at the Albert Hall.
Just a week previously, the band released their acclaimed fourth studio album, Brotherhood. Low Life was only a year old. I remember getting there at about 6pm, standing by door 2 for ¾ of an hour thinking great my mate Bryan and I were the first ones there. God knows why we didn't try and find a pub that would let us drink. We were, after all, 16.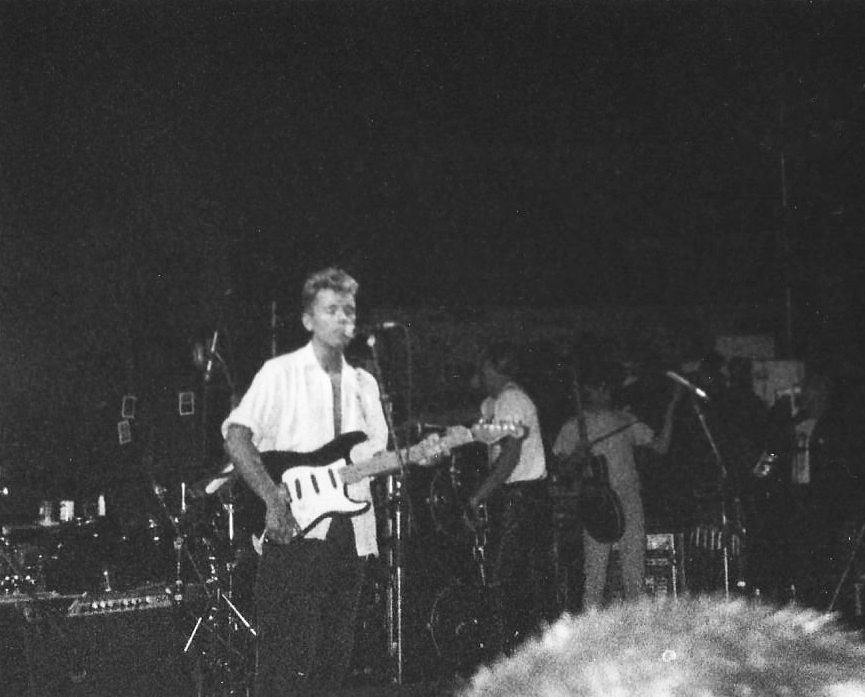 I had a throwaway 35mm film camera stuffed inside my trousers. It made me walk with a limp, but in 1986 you could get chucked out for taking photos.
Finally the doors were flung open. The bouncers in the pit looked menacing and one was smoking a whole cigarette in three lugs, then sparking up another one.
After a support act whose only memorable feature was the bit where the lead singer had milk rubbed onto her chest, New Order finally on and steamed straight into 'Love Vigilantes'. I was immediately hanging over a brass barrier with the weight of the mosh pit on my back, wondering how to survive.
I don't know how I managed to take photos on my disposable one trick camera, but kept clicking away until it ran out of film.
The Set list was:
Love Vigilantes
586
Face up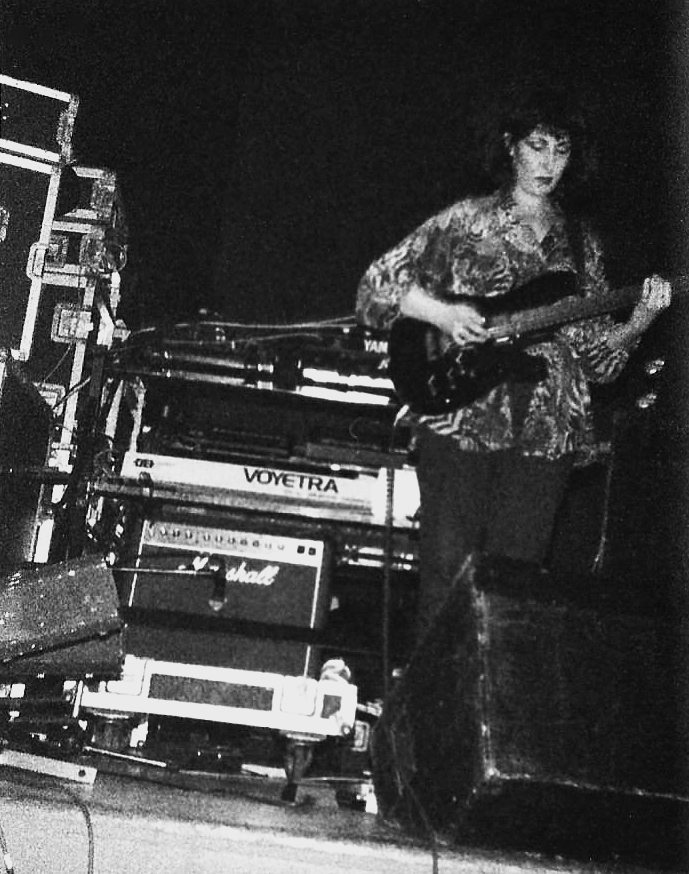 Age of Consent
Every Little Counts
State of the Nation
Paradise
Confusion
Weirdo
Sunrise
Temptation
Bizarre Love Triangle
The Perfect Kiss
I remember Bernard dedicating a song ('Weirdo') to Princess Diana: "you may not like her, but I do, this song's called 'Princess Diana'". By 'Sunrise' Bernard and Hooky had stripped off their shirts, Hooky looking as hard as usual, Gillian looking as composed as ever and Steve working hard on the drums.
At the end of 'Temptation' the band left the stage. I thought my barrier-mashed hips were bleeding by then. Mr three lugs cigarette bouncer poured a bucket of water over my head, held me by the neck, then cuddled me and said 'Well done, you're one of a few who stayed the distance. Only two songs to get through now, lad'.
The set was mostly new, raw, edgy and brilliant. The sound was rough but it didn't matter, this was Joy Division forever.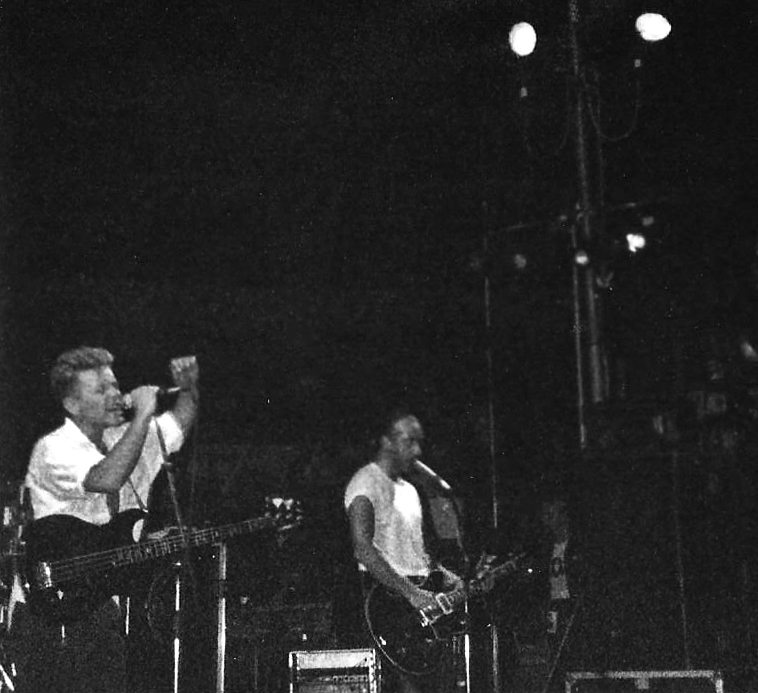 …. 30 years later New Order are at the Albert Hall again. This time I have a photo pass, I also bought a ticket as it's a benefit gig for the Teenage Cancer Trust – an exceedingly worthwhile charity.
Quirky Irish singer-songwriter Roisin Murphy opened the concert with a slick set which included more costume changes than songs, then it's back to the press room to relax before a 9pm slot to photograph New Order through the heavy smoke, lasers and strobe lights that are brilliantly used, but the bane of a photographer's life.
Set list:
Singularity
Regret
Academic
Crystal
586
Restless
KW1
Tutti Frutti
Highline
BLT
Sirens
Plastic
Perfect Kiss
True faith
Temptation
Blue Monday
Love will Tear us Apart
Superheated
The crowd is, unsurprisingly, more mature these days, but the whole place was up on its feet. If there was Dad Dancing to be witnessed, it came as much from Bernard Sumner on the talcumed stage as from the audience. Shades of 90's rave came from the top-end light show.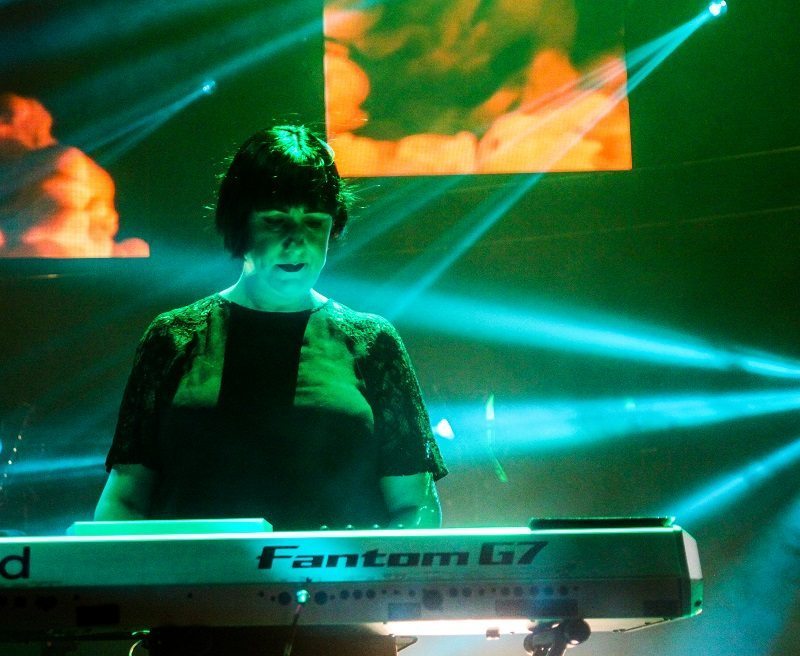 'Love Will Tear Us Apart (fac 23)' for the geeks like me, was emotional.  A huge picture of Ian Curtis flagged up on the screens behind the band to screams and from the audience and some tears (I couldn't have been the only one).
Older, maybe wiser, we've all still got it (if only in our minds).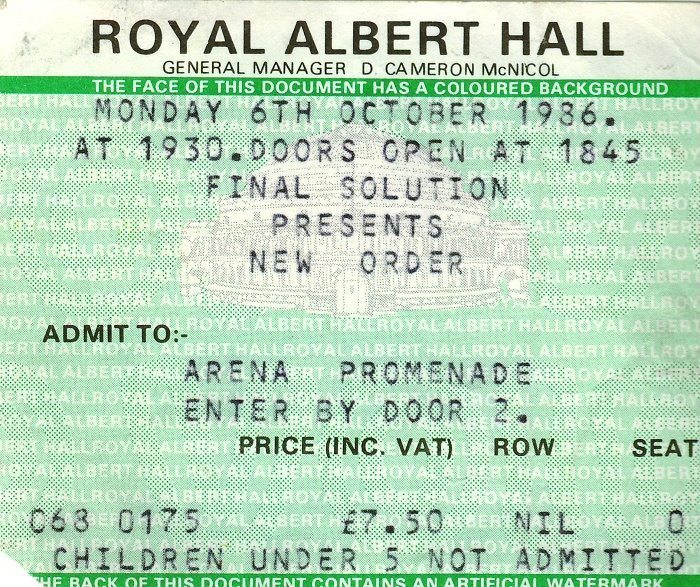 Photos by Nick Henderson.