Gaga in Green: Scientists name fern genus after the singer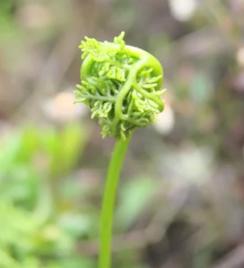 P

resumably the newly-discovered plants with 'fluid definitions of gender' were born that way.

The scientists who discovered a new genus of ferns named them after Lady Gaga for numerous reasons. Surprisingly, having no middle-eight and resembling Express Yourself-era Madonna weren't amongst them.

Instead, it's their genetic code, relaxed attitude to tiresome sexual conventions and heart-shaped gametophyte that inspired the choice of name. Hopefully they've cleared the rights.

Gaga germanotta, a new fern, and a branding opportunity par excellence for Lady Gaga, if any of her little monsters can figure out what to do with it.
---
19 species of ferns named