[dropcap style="font-size:100px; color:#992211;"]2017[/dropcap] marks the 25th anniversary of the Womadelaide festival.
I've attended all but one of them. That makes a total of 64 days that I've spent wandering around this South Australian botanic garden. During that time the festival has expanded from a three to a four day event and is held yearly rather than bi-annually. Last year it attracted over 90,000 bodies breaking all box office records. So after all this time, has Womadelaide lost its edge?
Can it still cut it?
Sunday, I was sheltering from one of the rainstorms and sucking on (yet another) Coopers Pale in the beer tent when the guy next to me struck up a conversation. Even though half my age, it turned out he could equal me in one aspect… he was an audience member at my first Womadelaide in 1993… when he was only seven.
His mum took him along, he remembers the Peter Gabriel set.
So there we were at almost both ends of the spectrum. My 65-year-old body at odds with itself for 3 1/2 days in a field; he in his prime and having grown up with this festival. He's attended about fifteen of them in total, but he was only attending the last two days this time round.
Who was he looking forward to seeing?, "D D Dumbo, AB Original and The Specials". A mix of old and new. So how did he rate Womadelaide after 25 years? Was he jaded, browned off, enthused?
"Well" he said, "how could you not go? If the organizers can continually create this space that's tranquil, peaceful and positive and introduce people to some great music, then it's a success!"
He's correct.
Okay, the festival is now far more crowded, it has changed, and not always for the better. But it has prevailed, it is still excellent, it does bring a vast spectrum of relatively like-minded people together in peace and harmony for nearly four days.
"I've had the most fantastic day and danced my arse off. "
– Vikki Thorn, The Waifs.
In retrospect, Womadelaide has retained most of its best aspects. And given these troubled times rivalling the rabid craziness of the Cold War (which was just ramping down when the '92 festival was launched) perhaps we need spaces like Womadelaide where some sanity still reigns more now than we ever did.
So, this was my challenge. I was 41 back in 1992. After 25 years, just how easy was it going to be for a 65-year-old with a bad neck, sore feet and occasional hip pains to survive relatively intact if they behaved like they did back in 1993: dancing, infiltrating as close as possible to the stage, drinking and consuming to relative excess… what would be the outcome?
But before we explore the 2017 festival acts , lets look deeper into the festival organisation.
Whats always been great about Womadelaide is the degree of freedom. Womadelaide is the free-est, most relaxed commercial festival around. That's not to say that it's free. Far from it, you need a lot of bikkies to attend (although kids under 12 are admitted free). But audience members have a greater degree of freedom at this festival than any other outdoor festival in the last 20 years.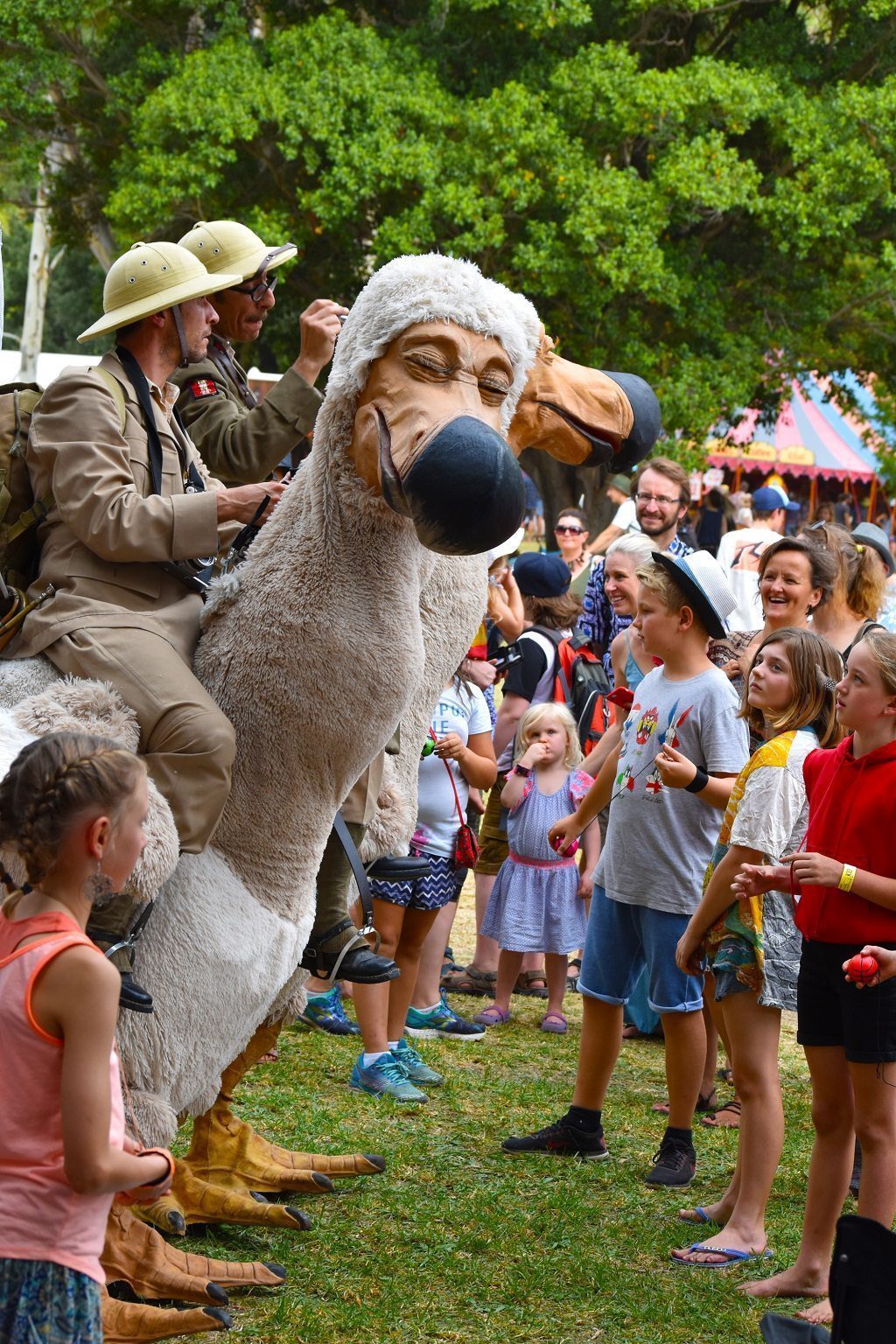 No invasive body searches like I've seen at recent concerts, no gestapo-like security, no sniffer dogs at the gate. The police are there but they keep a low profile and, just like the attendees, they seem laid back (one told me they like to pull the Womad gig as they have so little confrontation, the worst behaviour they get is some minor thefts, and those are pretty rare). In 25 years I've never heard of a fatality or overdose.
People are free to sit where they want as long as they keep within the boundaries between backstage and the arena itself, they are not shoehorned into tents where they have to grab a position which they lose if they leave. There are no designated sections where people are forced to spend enormous sums to get near the front, this is a place where egalitarianism is encouraged, exclusivity downplayed, and it's all the better for it.
This extends to a lack of separation between the artistes and the audience, it's common to see performers wandering around the arena and often coming right down front of stage to grok in the mosh pit. I kept on bumping into Nhatty Man's frizzy-haired guitar player who was watching the other acts from down front. On Monday night, during Inna Modji's set, Friday night headliner Oumou Sangare stood right next to me in the mosh pit. You don't see Axl Rose doing that.
This is Womadelaide etiquette at its best. People like my friend in the beer tent have grown up in this festival so they know how to behave.  I've only ever seen one disturbance (someone would not sit down during a seated set) and even then the combatively inclined participants were gently chastised by the fellow audience members with "Come on guys, this is Womadelaide" the connotation being -"this just doesn't happen here".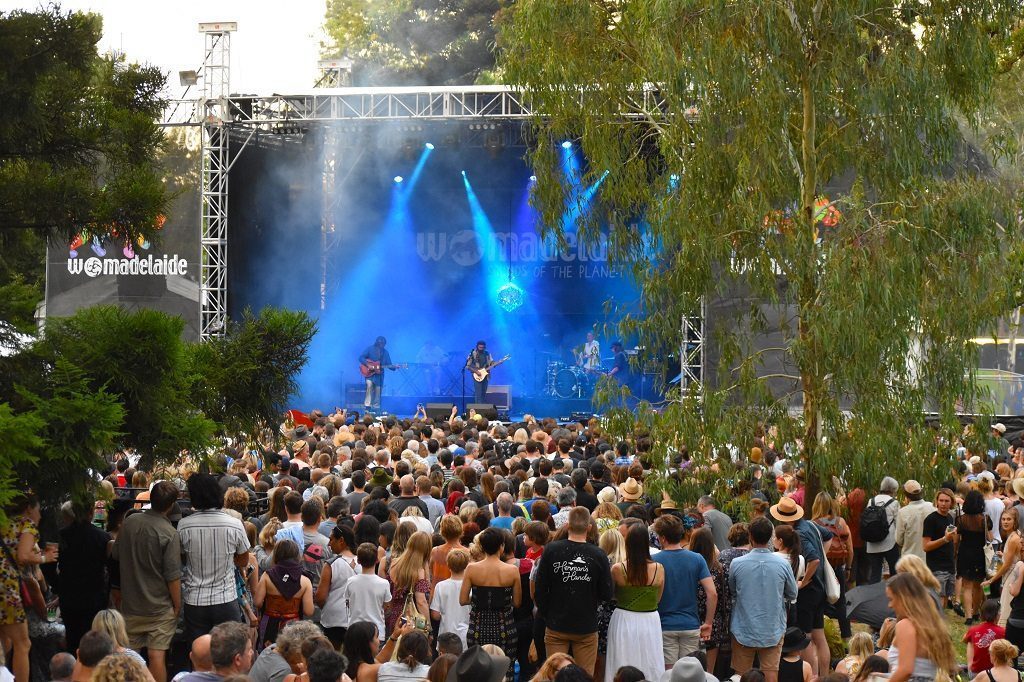 In 1993, I can remember security people very aggressively confiscating any cameras with even a hint of a long lens. Today so many people have cameras with high quality zoom lens that even though the ban is still there, it's not policed unless there's a VERY flagrant breach of protocols.
So the festival has maintained its fundamental atmosphere but some questions remain. Has it maintained its musical integrity and, given that a goodly portion of the audience is now aging, will the organizers be able to cater for this market sector in the near future? In the main, these are the people who have the money to attend three or four days. Many young people just can't afford to attend and this is likely to continue. If the older demographic dries up in the next decades and there's no influx of younger people, then it's even possible that the festival may not be viable.
There are indications that the organizers are aware of this. They have made moves to provide far more seats this time round in shady spots (at times they have been impossible to obtain when it's crowded), there's more raised and disabled seating and they have an army of stunning young volunteers who work round the clock cleaning up the ground, wiping down tables and giving advice to those who faculties may be failing them. They are also selling very light seats that are easy to truck around.
So, given all these aids are available, will they help my body to make it to the end of the weekend given that I want to continue to behave rather like a 20 year-old?
Here's hoping.
Images: Ian Fry
Trebuchet's 2017 Womadelaide archive can be read here.