The prolific painter and musician James Johnston (Trebuchet featured artist) has team up with famed photographer and music Steve Gullick to release an album of poignant beauty titled We Travel Time.
Buildng on their first meeting in 1991, music photographer Steve Gullick and James Johnston have collaborated on several projects whilst pursuing a rich variety of other creative expressions. Not least of which Gullick founding Tenebrous Liar and Johnston pursuing painting alongside his work with PJ Harvey and a tenure in Nick Cave & The Bad Seeds.
The idea of We Travel Time germinated while working together on an art show in late 2019, drawing their shared love of noise, folk, and classical the result is reminiscent of the epic sweep of The Dirty Three as well as the murkier edges of underground Country where it drifts into Musique Concrete and nods to Swans and Leonard Cohen.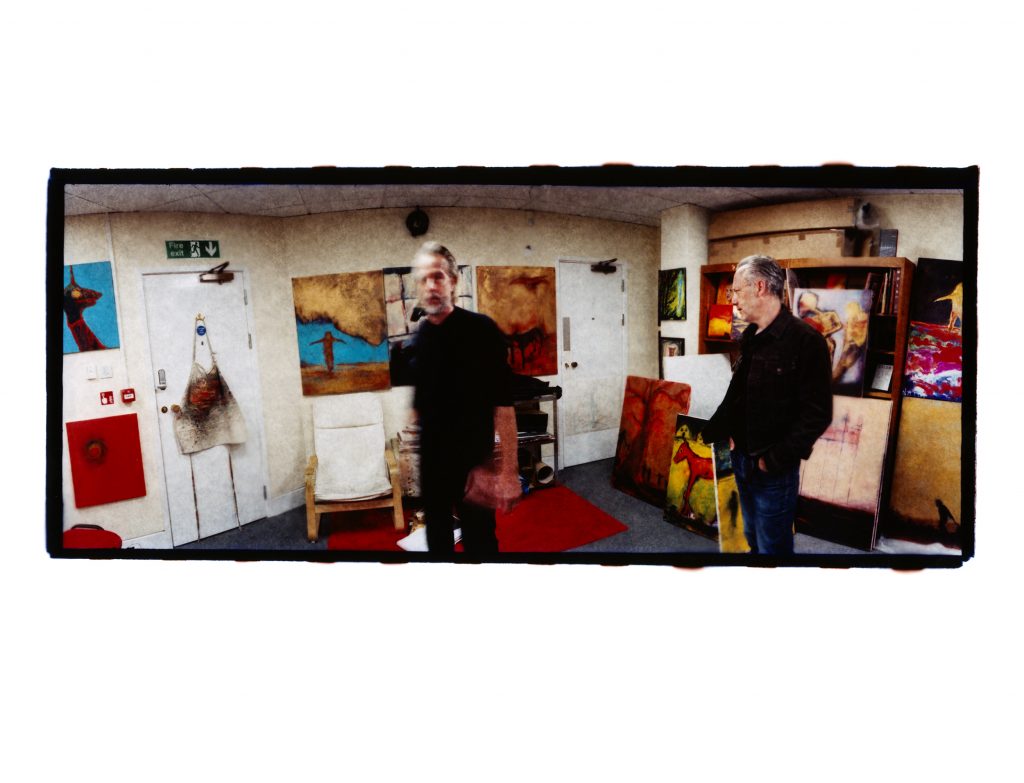 JAMES JOHNSTON:
London based musician and painter James Johnston is primarily known for his work with his own band Gallon Drunk; as a former member of Nick Cave and the Bad Seeds; and for both touring and recording with PJ Harvey, with whom his most recent work has been collaboration on theatre scores. He has also collaborated regularly with Faust, Lydia Lunch, …Bender, Barry Adamson, and worked on a number of film scores.
A prolific painter exhibiting regularly, his work has also been used on book covers, as album artwork, and featured in a variety of arts publications, with paintings in international collections – including the collection of the University of Chicago in Paris.
His is currently exhibiting at Don't Walk Walk gallery.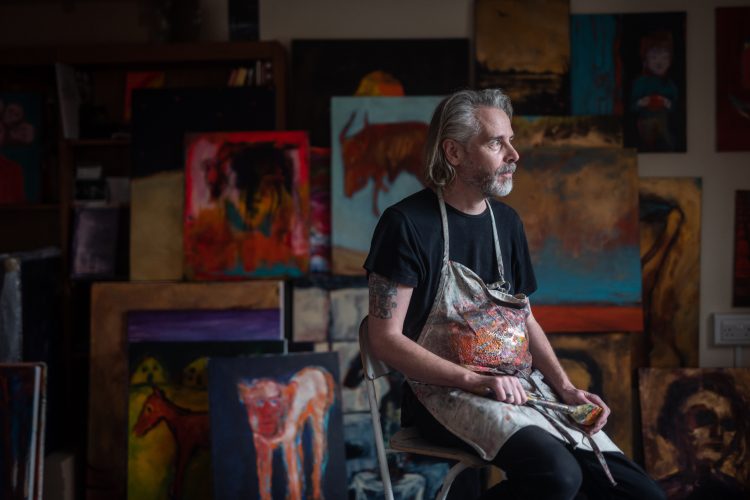 STEVE GULLICK:
Renowned photographer Steve Gullick began shooting for Sounds Magazine in 1990 and, during the decades that followed, worked his way through every major music publication, as well as working extensively with Nirvana, Prodigy, Nick Cave and the Bad Seeds and a host of artists too numerous to mention.
As a musician, following a sustained aaack on the four-track, he formed …Bender with Johnston in 2004, then went onto release music & tour under the guise of Tenebrous Liar. He has also toured as a guitar player with Mark Lanegan / Soulsavers.
All songs written, arranged and recorded by James Johnston and Steve Gullick James Johnston: Violin, voice, organ, piano, guitar, banjo, autoharp.
Steve Gullick: Voice, guitar, piano, organ, harmonica, harmonium.
WE TRAVEL TIME is released by God Unknown on 26/02/2021.
Lead image by Joe Lyn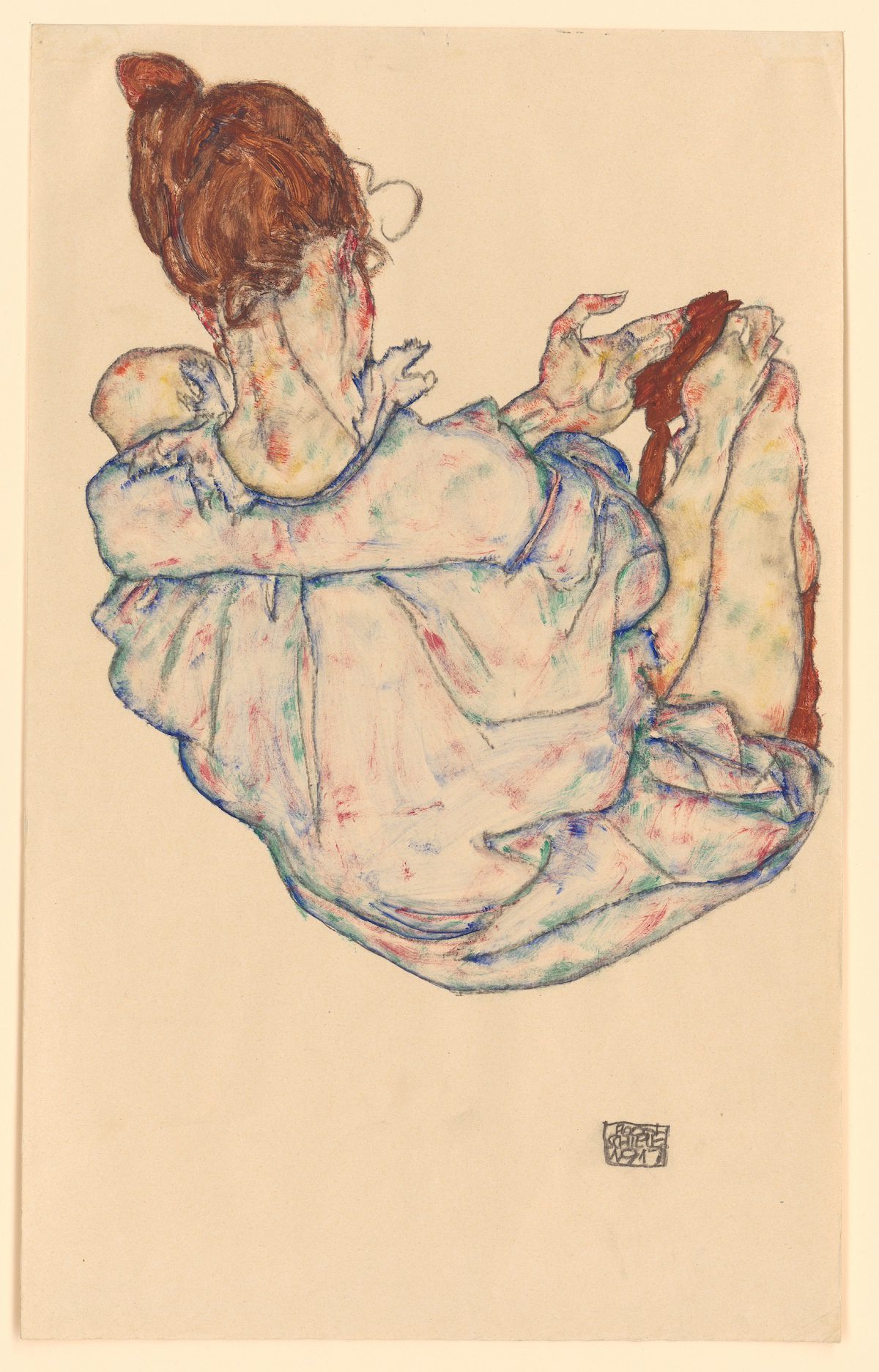 Ex-London based reader of art and culture. Specialist subjects include; media, philosophy, cultural aesthetics, contemporary art and French wine. When not searching for road-worn copies of eighteenth-century travelogues he can be found loitering in the inspirational uplands of art galleries throughout Europe.