[dropcap style="font-size:100px; color:#992211;"]Y[/dropcap]ou are in a 20′ by 20′ room.
You see a metal band. They are singing about finding a vial of holy water in an ancient, cobweb-laden mausoleum.
What do you do?
Visigoth had one song called "The Dungeon Master". Scottish power-metal heroes Gloryhammer released a concept album about an evil wizard and his army of undead unicorns. Bryan Josh of Mostly Autumn made a solo album with a narrative that included an end-of-level monster. But with song titles like "Vial of Holy Water Found in an Ancient, Cobweb-Laden Mausoleum", "Lighting the Mummy on Fire" and "Lair of the Beholder" has anyone released an album which sounds like an entire dungeon set to music?
Unearthed Elf is actually a solo project from Keith D of progressive doom metallers Arctic Sleep, largely written while he was incapacitated with a knee injury. As well as all the vocals and guitars, he plays all instruments, including the drums.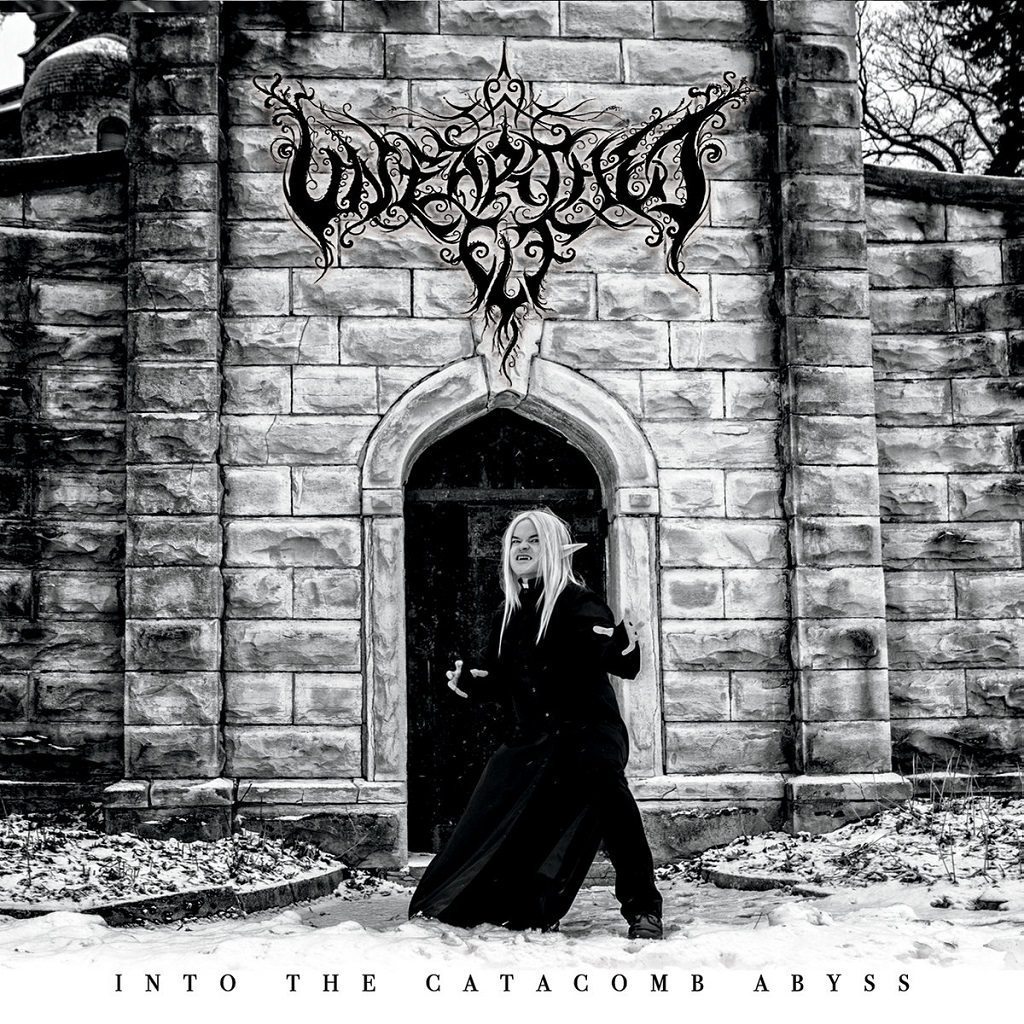 As a concept album about the aforementioned Elf, the imagery in the lyrics and song titles would be little more than a gimmick if the music wasn't up to scratch, but this is also a record with plenty to say musically.
It kicks off with the monstrous old-school metal riff of the title track, the densely layered, almost symphonic "Never See The Sun Again" and the atmospheric progressive-tinged "Eternal Night", and those first three numbers set the tone for the record. What we have is a skilful mix of the textures of melodic death metal and old-school classic metal, with a dash of modern progressive rock adding sonic variety. The record eschews death-growls in favour of clean vocals throughout, with a couple of moments of Gregorian chant thrown in for good measure. There's more than a hint of Mikael Akerfeldt about Keith D's vocals, and the resulting sound has echoes of Opeth, Paradise Lost and Amorphis. It's got a huge sound with multiple layers of guitars and vocals, and it manages to sound epic without being overblown.
Far more that just the soundtrack to a dungeon crawl, Into the Catacomb Abyss is an ambitious and impressive metal album. The album is released on October 31st, Halloween night.