Amon Tobin, the most uncompromising artist on an uncompromising record label, demands a dedicated listener. Brittle, beautiful, but always disappearing just out of easy cognition, Tobin's music is twisted, artistic, standoffish and sometimes, it must be said, a little lacking in humour.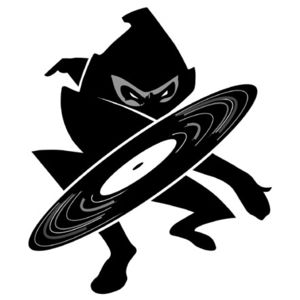 Which makes Two Fingers all the more welcome. Hooray! Tobin's dancier and more infectious alter-ego returns on October 1st with an album entitled Stunt Rhythms. Released on Big Dada, the NinjaTune sub-label dedicated to hip-hop, the album draws deeply on the genre to inspire the beats and bass vibe throughout. Or so we're told, review copied aren't available yet.
But if we have to go by a record label's description of an album, Stunt Rhythms has one of the better ones we've read this year:
'If you imagine Mantronix as a Kenworth K100 truck, Two Fingers is what happens when the truck turns into Optimus Prime.
Uncompromising, muscular and powerful, the music of Two Fingers is also full of subtle touches, humour and a supple sense of rhythm. Which, when you think about it, is just showing off.'
Tracklist
1) Stripe Rhythm
2) Snap
3) Defender Rhythm
4) Fools Rhythm
5) Magoo
6) Sweden
7) Lock86
8) 101 South
9) Razorback
10) Elmer Rhythm
11) Little Brat
12) Crunch Rhythm
13) Deep Jinx
Free download of '101 South'
The aim of art is to represent not the outward appearance of things, but their inward significance. – Aristotle