[dropcap style="font-size:100px;color:#992211;"]T[/dropcap]he British Museum has acquired 103 drawings by the renowned Japanese painter and printmaker Hokusai (1760 – 1849), which remained out of view in a French private collection for more than 70 years.
The small-scale drawings, created in 1829 for an unpublished book entitled Great Picture Book of Everything, were owned by the art nouveau jeweller Henri Vever, who died in 1943. The works were then sold at auction in Paris in 1948 and 'resurfaced' there last year according to the museum, which says that the drawings are 'thought to have been in a private collection in France in the intervening years and unknown to the wider world'.
According to the museum website, the group of ink works was sold at Piasa auction house, Paris, in June last year (the set fetched €136,500, estimate €15,000 – €20,000). The Art Fund charity helped fund the acquisition, and the purchase was also made possible through the Theresia Gerda Buch Bequest. The museum also owns an impression of Hokusai's masterpiece, The Great Wave (1831), which it bought in 2008 for £130,000.
All of the unearthed drawings can be seen on the British Museum website, allowing viewers to hone in on details — from depictions of religious, mythological, historical, and literary figures, to animals, birds and flower — with zoom technology. An exhibition of the works is also scheduled, with the date to be confirmed.
The images throw light on Hokusai's working methods, enabling curators to make connections with similar sketches housed at the Museum of Fine Arts, Boston, and the Bibliothèque Nationale in Paris. "It will be fascinating, as study of the drawings progresses, to propose groupings of related subjects and demonstrate how these relate to the wider Hokusai oeuvre," says a curator in the comment section of the dedicated website.
The reason why the drawings were never published remains unclear but this 'demonstrates that [Hokusai] was in fact entering a new burst of creativity that would soon give birth to his famous print series Thirty-Six Views of Mt Fuji (around 1831-33)', according to a museum statement. Altogether he produced 3,000 colour prints and nearly 1,000 surviving paintings.
Source: The Art Newspaper
Image: Katsushika Hokusai, Cats and hibiscus – a standoff between two cats, with hibiscus (fuyō) behind, 1829 © The Trustees of the British Museum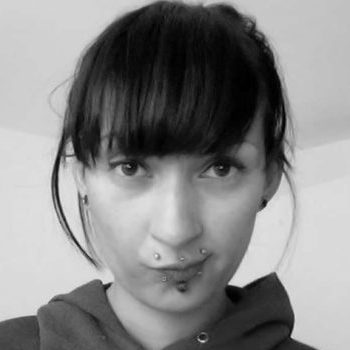 Naila Scargill is the publisher and editor of horror journal Exquisite Terror. Holding a broad editorial background, she has worked with an eclectic variety of content, ranging from film and the counterculture, to political news and finance.