Trebuchet Talks Season 3:  Gunmakers Jan 31st  2020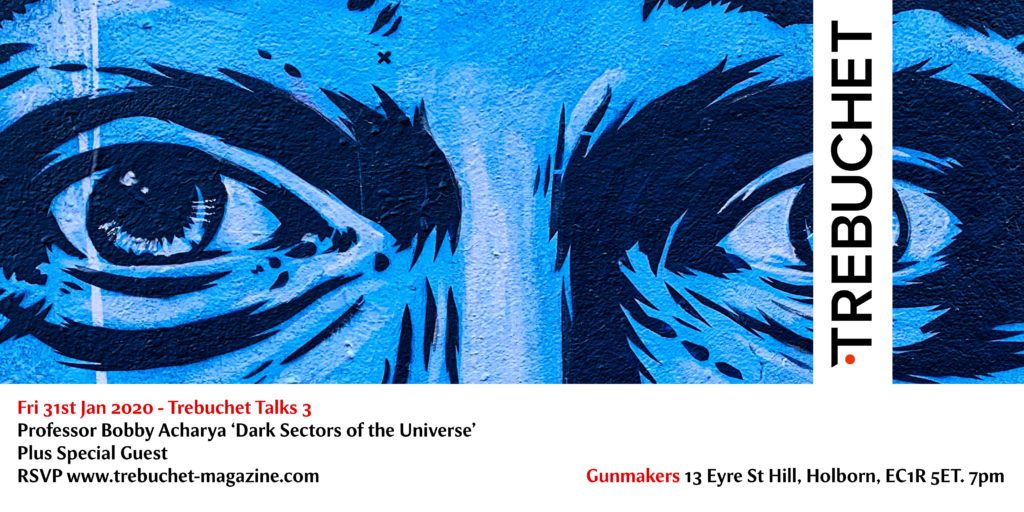 Featuring: Prof Bobby Acharya "The Dark Sectors of the Universe"
The "Light Sector" is all the luminous matter and has an extremely rich and elegant structure. Models of extra dimensions of space suggest a similar picture for the dark sectors and suggest that dark matter also has a rich structure.
Plus special guests TBC
Gunmakers, 13 Eyre St Hill, Holborn, EC1R 5ET. 7pm (doors 6pm)
FREE (but RSVP)
RSVP TICKETS (free)
This event will be photographed, recorded, filmed, and podcast please let us know if you'd rather not be featured. Join the Facebook group for updates
---
Since 2017 Trebuchet has hosted an ongoing series of events capturing art in action.
Bringing together leading artists, scientists, and activists in front of a fractious audience the aim of the Trebuchet is to increase the community of active thinkers by providing a forum for discussion.
Archives of these talks can be found as podcasts on our Trebuchet Spreaker page here. 
---
Season 2:  Laylow Nov 2019 
Trebuchet investigates Time and Space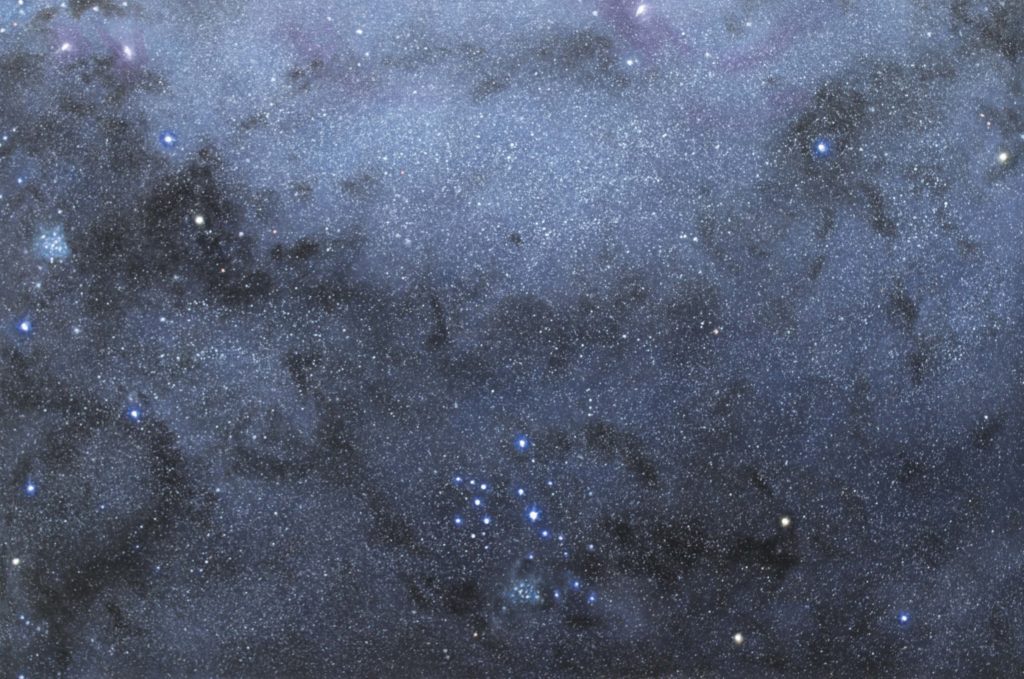 "Psychohorology" Jordan Baseman
(Royal College of Art) [Listen to Podcast]
"Painting Objects in Dynamic Space" Alex May
(IS University, Brighton) [Listen to Podcast]
"Dark Matters" Malcolm Fairbairn
(Kings College London)
Space Soundtracks by Danny De Matos (Lisbon Kid) [Listen here]
---
Season 1: The Troubadour 
---
---
---
---
Wednesday 1st November 2017
California Devils: Rock, Evil, Sex in 60's USA
Trebuchet Magazine in discussion: Musician, Director and Writer Stephen 'Snips' Parsons. [Presenter info and show notes]  [Listen to the California podcast here]