[dropcap style="font-size:100px; color:#992211;"]S[/dropcap]uperbike sensation turned rock star? Sounds like the plot to a 'made for Netflix' mini series.
This however is no internet tv show. James Toseland is a two time world superbike champion, making him one of the best British motorcycle riders in modern history, and the fact he clinched both titles with different manufacturers puts him in a special and select minority of winners. But this begs the question, aside from a mishap and wrist injury, why would someone switch the adrenaline-fuelled world of fast bikes for the stage?
The answer – perhaps music can provide the same highs as riding a motorcycle close to liftoff speed.
Toseland is no musical slouch. A grade 6 pianist and decent composer, he's often provided musical entertainment at races in the motorsport calendar, along with guest performances for the Sport Relief and Sports Personality events the BBC throw. With his musical credibility established, James T got himself a band and, in March 2013, released Renegade: a damned fine debut which spawned three sell-out tours and numerous festival appearances. Now, three years on, Crade To The Grave is on the starting blocks and waiting for the green light.
For those unfamiliar with Toseland and his music, it's straight up rock and roll. Filled with catchy melodic and memorable hooks, great riffs which pack a punch and slick leadwork, it treads the line between classic and modern rock, drawing some similarities to bands like The Answer. This is no surprise, as one of the people involved in the creation of this release (Producer Toby Jepson) has worked with said band. Accessible, radio-friendly (Classic Rock on Digital Radio heavily rotated his first album) this is an easy choice to stick on when you're doing day to say stuff but want something with a bit of a kick to it.
The opener, "Too Close To Call" has that classic rock feel with shades of Aerosmith and Guns 'N' Roses to it. Punchy delivery with some straightforward grooves and catchy vocal hooks in the chorus make for easy listening and start to draw you in. As was the case with his last album, the middle section of the song leads to the ripping guitar solo with a real bluesy feel seeping from it, topping a good rocking opener.
"Puppet On A Chain" is currently in rotation, being the lead single. It has a great ascend and descend riff to it which is highly infectious. Packing a punch with its delivery, it has some big vocal spots in the chorus with the call-and-response between Toseland and the backing vocalists. The track mixes it up as it progresses. With more impact from the bass and less guitar in parts of the second verse, it shows some tight rhythm section work and allows for some rawness to shine through the melodic and carefully constructed track. With an epic building drum roll and big vocal work joined by infectious guitars, it booms into a heavy riff section which will have you involuntarily moving in time to the track. A great formula for a single!
"Living In A Moment" is one of those tracks which should have a disclaimer saying 'turn it to 10′. Fast paced rock and roll all the way, it has a real racing feel, possibly inspired by his previous career. Rapid-fire vocal delivery which seems to effortlessly flow from Toseland's lips dances across the quick moving track and the little fills which litter the verse are mirrored by the big chord-based chorus. Good as the melodic work is, that terrific bassline underneath is where the money is!
Changing gears and slowing it down a tad, we have the obligatory ballad, which means we are treated to James' work with the keys. "Fingers Burned" is your typical rock ballad. Big sound, slow pace and plenty of dramatics courtesy of the string section backing it up, it's all about the atmosphere. With solid vocal delivery throughout and expressive work in the sublime lead guitar spots, it rings out like a trope-laden 90's rock ballad, but that's ok because this (thankfully) isn't Bon Jovi! It's dramatic, well constructed and genuinely all round great.
Thankfully, we're brought back to the high octane rock 'n' roll vibe as "Stranger Things" revs its engine. Melodic riffery and infectious raw groove fuel this nimble paced rocker and the rough-round-the-edges vocal delivery really shifts. This is also single material and it'll be a surprise if this doesn't enter airplay rotation at some point in the next few weeks.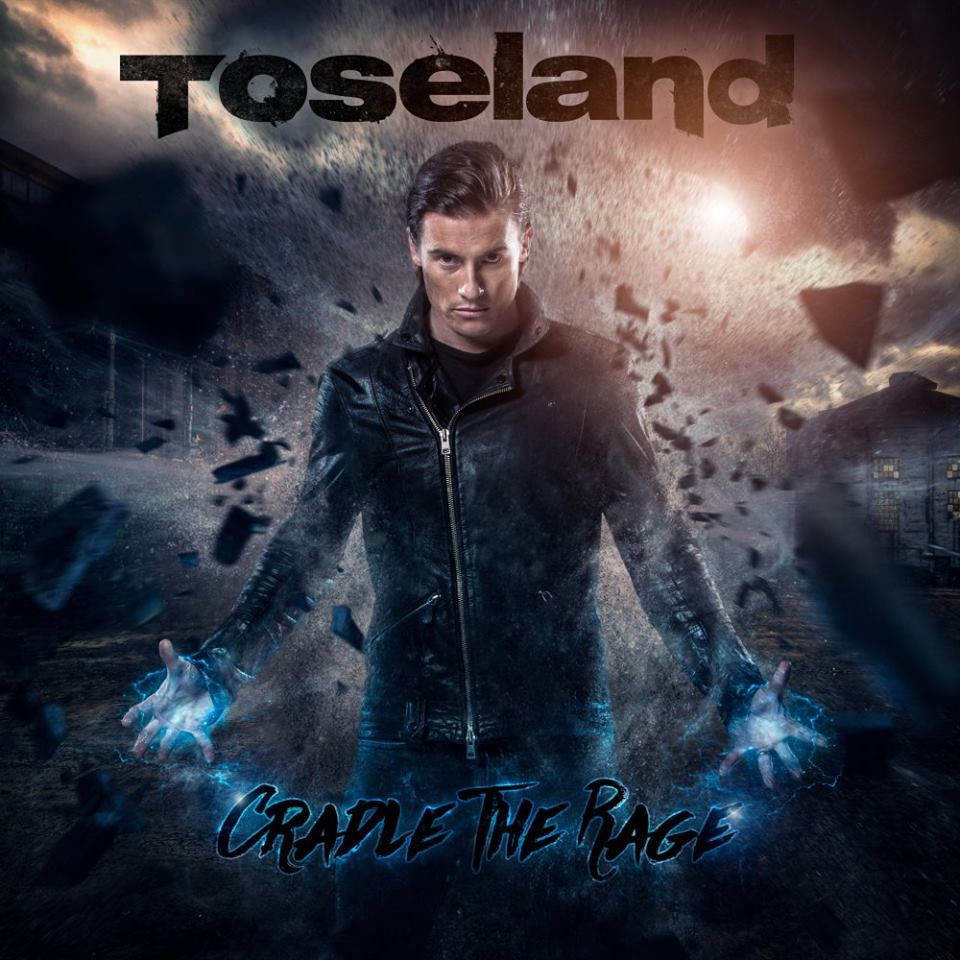 "We'll Stop At Nothing" goes back to ballad territory. With the heartstring-pulling blues vibe oozing from the lead in the intro it's got a grandiose feel to it with big chord progressions, string sections and some beautiful piano melodies joining the expressive vocals. Big choruses with massive feels, loose similarities to the Guns 'N' Roses epic, 'November Rain' and (around the two-minute mark) an epic breakdown which would not seem out of place in said G'n'R opus. This is a huge song with anthemic qualities and if it enters the band's live set, will surely be a special moment!
"Never Love Another" leads us back into the faster paced feel once again. With a building atmosphere behind the clean guitar line opening the track, you'd be forgiven for thinking this was another ballad, and maybe it could be classed as that by the initial lyrics, but as it picks up the pace in the opening verse with the lightly distorted guitar line under the melody, bringing a building feel, it erupts into a big chorus which again screams airplay rotation. With melodic vocals which are hook-laden and catchy, its guaranteed to be a sing along special. Uplifting delivery and a twisting, flair filled solo pave the way for a passionately delivered outro chorus, marking this out as a special track on the album thus far.
"Livin' A Lie" keeps the rocking pace up. Chugging feel and a thick sweet bassline drive this track forwards, providing a tight backdrop for the melodic progression of riffs in the verse. Beefing up for the chorus, with a harder approach for a brief moment, it slips back to the more controlled verse. The track has a real 80's rock feel to it, much like the Teutonic version of Led Zeppelin – kingdom come. With great riffs and an effects-laden solo straight out of the Tom Morello play book, it's an intriguing track (but rather similar to some of what has already appeared on the album).
"Waiting For The Answer" doesn't have that repetitive feel to it. Infectious hook laden riffs sink into you from the off, and the punchy rock feel is captivating, involuntarily forcing you to move to the pulse of the track. Strong vocal work, interesting riffs for some extra edge and a real flow make this track an enjoyable listen. The lead melody which mirrors the vocal line of the chorus is a great touch. The only downside is the two false finishes to the track. Whilst they do allow for some bigger impacts, they're not really needed, especially when one is shortly after the halfway point and solo. A shame, as the song started off so well.
"Nothing You Can Do About It" brings back that hard rock stomp and puts us back on track. Flowing vocals, solid bass and drums with some real attitude-laden riffs make for some great sounds in the verse, whilst the hooky descending riff in the chorus sticks in your head. It's your bread and butter rock and roll, something at which Toseland and his crew excel. With the obligatory 80's rock styled solo full of bite, the obligatory 'HEY!' feel in the outro guarantees this to be another favourite in the live setting.
This leads us into the final track of the album – the title track "Cradle The Rage". With an almost Led Zeppelin-sounding intro (think 'Whole Lotta Love'), it picks up the pace with a snappy vocal delivery and some good little fills. The shift to the chorus has some great little progressions and comes off really well, whilst the chorus adds some more volume to the track with some melodic riffs and fills but the solid bassline is the real attention grabber once again.
With some more Guns N Roses friendly lead work in the solo (which borders on Slash-esque in flair and character) it really comes alive with a pacy infectious pulse backing it up into a heavy, pounding feel for the second lead, which is more frantic. A slightly chaotic feel to the end of the track and album.
Much as with his first album, Toseland has stuck with a solid rock and roll approach, branching out where needed but keeping that very familiar and accessible sound. The approach makes it rather enjoyable listening. It's not a genre-defining record by any means, nor is it one you want to forget about. It's just straight up rock and roll, perfect for sticking on whilst you're busy doing other things. You'll find it sticking in your head and needing to listen to it over and over. The sign of a good album.
Available from March 11 2016.
(Want visuals? See also: Loitered Lens, Toseland)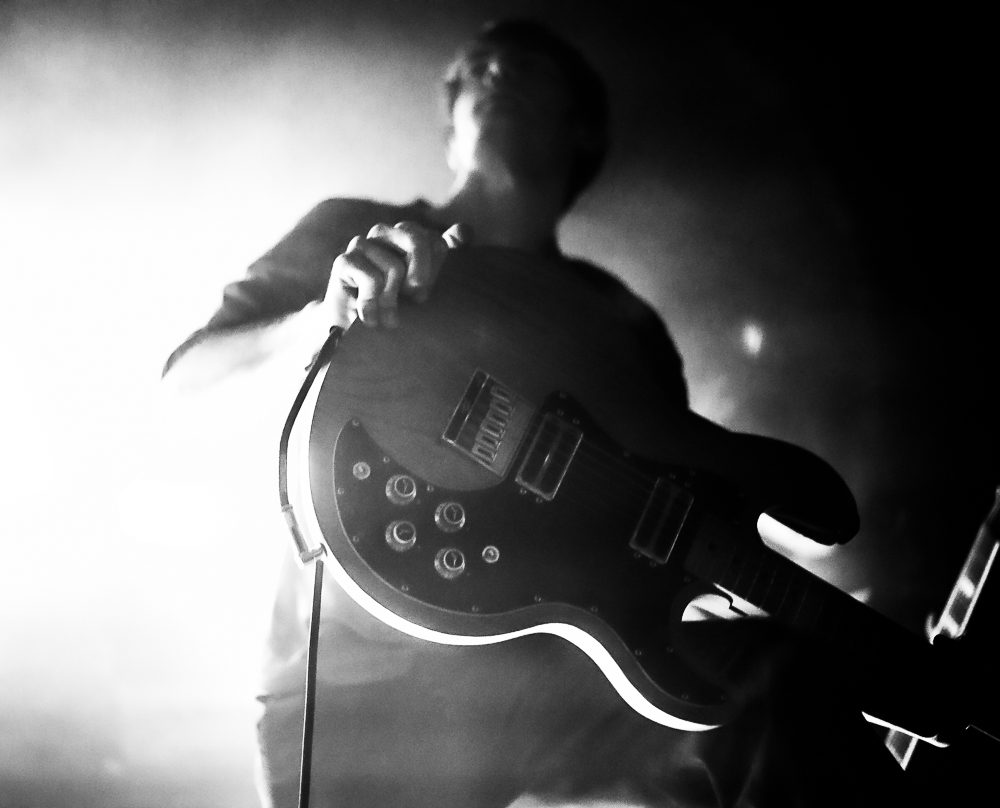 Born in the 80s, grew up with the 90s and confused by the millennial generation, I am Peter, more commonly known as Fraggle (long story, don't ask, details are a little hazy!)
With a degree in biochemistry, an ever growing guitar collection and a job handling medication, things are far different to how I expected them to have turned out, but the one thing which hasn't changed is how important music is in my life—it is one of my main passions, be it playing it, listening to it or attending it and experiencing it in the live setting (the way it is meant to be).
Blessed with a 'proper punk/metal spirit' (quote from Kailas), you will often encounter me at gigs or festivals with a beer firmly clutched in one hand and shirt in the other… Or these days, a pen and notepad too, maybe a camera if needed.