[dropcap style="font-size:100px; color:#992211;"]N[/dropcap]o Kapow this year so, after a few stiff drinks, team SWP rocked up to the London Super Comics Convention held in the arid industrial wasteland of the Excel Centre Docklands via the 'Emirates Airline' (an expensive cable car ride across the river with a lousy view).
If we had been in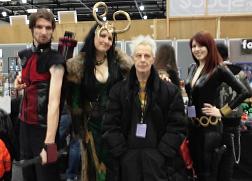 the mood for investment we could have purchased original artwork featuring an obscure Spider Man villain from the nineteen sixties for the paltry sum of 75 thousand dollars. For slightly less we could have taken our pick of first issues of  classic comic books sealed in a clear mylar slab so that they could never be read.
You might expect that the comics industry could afford to give away a few comics, badges or posters to promote new product at this type of event. If so you would be disappointed. These people may pretend to be fan-friendly but actually they just want your money.
There were a few genuine 'heritage' comic artists in attendance including Neil Adams, George Perez and Herb Trimpe who was Stan Lee's choice to replace the legendary Jack Kirby on The Hulk. I was delighted to renew my acquaintance with Herb, who had been extremely courteous towards me when I visited the Marvel offices as a young man back in 1974.
[quote]the modern comic book is a thin and bloodless read[/quote]
While the elder statesmen were treated with respect it was the new Marvel talent who patiently dealt with long lines of admirers over the two day event. I am sure they are bright people and industrious workers but the contemporary creators are so constrained by marketing and merchandising restrictions that the modern comic book is a thin and bloodless read.
Constant reboots, continuity fixes, multi-title crossovers and new improved costumes for old characters may keep the dwindling audience for the paper product interested but they are no substitute for original graphic storytelling. We declined to spend an hour or so queuing for a signed copy of Supreme Spiderman number one and instead turned our interest to the supreme exhibitionism of the fans in attendance.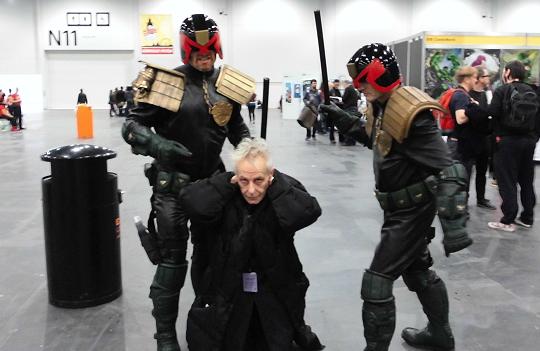 The rise of Cosplay is the one saving grace of these soulless affairs. The costumes, whether purchased or home made, are better quality, the participants are increasing in numbers and, best of all, they now share a camaraderie which leads to sidereal visions such as Rorschach from the Watchman (complete with an 'End is nigh' sign) pleasantly chatting with an overweight Wolverine.
These weekend performance artists are, by and large, friendly, charming and happy to pose for pictures or chat about the character they have chosen to emulate. The sight of She Hulks (red and green), a blue skinned Nightcrawler with a deliriously curly tail and two Mega City Judges mingling with 'ordinary people' at the Krispy Kreme donut counter brought tears of joy to our eyes.
Modern corporate comics are creatively empty franchises that have completely lost touch with the general public.
We thank God for the Fans.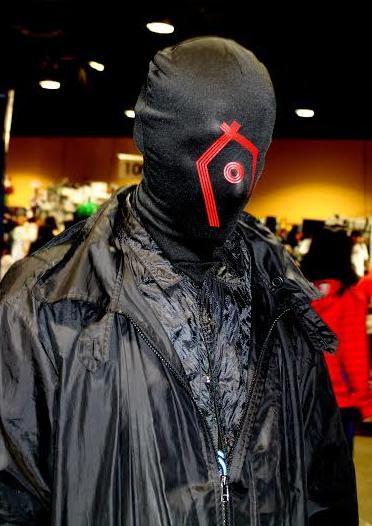 Having completed principal photography on phase one of the Sharks revival SWP is now preparing to edit the One Last Thrill feature documentary. Sharks themselves are 'dropping a big one' by releasing a double album Dark Beatles/White Temptations in April 2018.
In his spare time the author kayaks the muddy river Ouse and walks the South Downs which gently enfold his home town of Lewes.