Theatre of the Mind
Elastic Theatre and the Power of Intrusive Thoughts
Theatre director Jacek Ludwig Scarso has suffered from obsessive thoughts and compulsive behaviours all his life. No matter what he tried, from early childhood he could not shake them. When his intrusive thoughts finally started interfering with his daily life he was diagnosed with Obsessive-Compulsive Disorder (OCD). That was the moment when he took back control of his life and founded Elastic Theatre.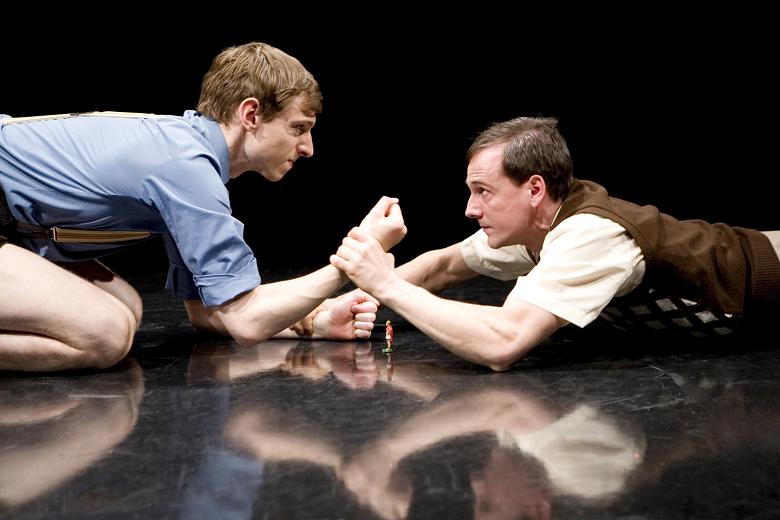 Since 2001 Jacek turned his condition into something positive and made it work for him.  For the son of a Polish mother and an Italian father, the opportunities to explore hidden cultural and religious issues are endless, as he likes to point out. So he loves to revisit well-known characters from classical literature and mythology, to expose, deconstruct and depict them wherever possible, using highly stylised theatre in combination with vocal music and contemporary dance.
Elastic Theatre's latest production is JULIUS– a multi-media work. Funded by the Wellcome Trust and Jerwood Charitable Foundation, JULIUS is a multi-screen film, in which Roman Emperor Julius Caesar triggers the protagonists' obsessions. His world of thoughts is shared with the audience. Reality and dream worlds are presented simultaneously on different screens, a technical challenge in its own right and a mesmerising experience.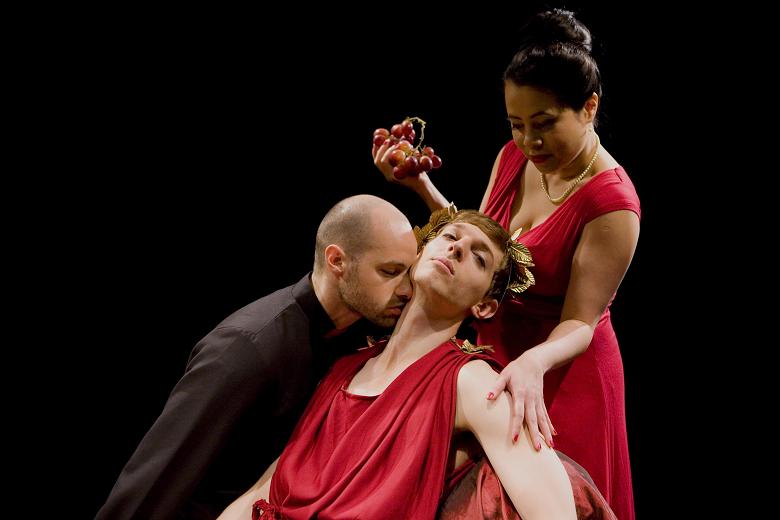 GV Art have been a supportive partner on this phase on the project. As a Gallery that specialises in cross-collaborations between art and science, it has been the perfect match for JULIUS. GV Art encouraged Scarso not just to exhibit, but also to share the psychiatric and medical research that went into the development of the piece. Vital for this kind of cross-collaborative work, GV Art organised workshops, discussions and a symposium on OCD.
[box] Recreating in the heart of Marylebone the type of courtyard one would find in little rural towns in Italy[/box]
Robert Devcic, director of GV Art, does not simply host art projects, but also engages with them creatively. For JULIUS, he set up an outdoor space in the back of the gallery involving different floors (including the roof of the gallery building) for a pop-up performance.  Recreating in the heart of Marylebone the type of courtyard one would find in little rural towns in Italy; laundry hanging above, colourful characters appearing from the windows, there have been various logistic challenges to overcome (such as the use of the roof in Chiltern Street for the character of the Priest to sing from)!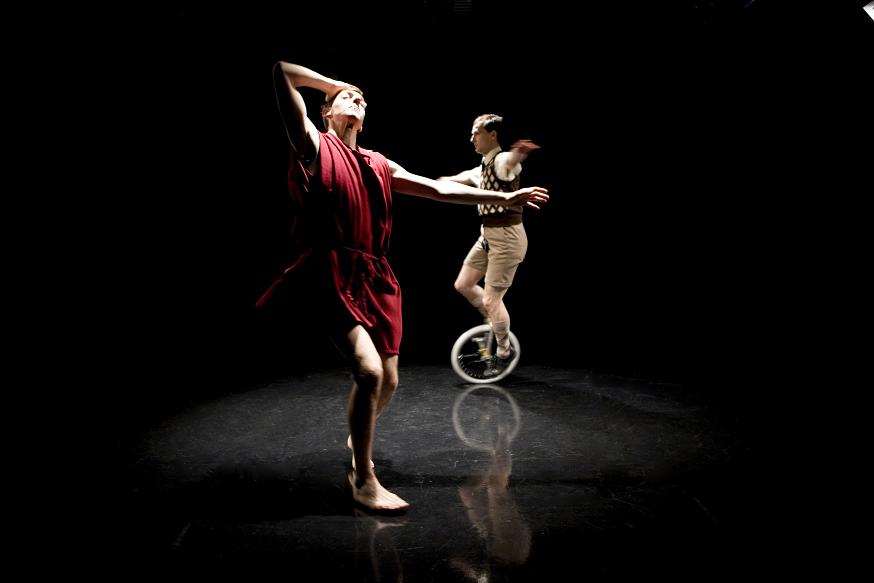 Jacek admitted afterwards: "I was secretly as mesmerised when a shower of paper pieces fell on the courtyard from the sky at the end of the performance. As we could only rehearse in daylight, I couldn't wait to see what this effect would look like at night. Acoustically, the use of different levels was an equal challenge, with our composer/musician Ivan Hussey playing the cello from the ground floor, while singers, dancers and actors would appear on the other levels of the building."
A key aspect of Elastic Theatre's ethos seems to be in the term flexible, or indeed elastic. A concept evinced by theatricalising spaces that are not originally designed for performance, or filling a space with opera, dance and theatre where it is least expected.
Performance interventions of this kind will continue to be integrated into the future development of Julius in 2013. Julius has been their most elastic project to date, and the creative possibilities seem endless!

JULIUS: Presentation Video from Elastic Theatre on Vimeo.
JULIUS is an Elastic Theatre production (www.elastictheatre.com) in collaboration with Savage Mills (www.savagemills.co.uk);
GV Art London http://www.gvart.co.uk/exhibitions_current.html
JULIUS @ GV Art, 49 Chiltern Street, Marylebone, London W1U 6LY: 23 Aug – 29 Sep 2012, Mon-Fri 11am-6pm, Sat 11am-4pm.