[dropcap style="font-size:100px; color:#992211;"]H[/dropcap]it the brakes, there is something you should do.
Get your acai-honed little arses down to the Artist Residence, Oxfordshire. As always when talking about this place, we start with 'set in the picturesque location of South Leigh, Oxfordshire'. Naturally, for it is an overtly beautiful thatched hotel, eatery, and pub. I'm here to review The Pips, but the draw to stay and drink is overwhelming.
I am, after all 24hrs+ early for the gig. Just scouting I suppose.
It's weird living down the road from the Artist Residence, it's generally a place that people visit once in a blue moon for its extravagant menu and lists of different beverages. However, it's my local, back of the net! Their scotch eggs, (quail's egg in homemade sausage meat with equally homemade breadcrumbs served runny) are a must.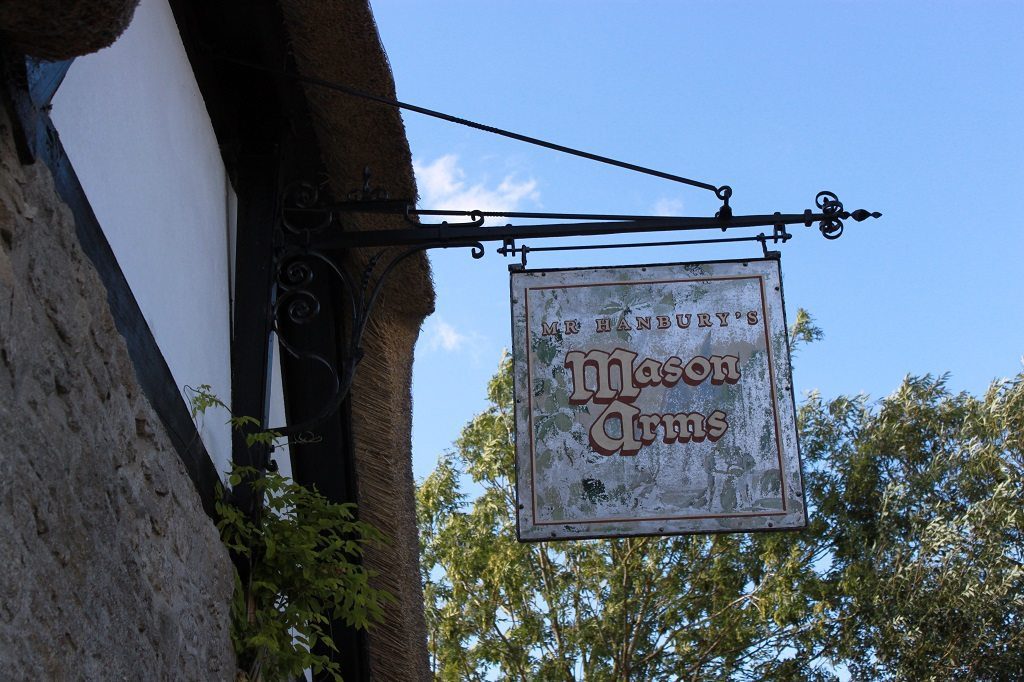 The place could be described as culture vultured: a hipster love-in that includes lots of collected artwork from around the UK. It truly should be visited if possible, a real gemstone of a place that lets you chill out in the middle of the countryside but with the quirk of a high-end arts spot that could be found in any city in the UK. The Artist Residence is a part of a group which includes three other Artist Residences (in Cornwall, London, and Brighton) and they know how their stuff.
The Artist Residence in Oxfordshire is about to start doing music for the first time tomorrow night. Good for me, and for you if you can afford the £90 starting price for a room here.
First up are a trio of girls who are to play Mr Hanbury's Mason Arms (the pub part of the Artist Residence). Having utilised the magic of the internet, as well as talking to the guy who booked them, I am dually excited and disgruntled at the same time for tomorrow night. From what I have gleaned from the crew here they are a cover band, a function band. Bah. But I also got a lead from the chat: they also have solo side projects.
I guess what I am expecting is a well performed set from a trio of ladies that come together to make ends meet. This is like any industry, it exploits the small minnows whilst the fat cats roll around making the dollar. So as I sat here trying to find something decent to say about The Pips, having listened to some of their covers, I came across Shanade.
Shanade is a part of the three piece that is The Pips and has made her own leap into the scene herself, playing the BBC Introducing Stage at Latitude last year. Scrambling around I found a very a professionally made music video, 'Gambling Man', which has its own potential, but I guess where I see Shanade making an impact is not in her lyrical ability (which needs more bite and grip) but her talent in the vocal region. Watching her perform 'Devil Get Gone' Live at the Zephr Lounge online is definitely something that entices. (FYI, Shanade has her own EP out on Lola Rose records.)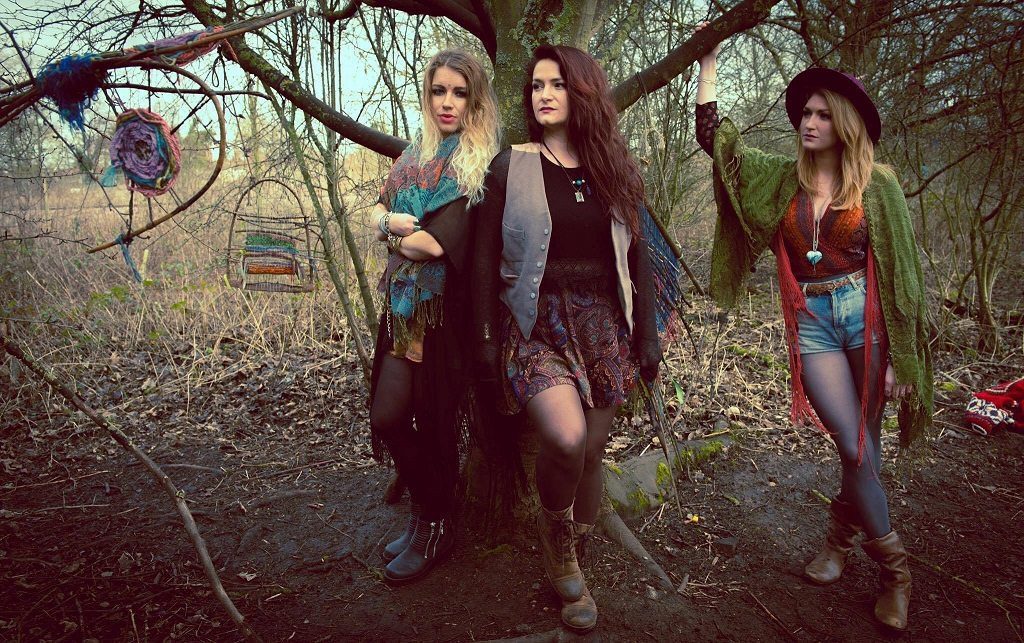 Looking into the other two that are to play tomorrow night, Cat McTigue has a certain talent for lyrics in her track 'The Score' (to be found on Soundcloud) which is a traditional down play harmony track with synthed piano, drums and background vocals. Fine talent here. Unfortunately for Rio Hellyer, there is little to be found online of hers that is well-recorded save a demo on Soundcloud called Intrigue. It fails to intrigue.
So here I am, sat in the same spot as I was yesterday looking forward to happy hour, and The Pips. This has to be the best place in West Oxfordshire for drinks at this time of the day, including atmosphere and the rest. Want a £2.50 pint in an establishment that you won't contract herpes in? I found it, and it is not Brexit-lovin' Wetherspoon's.
The Pips kick into gear and play their two part set, with covers of someone or other, pop songs from the 60s/70s/80s/90s/00s/10s – they are hitting most notes and beats. It's good if you're into this kind of thing. I suppose. These talented young individuals should be playing their own music though. It's not that the people in here aren't capable of listening to and appreciating real music instead of covers. The problem is the function gig economy, money, money, money – music serving a function that isn't a creative output: yes they were creative in the way they regurgitated others' music, but it wasn't adding to the wider music scene except for reminding us that popular music is played off three chords on a guitar.
I don't know who thinks of going to see a cover band. I can't understand the mindset, and maybe this is where I am lost on The Pips at Mr. Hanbury's Mason Arms. After all, the Artist Residence is a fully artistic and original place to be, why fill it with unoriginal music? It doesn't seem to fit the bill.
Functionalism is a brutal theory that posits that every person has a function and is necessary to make the world go round. But I challenge the function gig economy in that it is a sick exploitation of individuals' capabilities. The Pips got booked to play covers and they are more talented than this. They would have played their own music if they hadn't been booked for covers. Speaking to them afterwards, they do it for the money. They arrived, set up and left. On one hand it serves a function for them, supporting their own artistic ambitions in other arenas. But this is an Artist Residence, why cage the bird?
I can't answer that, only those who booked them to play covers can. Analysed from a very simplistic point of view, it's the Artist Residence playing safe. I could rattle on for a while about how crap listening to cover bands is (in my opinion) but I will leave that to your imagination.

NAP & Nico. is a writer, a painter, a poet, a illustrator and writer of a disabled squirrels children's storybook . An academic yet to set the world on fire, but who is holding a Zippo beneath the Zepplin carrying modern society's scene that will wonder why they hadn't heard of NAP & Nico before.