[dropcap style="font-size:100px; color:#992211;"]A[/dropcap]lthough sometimes labelled as "post-rock" (or the catch-all "alternative") the instrumental four-piece The Fierce and the Dead are happy to describe themselves as a progressive rock band.
But unlike some bands under that banner, their mission is to make music in the spirit of 70s progressive rock rather than copying the sound. Their heroes include Voivod, Hüsker Dü and The Mahavishnu Orchestra rather than Pink Floyd, Genesis or Yes. The resulting noise could be described as "A punk version of King Crimson", although that doesn't really do them justice. Over the course of several EPs, one full-length album, and some pummelling live shows they've built a reputation as a band willing to take progressive rock into interesting new places.
The new EP Magnet is their first release since 2013's Spooky Action. It starts with a bang, the big dirty riff of "Magnet In Your Face" an explosion of rock'n'roll energy which packs a lot of music into less than two minutes. It's Spooky Action on steroids. But from then on it chances tack. "Palm Trees" is slower but crushingly heavy, until the big wall of guitar gives way to a delicate middle section. "Flint" marries electronic effects and a dub-like bass riff with delicate chiming guitar. "Part 6 (The Eight Circuit)" begins with bass drones and effects-laden guitar until percussion loops appear.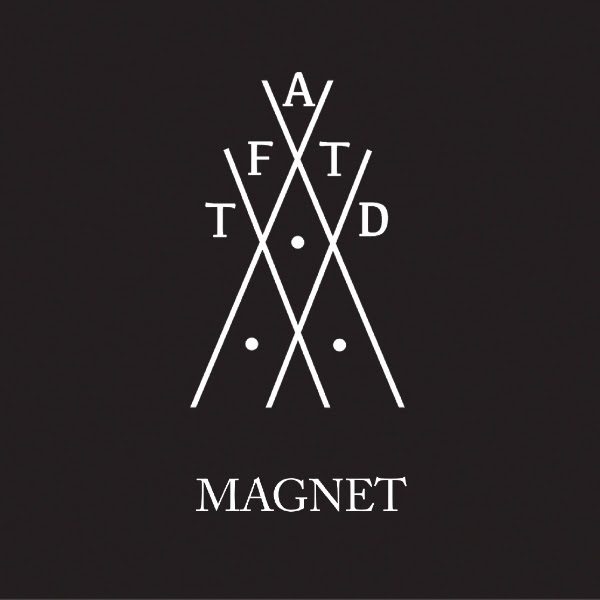 The EP ends with rehearsal recordings of two numbers from "Spooky Action", "Let's Start a Cult" and the title track; there's something of Alex Lifeson in the guitar playing on the latter at one point. There's quite a contrast between these two numbers and the newer material that precedes them.
The Fierce and The Dead are not a band to stand still and repeat themselves. If Spooky Action had something of a punky, garage-rock vibe, Magnet is darker and denser, with more of a focus on the post-rock and electronica side of their music.
Like all of their records, it has feet in many camps, defies simple categorisation, and makes a rewarding listen for anyone who wants to break out of the ruts in their listening.
The Fierce and the Dead, Magnet, available from August 14 2015 on Bad Elephant Recordings