[dropcap style="font-size:100px; color:#992211;"]S[/dropcap]o, tell me who's in the Band….
Henry (aged 20) : I shlappa da bass, Lloyd's the human metronome slash snare monster, Tom sings and Jonny plays the guitar.
Jonny (aged 20) : I play sitar
Tom (aged 22) : Not on any of the songs though… yet. That's for after we turn to Eastern philosophy to fill the void we thought outrageous monetary and artistic success would fill.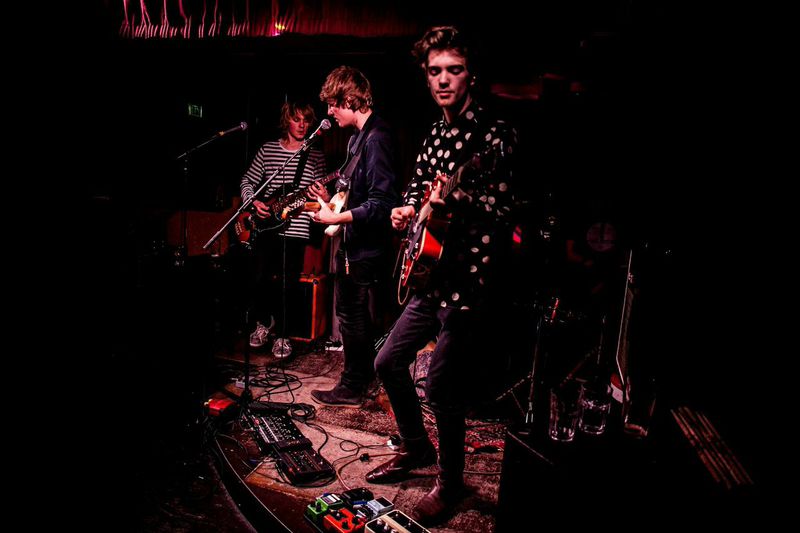 How did you guys meet?
Tom : I said Lloyd's name three times in a mirror.
Henry: Joking aside we first properly met at a house party in Guildford.
Lloyd : The first time I met Tom he was wearing nothing but a poncho. We had arranged to live together and both liked playing our instruments as loud as we could, so thought we'd make a band.
For anyone who's not heard The Hallucinations before: tell me a little about your sound.
Lloyd : We like to keep things funky….
Jonny : Personally I listen to a lot of Beach Fossils, MGMT, The War on Drugs etc., and tend to layer the dreamy hazy delayed sounds over the big fat riffs in Tom's guitar and Henry's bass
Tom : I like to think some of it sounds like Jimi Hendrix just got back from a epic voyage to space.
Henry : In the words of Nicholas Cage, I want to sound like "Bob Denvor on acid playing the accordion".
Tom : When I play guitar I want people to be like "What (the fuck) is that?"
You guys are fairly new to the gig circuit as a ba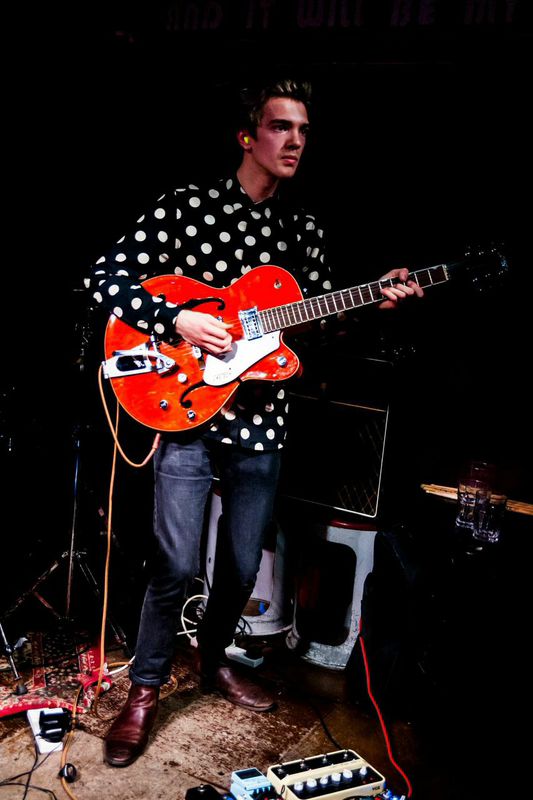 nd, how are you finding it?
Lloyd : Its tough, the escapade to destroy pop music and rid the world of Pitbull isn't an easy one. Our business card currently consists of old guitar string envelopes and borrowing a biro from the bar tender.
Tom : Nigel the Toyota is our noble steed on the quest to get rich and marry C-list models. The makeshift quality of it all, when you're first on the circuit, is a buzz. Some nights everything will sound amazing, some nights the sound man will be the wrong side of the legal limit, you'll play with bands that you can't believe are unsigned and you'll play with bands that you can't believe are allowed to roam around freely.
Lloyd : Without a muzzle at least.
Henry : Playing with Blossoms and Thieves have definitely been the highlights.
Having heard you live a few times, and listened to you on Soundcloud I would say your songs are very lyrically driven. Who writes your lyrics, and what are they "about"?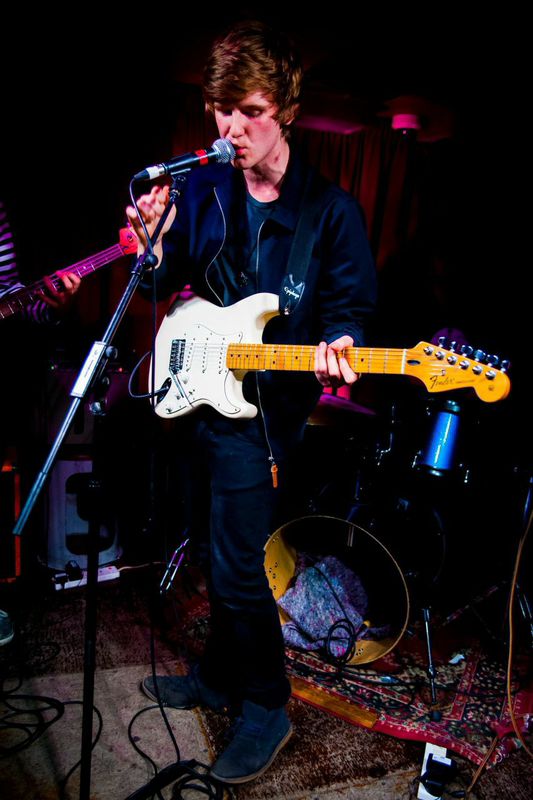 Tom : We don't wanna be one of those bands who only sings about love, you know? But I definitely indulge in those subjects. I get pretty vivid lucid dreams and night terrors, so there's never a shortage of really quite surreal and often twisted imagery to draw from. I think there's enough songs about the stars now, Coldplay have about 40.
Whats up next for The Hallucinations?
Lloyd : Two dates we are really looking forward to are playing with Thieves (april 11th – The Garage Islington) and Pale Fires ( Bury St Edmunds May 16th)
Tom: After recording, we've got some sessions with BBC Introducing coming up which should be pretty sweet, and we're working on a visual 4-track which I'm pretty excited for.
So, is there anything else you'd like to add?
Tom : LEGALIZE!
Words and pictures by Zak Macro