When is Pop not pop?
Swedish duo The Deer Tracks are an unusual proposition, blending hook-laden, high-gloss pop with glitchy folktronica and esoteric sonic constructions. Though crafting tunes that are easily accessible, they layer them with bells, buzzing synths, clicks and hums, arranging them into fractured, cut'n'paste collages.
Hailing from the rural town of Gavle, previously most notable for the annual burning of a giant effigy of a goat, they are heirs to a fine contemporary Swedish tradition of creating inventive electronic music, and certainly have many of their own ideas they wish to add. Comprising the boy-girl duo of David Lehnberg and Elin Lindfors, they teeter on the fine line between wannabe chart-crashing alternative pop and wilfully 'difficult' experimentalism, with some curious results.
'The Archer Trilogy Pt 2' is, for anyone unduly confused by the title, the second instalment of a planned three-piece suite (of songs, natch), and absolutely nothing to do with ether the radio serialisation of middle-class countryside scandal, or a disgraced Tory peer and bargain-bin thriller writer.
Part one was an EP, introducing the latest phase of the Deer Tracks' musical development, containing as it did greater melodicism and stronger rhythms than more noise/ambient-inclined predecessors, and part three looks to be of similar length. The centrepiece, however, is part 2, an album that seems to be a statement of a great many intents.
The album was recorded in a remote log cabin, which immediately brings to mind a certain Mr. Vernon, but don't be sidetracked by that particular red herring. You can be pretty sure that, in lieu of deer carcasses and acoustic guitars, their shack was crammed with hi-tech recording equipment and massed synthesisers, racking up the highest electricity bill in the forest.
absolutely nothing to do with ether the radio serialisation of middle-class countryside scandal, or a disgraced Tory peer and bargain-bin thriller writer.
The album opens auspiciously, with the track that probably best illustrates the kind of fusion experiment the Deer Tracks tend to attempt. It begins gently, little more than Elin Lindfors' breathy whisper over oscillating synths, twinkling chimes and piano. So far, so dreamy. All of a sudden, a crunchy guitar comes in, totally at odds with the melody. It skews the entire song sideways, making you wonder just what the hell is going on. The rogue guitar is joined by drums, bringing the track closer to coalescence but still sounding decidedly odd.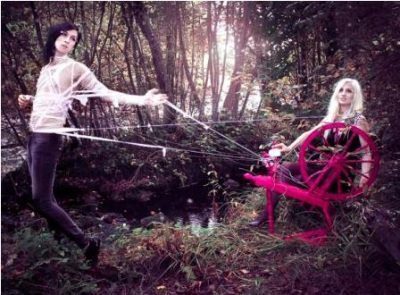 One by one the pieces come together, though, a fluttering synth here, a buzzing bassline there, until finally the soundscape is complete, exploding, fully-formed, into an epic, string-laden crescendo that is undeniably gorgeous. It's certainly an experience.
The formula is churned about again by track 2, the onomatopoeically-titled 'Fra Ro Raa/ Ro Ra Fraa', with cut-up bells re-arranged to accompany the gossamer-light two-part harmonies of Lehnberg and Lindfors. Just when you've settled in, however, synth-strings and buzzsaw bass mutate it into a pumping slice of Euro-trance, replete with nagging chorus and wonky lyrics.
Admittedly, 'The Archer' largely replicates this blueprint, sweet melodies, those ubiquitous bells and lush piano chords surging forth into a dance-pop chorus of remorseless commercial potential. There's an odd waft of cheese that drifts in on occasion during these two tracks, but there's enough infectious tunefulness to ensure that, on balance, all is forgiven.
The album, as is the Deer Tracks way, does not proceed straightforwardly in the same vein for too long, performing another volte-face into the doomy 'Dark Passenger' (always a worthwhile song title, in my humble opinion). Another quiet start, leavened by slightly broken English (Lindfors, in particular, has a lovely way of maintaining her charming Swedish pronunciation, her 's' s becoming 'sh' sounds). The swirling ambient intro is gradually given extra weight by juddering electro beats, before a storming bass enters, propelling it into the kind of string-bedecked bombast that would work perfectly as a Bond theme.
Perhaps their very best, though, is the least typical tune here. '1000 Vanda Kinder' is a delicate, Swedish-sung piano sketch, Lindfors and Lehnberg murmuring ghostly nursery rhymes over little more than a simple melody on the keys. To compare it to Sigur Ros could well seem lazy, but, given the fact that it revolves around a stunning, simple piano part, is in a language I can't understand and evokes a glacial beauty, I'll damn well do it anyway.
synth-strings and buzzsaw bass mutate it into a pumping slice of Euro-trance, replete with nagging chorus and wonky lyrics
Suddenly, we're hauled back toward the business end of their music, with potential breakthrough single 'Fa-Fire', an anthemic blast of U2 proportions, having a ball with the time-honoured quiet/loud template. Perhaps the most striking part is when both vocalists, in their sing-song, butter-wouldn't-melt voices, state 'I cannot help it, sometimes I wanna break you neck', which, given the delivery and context, is thoroughly creepy, in a good way…
Following such a peak was always going to be difficult, and, despite its insidious melody, 'Tiger' falls some way short, though its club-inclined chorus and house-y synth lines make a decent fist of it. Nice work on the electro-bass doesn't quite do enough to distract from he laboured vocal effects and paucity of ideas compared to other tracks on the album, though.
'Fall With Me' makes a return to the 'folk' end of folktronica, with what sounds like a celtic fiddle motif attempting to evoke vast clifftop vistas, but sadly landing far too close to Celine Dion territory. Oh deer… arf…
This is a great pity, really, as the album sinks to an undistinguished end rather than closing on a high. Final track 'U-turn' begins oddly, sounding as if your speakers aren't plugged in properly, before a disjointed, Bjork-y vocal turn from Linfdors spectacularly fails to wrench any vestige of a melody from the murk. Alas, a fairly disappointing finale to an otherwise interesting album.
Overall, though, the Deer Tracks have assembled a quirky, inventive and intriguing album, much of which is of superior quality. There aren't many acts out there who would dare to try taking folktronica so far from its ambient roots and attempt to shoehorn it so blatantly into the world of pop, and for this, they are worthy of commendation. It's hard to see 'The Archer Trilogy Pt 2' as the ultimate pinnacle of their musical progression, however, and their search for the perfect synthesis of experimental and accessible will no doubt continue. For now, though, this album is easily enough to garner the Deer Tracks some well-deserved attention.
The Archer Trilogy Part 2 is out now on The Control Group/ADA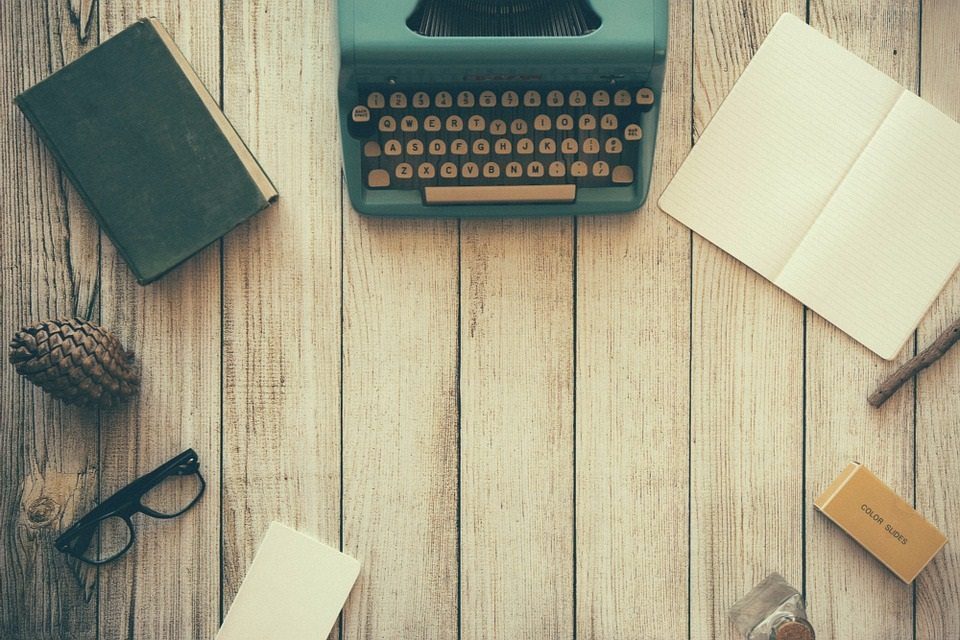 The aim of art is to represent not the outward appearance of things, but their inward significance. – Aristotle