[dropcap style="font-size:100px;color:#992211;"]D[/dropcap]uring the First World War,
 an avant-garde theatre scene was beginning to flourish in London. As part of this cultural movement, in 1915 Vernon Lee and Maxwell Armfield were inspired to write and illustrate The Ballet of Nations: A Present-Day Morality. The pair's allegoric, pacifist satirical response to WWI was only publicly recited twice and never fully realised as a theatrical production. Until now.
As part of the winter 2019 special issue of British Art Studies (BAS), coordinated by the art historian Dr. Grace Brockington, the Paul Mellon Centre's open-access journal will feature an online exhibition of her research on London's experimental theatre groups and will also host an exciting new film which re-imagines The Ballet of the Nations.
Produced by contemporary dance company Impermanence, and directed by Roseanna Anderson and Joshua Ben-Tovim, the 50-minute arthouse production incorporates original dialogue inspired by Lee's text, among intricate and stylised dance pieces. Hollywood superstar Billy Zane narrates the story, in which war is imagined as a diabolical dance choreographed by Satan and Ballet Master Death.
The original publication of The Ballet of the Nations was rooted in a culture of experimental performance that developed in Britain during the war, against the grain of mainstream theatre and often in sympathy with the wartime peace movement. Impermanence's production revives that world of movement, sound and design, using archive material, artworks, original film footage, photographs and illustrated books to develop a richly textured evocation of an artistic response to war — all of which is explored in Brockington's accompanying online exhibition.
The Ballet of the Nations project has been supported by partners, including The Paul Mellon Centre for Studies in British Art, The University of Bristol and The Unity Theatre Trust. The major sponsor is Arts Council England. For further information, visit here.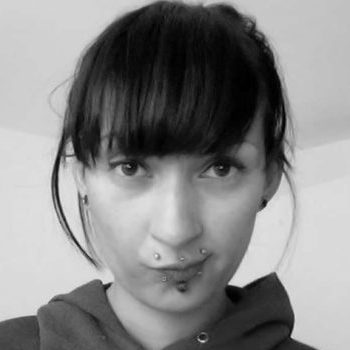 Naila Scargill is the publisher and editor of horror journal Exquisite Terror. Holding a broad editorial background, she has worked with an eclectic variety of content, ranging from film and the counterculture, to political news and finance.