In a timely initiative, coinciding with the week that celebrates International Women's Day, WaterAid and the Wimbledon Foundation have launched Carrying Life: Motherhood and Water in Malawi, a striking outdoor multimedia exhibition by award-winning British-Egyptian photographer, Laura El-Tantawy, open to the public 24/7 at More London near Tower Bridge until 14 April.
The 22-piece collection of photography and moving imagery shines a light on the stories of mothers and babies in Malawi's Ntchisi district, who were previously impacted by dirty water, poor sanitation and a lack of hygiene in health centres.
El-Tantawy's unique conceptual and emotive style highlight through a final set of 22 images the hopes and fears of women waiting at their local 'guardian shelter' to give birth. Expectant mothers, and their family members or 'guardians', wait at these shelters in the hospital premises, before going into labour and moving to the wards. However, until WaterAid's intervention, with support from the Wimbledon Foundation, many of these facilities lacked the clean water, decent toilets and good hygiene needed to give birth safely.
Given the nature of the exhibition we asked El-Tantawy how she approached the project as an assignment for WaterAid in Malawi and what were the criteria for the selection of ladies to be photographed and filmed?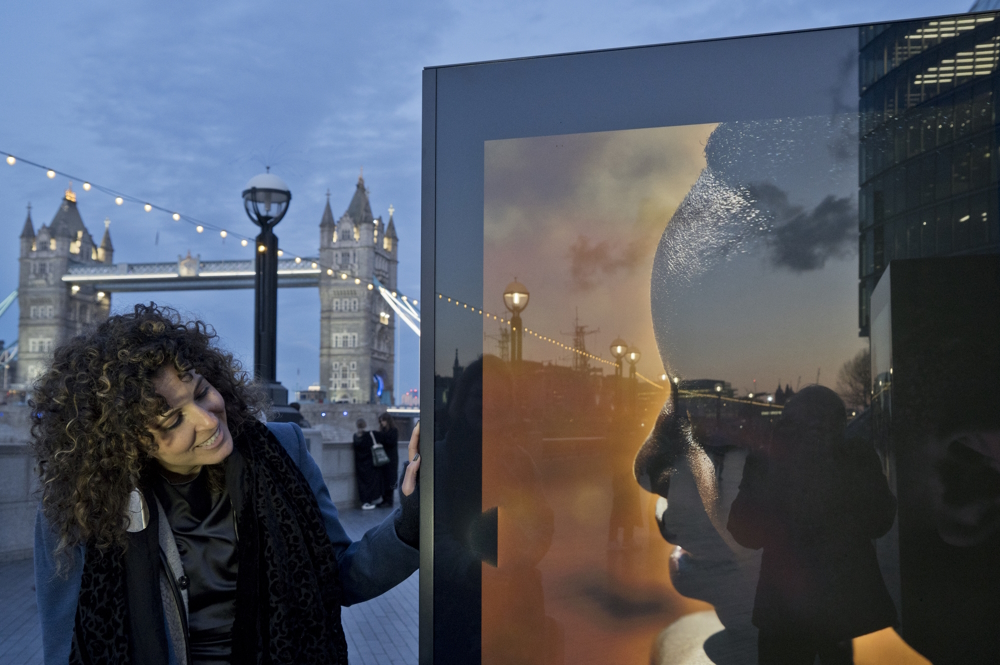 "When WaterAid approached me for this commission, they specifically wanted my visual approach to storytelling. That was reassuring from my perspective, but it came with a responsibility. I was interested in exploring the emotional relationship with water, what does it mean to wake up every day worrying about it? This was the premise of my approach.
We spent almost a year-and-a-half planning for this. Part of this was due to Covid travel restrictions that stopped us from going to Malawi in October 2021. So we ended up travelling in May 2022. There was a lot of research and planning during that year-and-a-half, primarily from the WaterAid Malawi team. We wanted to meet women who had experienced difficulties in accessing clean water in their daily lives and specifically while giving birth. We also wanted to speak to different generations of women to get a fully rounded idea of the experiences they had."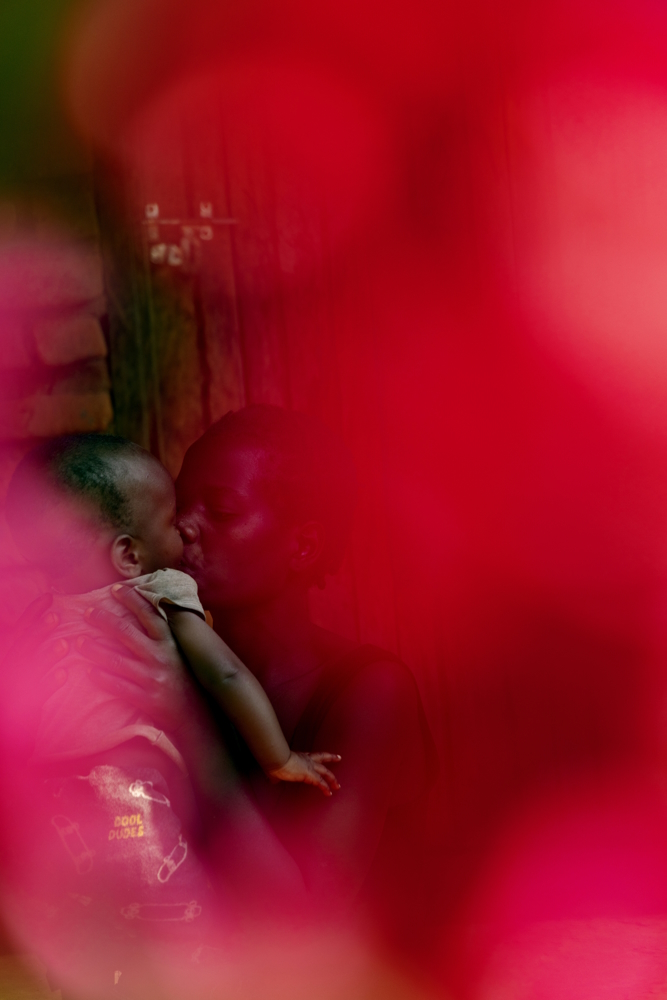 "I witnessed the women in communities around Ntchisi trying to cope without water during some of the most intense moments of their lives, as they were about to give birth. But living in communities without access to clean water is a constant stress for them…
I was struck by the strength of the women I met. They lived with the reality of a lack of clean water, yet they never complained about it. My hope is that my photographs will help people understand the anxieties experienced by communities living without these basics, and also portray their dignity in the face of these struggles."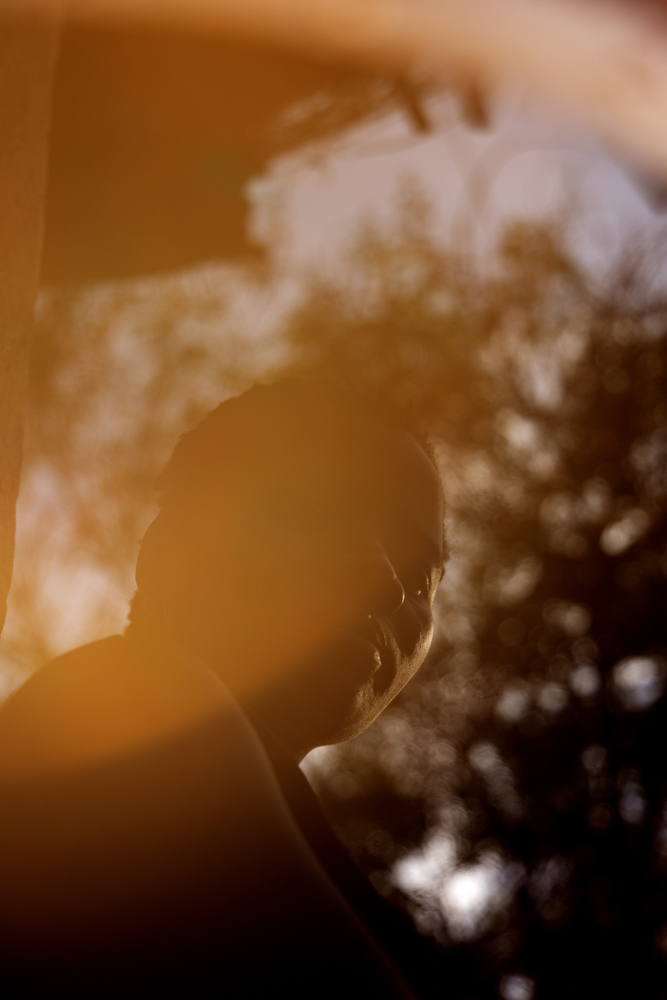 From a technical point of view her work exhibits a unique conceptual style of blurry, low exposure, saturated, semi-abstract images, even while documenting a fast flowing, violent and super edgy scenario as the Tahrir Square events ("In the Shadow of the Pyramids"). But how does this translate to slower, more meditative subjects?
"I believe the story and motion dictates the visual style. The images in "In the Shadow of the Pyramids" look and feel the way I personally felt in these moments. But the aesthetic language is something I had been developing for some years before — it just came together at that moment. I think the work I have done since has had the same spirit visually. I try to use this language with care. I don't want to use it for the sake of using it — it has to make sense with the story."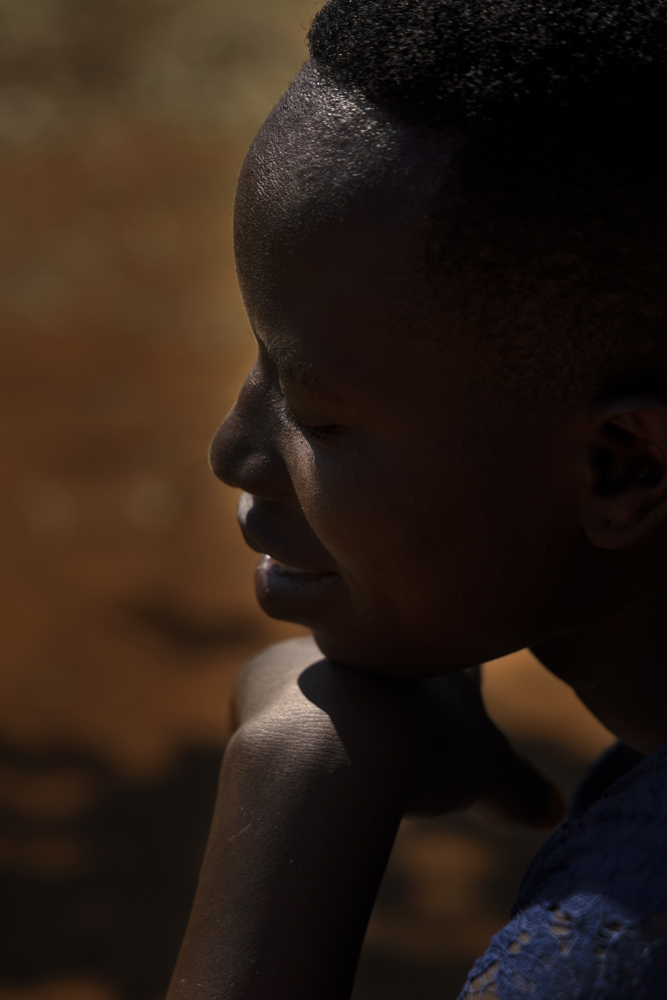 The exhibition is displayed across lightboxes and digital screens, complemented by touching captions, giving a distinctive insight into the lives of the women in their final stages of pregnancy, childbirth, and the journey into motherhood and beyond, like the examples below:
Enala, 19, lives near Kangolwa health centre and gave birth a year ago, before the centre had clean water. She describes her experience:
"My guardian had to get water from a stream so that I could bathe and clean myself after the birth. The water was dirty and not good. I could see things settling to the bottom of the bucket…I had to use the same water to drink from. We didn't have a choice."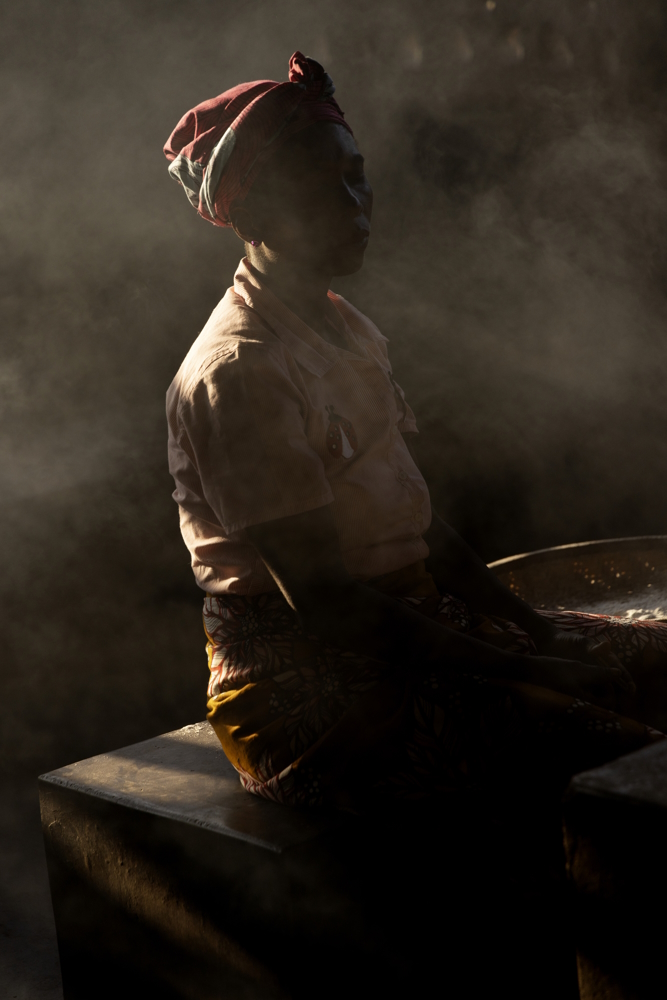 Delia has given birth 14 times, but sadly eight of her children have died, some in childhood. She describes waking up every day worrying about water. Her worry is understandable as tragically, the 56-year-old lost her 7-month-old grandson to diarrhoea.
"Water is something I wake up every day worrying about. I have so many worries, it is like I have nowhere to run to."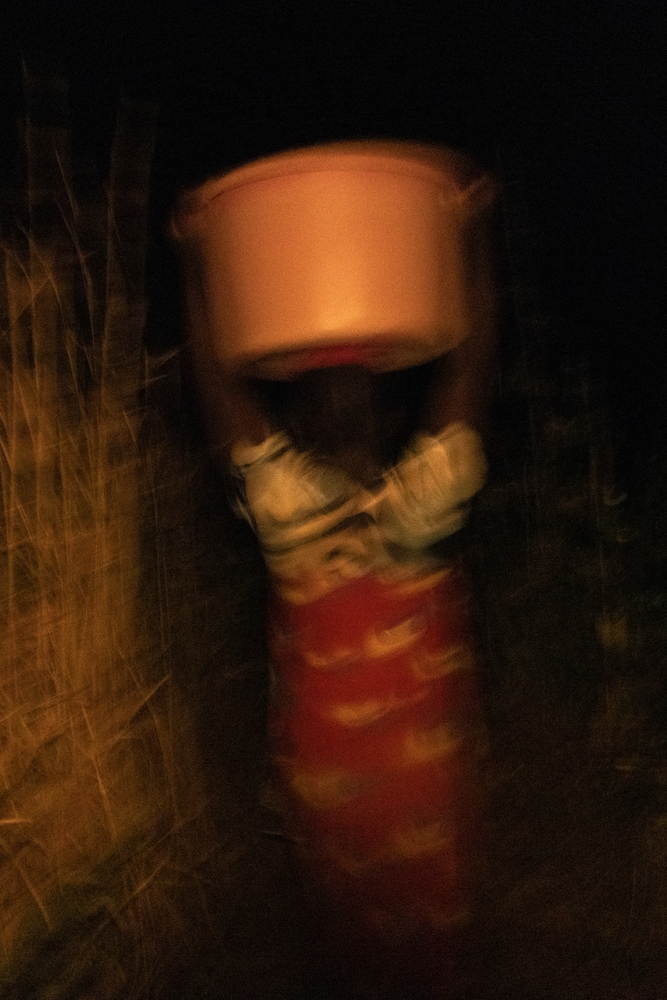 For Eliza, a young mother, who gave birth at Ntchisi district hospital before taps and toilets were installed described her experience as "the longest four days". Now conditions have improved, she says:
"I've seen the new toilets – they are good! I was visiting someone at the guardian shelter, and I thought, "wow, things have really improved here". Before I couldn't stand the sight of the toilets, women didn't have the dignity they deserved, now it's a really big improvement."
Laura Summerton, Photography Manager at WaterAid, commented:
"By bringing Laura El-Tantawy's formidable photos to the public's attention, this issue can gain the attention it deserves. The result is a deeply moving yet empowering collection that serves not only as a rallying cry for action but also as a celebration of the bond between women across the generations as they navigate this important life stage."
WaterAid has now provided these essentials in ten clinics in Ntchisi, four of which were delivered with funding from the Wimbledon Foundation, official charity of the All England Tennis Lawn Club and The Championships, supporting the installation of taps and toilets. This means that women can now give birth free from the worry of infection caused by a lack of clean water, decent toilets and good hygiene.
At the time of writing, the World Health Organization (WHO) announced that Malawi continue to experience a widespread cholera outbreak, the deadliest in the country's history. It makes the need for better sanitation and access to clean water ever more essential.
Carrying Life: Motherhood and Water in Malawi is free to the public and will be open daily at Riverside, More London, from 3 March to 14 April 2023. Supported by WaterAid and the Wimbledon Foundation
To find out more and donate: https://www.wateraid.org/uk/stories/carrying-life
To view El-Tantawy's work: https://www.lauraeltantawy.com
Photos courtesy of Laura El-Tantawy / WaterAid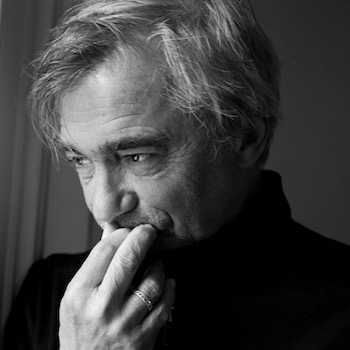 Julio Etchart is a documentary photographer, poet and artist.