[dropcap style="font-size:100px;color:#992211;"]A[/dropcap]

 major free exhibition

invites visitors to discover how artists have been inspired by scientific ideas and explore why art is crucial to understanding our scientific legacy. Providing a fresh perspective on technological and scientific change through the lens of culture, The Art of Innovation: From Enlightenment to Dark Matter places objects of scientific discovery next to the artworks they inspired or provoked.

Visitors to the exhibition will be greeted by a painting that almost single-handedly defines the scientific enlightenment, Joseph Wright of Derby's A Philosopher Giving that Lecture on an Orrery, displayed alongside the Science Museum Group's own scientific instruments and rare books from the 18th century. 

In Sociable Science, the exhibition's opening section, visitors can discover the interaction between scientific progress and social change. Hockney's Sun on the Pool, Los Angeles, 1982,  can be seen next to two early Polaroid cameras developed by Edwin Land. A stunning mauve-dyed skirt and jacket from 1862 is also on show. Visitors can explore how the quest for revolutionary dyes and fabrics impacted society, from the reaction of the arts and crafts movement to artificial pigments, illustrated by a beautiful cloth sample by CFA Voysey, to the 1951 film The Man in the White Suit, which reflected public fears around new synthetic fibres such as Nylon, an early sample of which is on display.  

How machinery has both enhanced and threatened the human body is explored in the second section, Human Machines, featuring LS Lowry's A Manufacturing Town alongside a double-dialled clock, both from the Science Museum Group Collection. Also in this section is an 1890s Singer safety bicycle, which helped usher in a new age of social mobility, displayed alongside Umberto Boccioni's Dynamism of a Cyclist, a loan from the Estorick Collection, which help explore how the Futurist movement responded to this technology. 

The third section, Troubled Horizons, examines how both art and science have been used to appreciate, study and transform the landscape around us. Turner's Rain, Steam, and Speed – The Great Western Railway demonstrates modernity and the transformation of life in Britain that the railways would bring. Visitors will also see a monumental painting by James Nasmyth of the Moon, which is on public display for the first time since the Great Exhibition of 1851 where it attracted the attention of Prince Albert and Queen Victoria. Nasmyth used artistic tools and new techniques to create groundbreaking images that changed how scientists saw the Moon but also raised questions about truth in science and art.

The final section, Meaningful Matter, looks at how both artists and scientists have sought to better understand and study the natural world and explores the tools used to capture the unseen. Visitors can study the lesser-known work of photographic pioneer Anna Atkins. Atkins hand-made cyanotype photograms of algae, self-publishing the first photographically illustrated book, British Algae: Cyanotype Impressions, in 1843. Anna's book, once owned by photographer William Henry Fox Talbot, can be seen in the exhibition alongside Talbot's own photographic studies of botany. This section also features ethereal sketches of clouds, made in the early 1800s by Luke Howard, who was the first to scientifically classify and name the clouds. These works of art and science sit alongside John Constable's Study of sky and trees, likely painted as part of his 'skying' expeditions on Hampstead Heath. 

The exhibition ends with the science of Einstein's general theory of relativity and the art it inspired. Visitors can see a gyroscope from Gravity Probe B, an experiment staged in space to precisely test Einstein's theory in 2004–5. On the wall are three photographs taken by Cornelia Parker when artist in residence at the Science Museum in 1999. Called Einstein's Abstracts, these show highly magnified chalk letters written by Einstein on a blackboard in 1931. Seen up close, the dusty chalk grains and black background resemble photographs of space and were fundamental for Parker in understanding Einstein's complex science. 

The Art of Innovation: From Enlightenment to Dark Matter runs at the Science Museum from 25 September 2019 – 26 January 2020. Free tickets can be booked here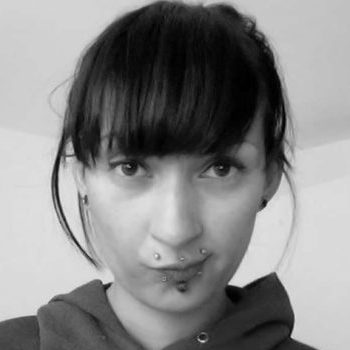 Naila Scargill is the publisher and editor of horror journal Exquisite Terror. Holding a broad editorial background, she has worked with an eclectic variety of content, ranging from film and the counterculture, to political news and finance.