[dropcap style="font-size:100px;color:#992211;"]B
[/dropcap]
ased on the NJ Crisp stage play of the same title, That Good Night stars the late John Hurt in what came to be his final leading role. A slightly disappointing swansong, it is nevertheless poignant for the parallel with his life; Hurt, a prolific and brilliant actor, battled his own terminal disease, while his character is a celebrated writer facing his own death, working on what he knows is his last project.
Naturally, named after the famous Dylan Thomas poem, the story's central theme is the facing of one's mortality. Ralph, a cantankerous old devil, will most certainly not be going gently into that good night, however, nor will he fight death; rather, he will cheat it. Accustomed to getting his own way and waving away problems with his cheque book, he contacts the Society, a mysterious group who seemingly provide discreet euthanasia services.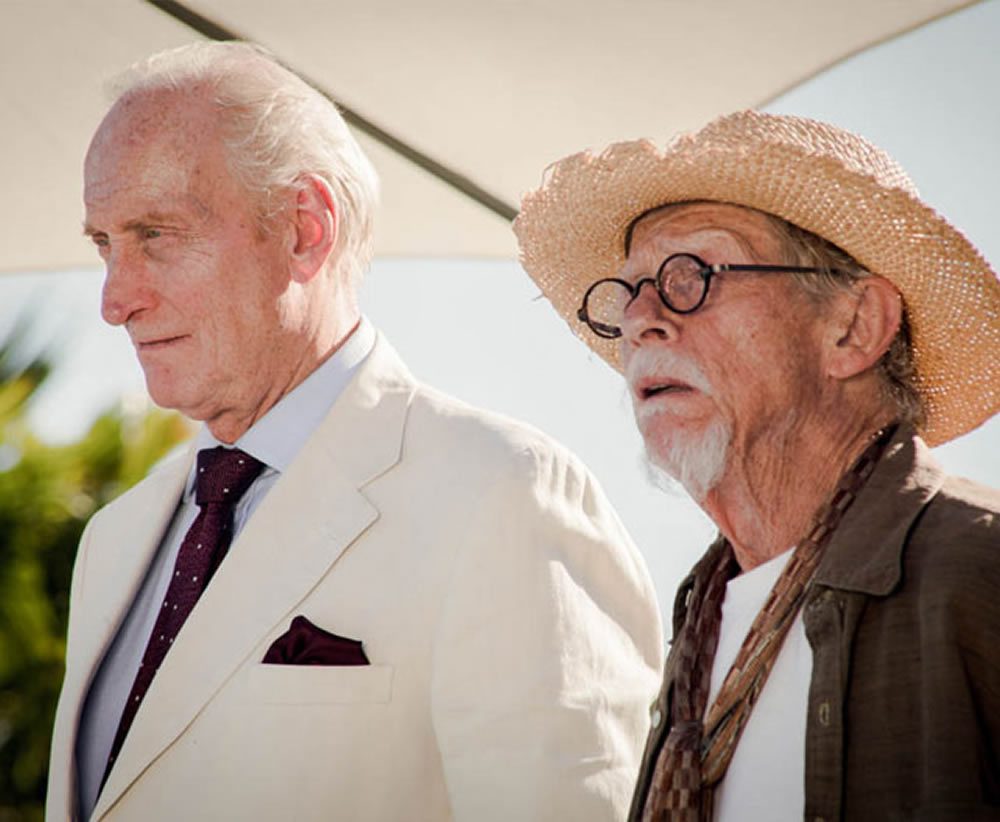 Ralph is a difficult character to get alongside. He makes no secret of not having wanted the son with whom he now wishes to make amends, which is more about tying up loose ends than anything. And, while playful and sprightly, he is capable of a gleeful nastiness that is instantly projected onto his son's partner, an unexpected and therefore unwelcome guest—Ralph must be in control at all times. In the hands of a lesser actor, the character would cross the line away from an audience's sympathies, but Hurt injects a very subtle vulnerability and twinkle to the eye. When Ralph's presumed death fails to pass, he becomes more amenable to change, with a fresh lease for life. Essentially a character change, this is a difficult line to convincingly traverse, and Hurt of course smoothly transitions. It's a magic performance to watch and singlehandedly elevates what is a competent but far from outstanding film. Complementing him is Charles Dance, the enigmatic representative of the Society, who may or may not be Death himself. The two share a wonderful rapport and indeed one can't help but wish That Good Night had been a two-hander.
You'll notice that I have made little reference to the film as a whole. As is often the case with adaptations, the screenplay is underdeveloped and the supporting characters are underwritten, while a cloying and intrusive soundtrack was a bizarre choice. Recommended for Hurt and Dance alone.
That Good Night opens on 11 May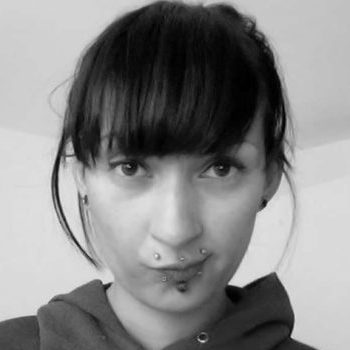 Naila Scargill is the publisher and editor of horror journal Exquisite Terror. Holding a broad editorial background, she has worked with an eclectic variety of content, ranging from film and the counterculture, to political news and finance.