Embracing the move to home-office working with more style than anything else we've seen so far, winner of 100% Design's Cool Wall 2011 competition, Tetra Shed won't be available at your local B&Q. Well, not yet anyway.
Modular, a bit sci-fi, capable of interconnecting with additional units to create a huge angular mutant garden-office complex that threatens to overshadow and engulf your actual house, it's damned clever.
Clean, functional and cleverly designed. We like.
From the press release:
---
Clusters of upto 6 modules have primarily been designed as additional work, rest and play space for homes. Larger tessellations can be used for a range of applications such as classrooms, exhibition space, corporate events, tourism & leisure facilities and retail space. Designed to exceed the building regulations, tetra shed® is suitable for permanent year-round use.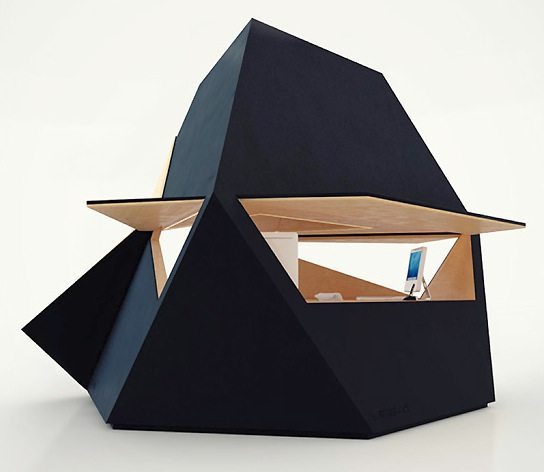 tetra shed® is available externally finished in any RAL colour (www.ralcolor.com) or clad in either copper, zinc, corten steel or marine plywood and internally lined in either birch faced plywood or plasterboard.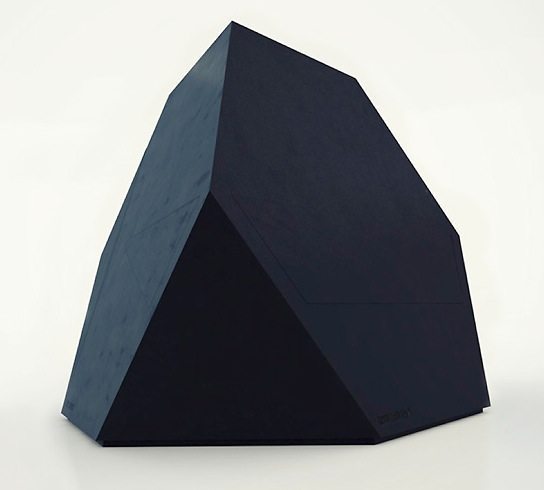 The aim of art is to represent not the outward appearance of things, but their inward significance. – Aristotle