[dropcap style="font-size:100px;color:#992211;"]A[/dropcap]rtist Stanley Spencer is in the news for all the wrong reasons, as a premier British artist who served in the first world war and recorded his experiences he is an invaluable asset in our collective cultural heritage. This makes it all the more shameful when work by such an artist is stolen as Spencer's was in 2012,
"Det Con Sophie Hayes, of the Metropolitan Police's art and antiques unit, said: "The circumstances of its recovery underline the links between cultural heritage crime and wider criminality." BBC News
Recently turning up unsold under a criminals bed! You might legitimately ask why thieves would take the risk to steal the work if they had no means to profit from it? Perhaps they are just selfish art-lovers.
Spencer's work above (the stolen 'Cookham From Englefield') is one example of a long and varied career painted in 1932 long after his formative time in the war. In 1916, the 24-year-old Spencer volunteered for service with the RAMC in Macedonia, and served with the 68th Field Ambulance unit,
"Some of his letters have little sketches, including one of himself telling his sister not to send any more clothes: "I am very well off for clothes. This is me with all my clothes on," Dalya Alberge, 2016
Spencer later volunteered to be transferred to the Berkshire Regiment. Spencer had survived the horror of the Great War but the experience had greatly impacted his attitude and life which can be seen in his work. Like the war poetry which came out of Britain which was moral, reflective and full of grief the feeling in painting was similar, below Spencer imagines the dead friends he left behind waking up in the next world wondering where they are its a redemptive and healing image.
"He stuck to his army duties diligently, despite a disregard for authority, as revealed in a 1917 letter from Salonika in which he wrote: "Just to spite anything that would cause me to rot away out here, I defy the blight and bloody, empty, gutless opaqueness that would possess me. I am a thousand times more determined to do something … greater than anything I have done before when I get home," Dalya Alberge, 2016
The recovery of the work is a benefit to the collective or common good and while the inflated prices (estimated 1 million) would have bemused Spenser the regard his work is held in he would have, of course, approved.
______________________________________________
A stolen painting by Sir Stanley Spencer, one of Britain's most important – and eccentric – 20th Century artists, has been returned to its owners after it was found under a drug dealer's bed…Cookham From Englefield was valued at £1 million and on loan to the Stanley Spencer Gallery in Cookham, Berkshire, in 2012 when thieves broke in and removed the 1948 oil on canvas work…In 2017, police raided a West London drug dealer's home and found the painting stashed in a bedroom along with £450,000 worth of cocaine and ecstasy. Graphic designer Susan Elsden had lent the piece – commissioned by her grandfather, a friend of Spencer, below – to the gallery in the 1990s. The family were later compensated under the Government Indemnity Scheme, run by the Department for Digital Culture, Media and Sport, which offers galleries an alternative to costly insurance, and the case is the first where owners have repaid their settlement to recover an artwork.  
Phoebe Southworth read the full article here.
______________________________________________
Header Image: 'Making Columns for the Tower of Babel' Stanley Spencer (1933)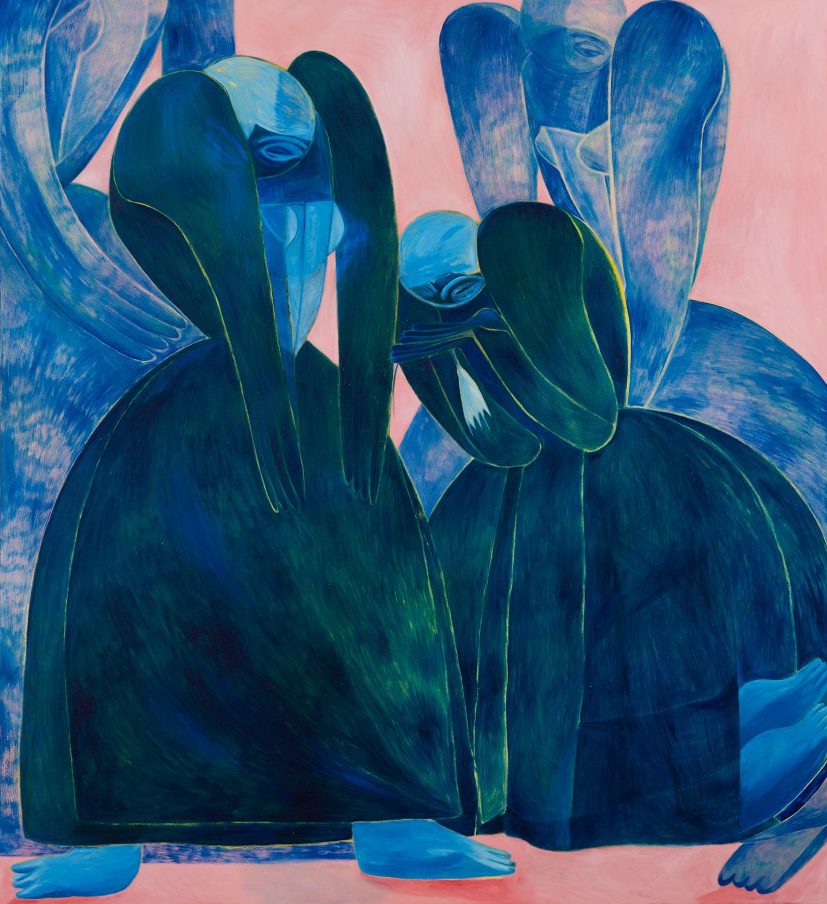 Some of the news that we find inspiring, diverting, wrong or so very right.