[dropcap style="font-size:100px; color:#992211;"]S[/dropcap]ome may remember Praying Mantis from the New Wave of British Heavy Metal in the early 1980s.
Led by the Troy brothers, Chris and Tino, they never managed the success of the likes of Iron Maiden or Saxon, and like many of their peers they faded away after a couple of years.
But that wasn't the end of the story. A decade later they were to reform, and aside from a hiatus in the mid-noughties have been touring and recording ever since. In their original incarnation they were a quartet with Chris Troy handling the lead vocals himself, but he's long stepped back to focus on lead guitar. The band is now a five-piece with John Cuijpers as the newest in a long line of lead vocalists, and Legacy is their tenth album.
Today's Praying Mantis play polished twin-guitar hard rock, more AOR than metal. It's a long way from NWOBHM, although they were always on the more melodic side of things from the beginning. It kicks off with the Uriah Heep-like opener "Fight For Your Honour". Songs like "The One" and "All I See" recall the hard rock side of Journey; the solo on the latter is very Neil Schon. "Believable" is a highlight with its a huge anthemic chorus, while "Eyes of a Child" and "Better Man" are heavier and darker. But this album is remarkable in its consistency, there is no filler and every track has something to like about it. Just occasionally it skirts on the edge of cheese, but most of the time this is a classy piece of work.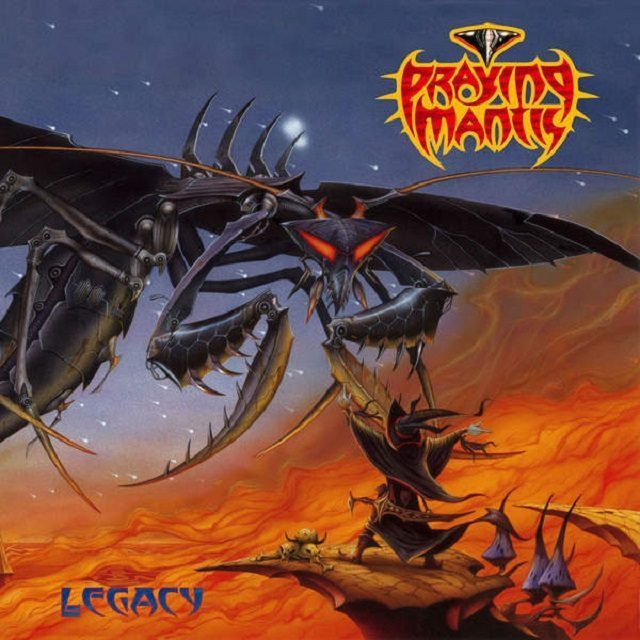 Even if nothing they on this record is particularly original, they've very good at what they do, and songcraft, performance and production is superb (polished just enough to shine but without taking off the raw edge). John Cuijpers has a great hard rock voice, and the other new member, drummer Hans in't Zandt, also makes his mark with his propulsive drumming.
It's a rather different Praying Mantis from the failed metal band of the early 1980s, but it's actually a far better one.