[dropcap style="font-size:100px; color:#992211;"]I[/dropcap]n the 1771 German novel Geschichte des Fräuleins von Sternheim by Sophie von La Roche, a high-minded character complains about the newly-introduced waltz among aristocrats thus:
"But when he put his arm around her, pressed her to his breast, cavorted with her in the shameless, indecent whirling-dance of the Germans and engaged in a familiarity that broke all the bounds of good breeding—then my silent misery turned into burning rage."
The 12 Bar (Blues and Rock) Club, nestled grottily in the gusset of London's Denmark Street seems an unlikely setting to meet one of the UK's electronic godfathers – Adamski, née Adam Sky (or even Adam Tinley)…
But then looking back through the years; past exploitative film cash ins, bitterly under-designed coffee table reminiscences, and the cultural strip mining of dance music by corporate oppression, it feels right to meet somewhere musically clandestine.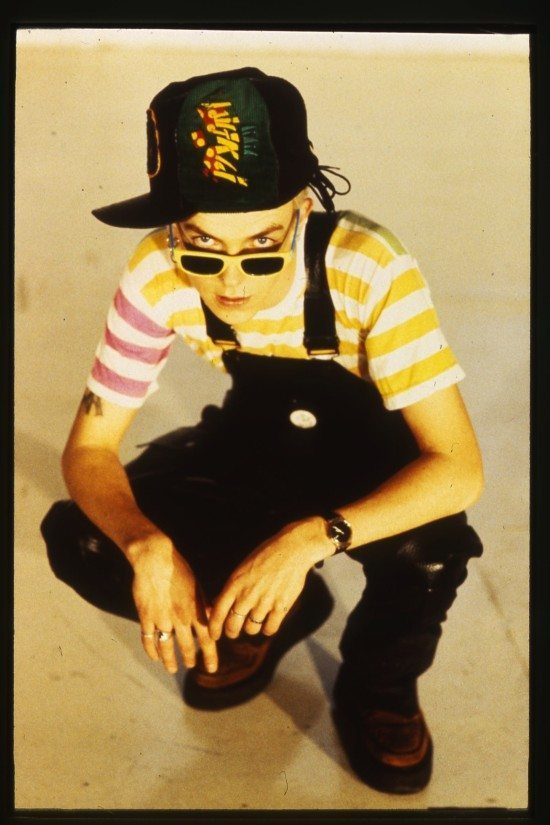 Adamski is famous of giving house music one of it's first big hits, launching the career of Seal, and being a face that parents could fret over as their teenager daughters took to the night dressed as neon yoga instructors with flexible intentions.
Dance music as a concept wasn't new when it was young, but it took its tools to the amateur cause of youth – to have a bucketload of fun and get laid – and did it with pharmaceutical precision. Adamski's PR tells us that he wants to reinvent waltz, not with any pretensions of 'starting' something, but with a sense of 'trying' something. Certainly, a shifting importance that comes with age and understanding.
It's 4pm, 2012, and Adamski looks contemporary and content. His tatts are in good shape (on many levels), he don't sag, and he's dressed in some sort of pop-art baseball jersey. In the background a band is testing a snare. In what is really a hallowed bastion to guitar music, the famous keyboardist is calm, he's relaxed, unpretentious. Punk even. With a printed sheet full of facts Trebuchet asks him about his latest Adam Sky project Neo-Waltz.
---
Adamski: Actually I've reverted back to Adamski (from Adam Sky), all of my friendly advisors have told me that it's a brand and the way of the day. Even though I've been Adam Sky for a decade… though a bit more underground (than before) I suppose.
Trebuchet: A change in direction?
Adamski: A turn of the century, but maybe a bit self indulgent that 'I need a new name' (laughs) but also it came from Italy where they kept misspelling my name on flyers and kept spelling it with a 'Y'. Which I (eventually) liked.
Trebuchet: Tell me about neo-waltz?  
It was the original dance underground. It was controversial and subversive in mid 18th century, taken up by the peasants in Bavaria and Bohemia, and then taken up by the rich. I saw a parallel between that and Acid House… which I guess I'm mostly associated with.
[quote] I'd like to encourage people to dance again in pairs[/quote]
But mainly it's about the music for me, and musically it's re-energised me creatively. I'd like to encourage people to dance again in pairs. Purely because they haven't in ages.
I mean there's swing dancing, but they're doing something retro (Laughs). That said, I'm referencing music from 250 years ago, but it's very much about 'now'. I'm using a contemporary sound palette, sonics and dynamics, but it happens to be in 3/4 time.
It's very much about the new but I'm also referencing few and far between hip-hop, dubstep and other electronic tracks that use 3/4 time. Waltzen for me simply means 'to turn' and the beat sort of falls over itself each time it turns.
I find that in my studio I'll get up from my seat and starting spinning around and around. Like a whirling dervish.
It's kind of an uplifting thing to do.
Trebuchet: Have you done a Neo Waltz event yet?
Adamski: No, though I've done a few festivals this summer and played purely waltz. I don't think that many people got the point but it went down well enough – people were cheering and whooping and stuff. There's bass and things that people like and I've been using MCs; I've got Rebel MC, and people think of him as the godfather of grime (Dizzee Rascal amongst others).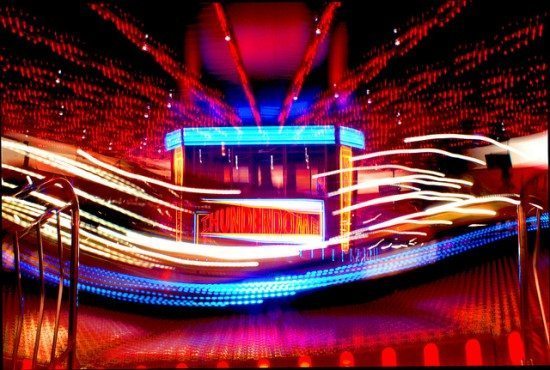 Trebuchet: You're famous for your collaborations (with Seal in particular) how do you make it work?   
Adamski: It happens very organically. I like people. I like artistic people. I like vibing with people.
With Viktoria Modesta I'd been aware of her for a couple of years because of her look etc. She kept popping up on Facebook and a friend directed me to her first release. I was like 'wow, she can really sing'.
[quote] my look back then looks like half of Shoreditch now[/quote]
She had no idea who I was. She would have been 2 or 3 years old in Soviet Latvia when I was in my heyday. So she had a Google and found me interesting. Funnily, my look back then looks like half of Shoreditch now. And we met and just kinda clicked. I told her about my concept of the waltz thing and she was interested.
The day after I got in contact with her I dreamt that I was waltzing with her, which was strange because she's only got one leg. It felt like a magical thing that has ended up being more.
I asked her to sing on one song and, as I do, I sent her a number of songs that I thought she'd like to sing on. She came back saying that she'd like to sing on all of them. Now she's starting getting involved with the flyers and design, which is amazing.
I was almost ready to go with the album but now that she's been involved we've been working on the whole thing making it more cohesive. I feel that she's the female face of the neo-waltz.
As well as Viktoria, we've also got David McAlmont as the male lead, which I'm not (well occasionally I am). I've got this alter ego called Sunny Erikson, who's a rockabilly, who is the antithesis of how David sings (I mean David is one of the greatest English soul singers ever) and then I've got Mickey Lightfoot on the album as well, who is rap, South London rap. So it's quite diverse.
Then I've got other tracks with Princess Julia, she's the godmother of London nightclubs. She's been around since the 80s, I don't know if that will be on the album but we did a cover of 'Oom-pa-pa' from Oliver Twist (Oliver!) which is a famous waltz. So it veers towards the humorous but then it goes the other way with serious soulful spiritual tracks with David McAlmont.
Trebuchet: What makes the Neo-Waltz particularly current?
Adamski: The internet, the ever shrinking globe, everything is so much more instant and connected. Chatting with a friend in Tokyo and Venezuela simultaneously.
[quote] Carl Cox played a show in Caracas and four people got shot dead on the dance floor[/quote]
Venezuela is kind of my second home. I found it very inspiring despite there not being a music scene as such. For instance I've never been to a nightclub there. The only thing I know of the scene is that Carl Cox played a show in Caracas and four people got shot dead on the dance floor in front of the DJ booth. So it's not really something I'm up for.
But I was hearing a lot of Venezuelan folk music, which is in ¾ time and influenced by the waltz from Vienna. I was fascinated by how this music germinates in (and into) other cultures and came across the Atlantic from Europe to become part of their folk music.
They have this instrument called the Cuatro, which is sort of ukulele really, and when they play the folk music you can really hear the groove more. There are these amazing bass lines and beautiful melodies (which can become really annoying on the Cuatro, really plinky plonky) so it really inspired me to get back into house and to want to play around with the music on my laptop and bring contemporary sounds to it.
My first foray into ¾ music was remixing 'Kiss from a Rose' by Seal and then my daughter's grandfather sang 'Moon River' in the 60s and I recorded something with him which was in 3/4. So there is a bit of history there, but I would hate to give the impression that I am some sort of artsy fartsy clever musician, because I'm not.
It's really not difficult (this type of music). In pop music there used to be loads of Motown b-sides, some R'n'B, but for some reason 3/4 music became less and less.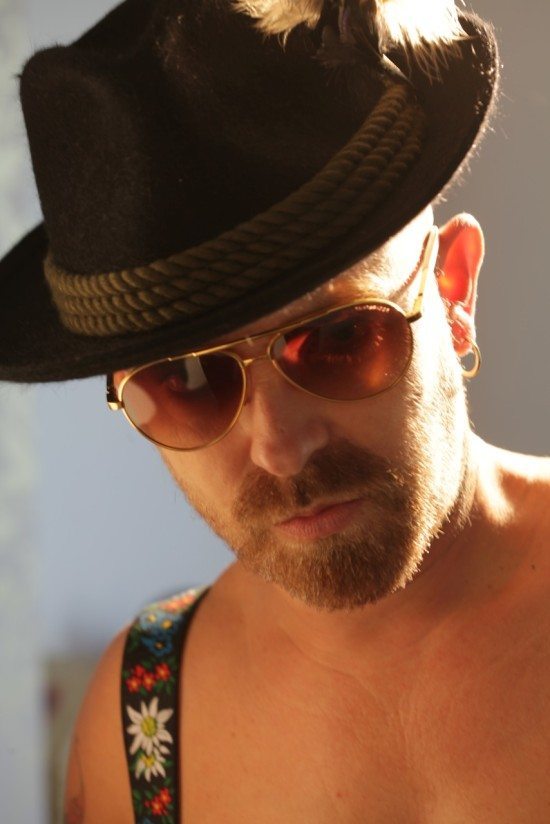 Trebuchet: There are three shows coming up, tell us about them.
Adamski: Three in Homerton, first Saturday of every month, and if they go well then it'll be the first Saturday of every month into infinity.
It's an amazing place that I have been going to since the 80s. When I first moved to London I used to go there. My band around '86-87 called Discord Datkord used to play there. It's an arts centre and old theatre.
I just know that Suicide (who are one of my favourite bands of all time) started out in this arts centre in New York (I never tire of reading about the roots of punk rock), and so starting this thing in an art centre was key for me. It's not a night thing, it's an early thing. I'm not trying to do a nightclub thing. Yes, I want to do something about dancing and socialising, but something else.
Trebuchet: How is it going to work with the audience? Do you think that only people with dance training are going to be interested?
Adamski: On one hand I don't really care. I want people to interpret it however they want to interpret it. Personally, I just end up spinning around on my own like a mental. But I've got this legendary choreographer called Les Childs that used to be in the Michael Clark troupe and used to dance with Leigh Bowery. Him and a girl called Orange are going to hold a waltzer's workshop before the show. (Waltz) isn't that hard, as even I can do it, and the workshop will be free for anyone with a ticket to come along and check it out.
[quote]
I just end up spinning around on my own like a mental
[/quote]I mean I was checking out waltz on YouTube and found Fred Astaire and Ginger Rogers doing a waltz and I started to get really anxious thinking 'Oh my god this is really hard, this is really difficult'. Then I realised that this is the most famous dancing couple of the 20th century. Actually it's really simple and people should really get into it. I, personally, just like to watch people really lose it.
---
The next neo-waltz is on November the 3rd.  Find out more about Adamski and Neo-Waltz here.
Adamski showcases Neo Waltz at Chats Palace Hackney on 3rd Nov and  Shepton Mallet Digital Arts Festival on Nov 10th.
Introductory quote is from Wikipedia.