[dropcap style="font-size:100px; color:#992211;"]I[/dropcap]t's been four years since Chantel McGregor released her début album Like No Other.
She's been working on the follow-up. Lose Control for over a year, and many of the new songs have been lighting up the live set for quite a while.
She describes the concept behind the album as Southern Gothic; while it's not a full-blown concept album with a narrative, the theme of loss of control in the album's title recurs across many of the songs. To quote McGregor, she immersed herself in the "sinister, dark world of deprivation, magic and voodoo, writing most of the songs from the perspective of the disturbed flawed characters". It's all rather different from the first album.
Lose Control starts off with a bang: "Take the Power", rocking out in a similar vein to the live favourite "Caught Out" from Like No Other.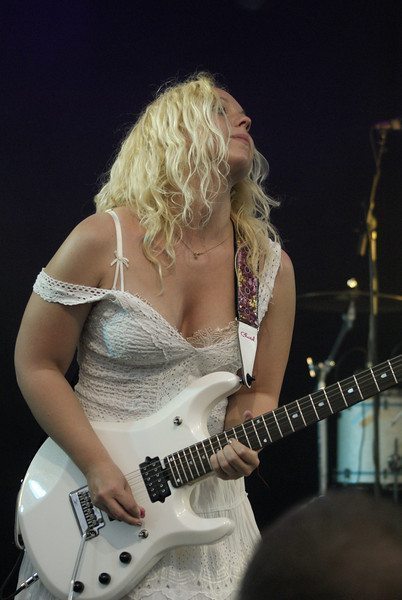 The grunge-influenced "Your Fever" has an interesting structure; it starts out dense and claustrophobic with a single battering chord in the verse, then opening out with a spiralling second part. The dynamics and use of strings for colour stand out. At one point the strings even sound like Mellotron; evoking a sonic image of Nirvana jamming with King Crimson. After that, "Burn Your Anger" is a more conventional driving hard rocker with a brief but very explosive solo.
The mood changes with "Anaesthetize". There's always been an acoustic side to McGregor's music, originally expressed through stripped-down covers. This one is an original, a beautiful vocal accompanied with delicate and understated guitar work with subtle use of strings.
Then it's back to rocking out. "Southern Belle" with it's bluesy riff and the opening line "I've been dancing with The Devil since the day that I was born" is the most out-and-out blues song on this record. There's also a blues element in the Zeppelinesque serpentine riff of the title track.
After the album's second delicately beautiful acoustic track, "Home", "Killing Time" is the hardest rocking track on the album. The spiralling riff has a modern feel, with something of the vibe of contemporary bands such as Muse. Then in complete contrast again, the dark brooding "Eternal Dream" on unaccompanied electric guitar is McGregor's tribute to the late Jeff Buckley.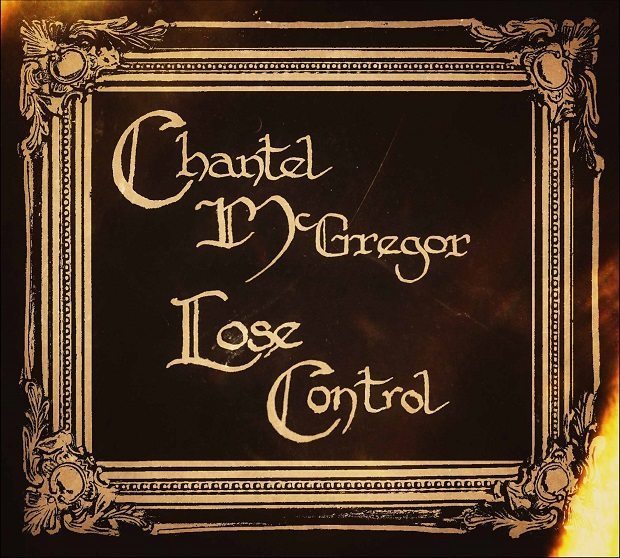 The album ends with "Walk On Land", the most ambitious song on the album, inspired by Steven Wilson's modern take on progressive rock. It builds from from an acoustic intro, a chorus with complex layered vocal harmonies, an atmospheric instrumental section featuring piano and strings, ending with a superb extended solo, the sole lengthy guitar workout on the record.
The whole album shows Chantel McGregor's growing talents as a songwriter, guitarist and singer. On this record her guitar playing puts the emphasis on riffs, and takes a less-is-more approach when it comes to soloing; the darker, denser sound is more Jimmy Page than Jimi Hendrix. It shows her great versatility as a vocalist; able to belt out hard rockers as well as delicate ballads. The vocals on "Eternal Dream" and "Walk on Land" at the end of the album are especially stunning.
It's a very different beast from McGregor's début. That was partly a singer-songwriter album and partly a blues-rock guitar record, and was really more a collection of songs. This one, in contrast, flows as a coherent album, far more hard rock than blues, though the acoustic numbers add variety and complement the heavier songs. It combines elements of 60s and 70s classic rock with far more modern sounds. And at just over forty minutes in length it doesn't overstay its welcome; there's absolutely no filler.
It's been a long wait for this album, but it's well worth it.
Lose Control is released on October 9th 2015 and can be pre-ordered here.
Inset photo by Tim Hall.