[dropcap style="font-size:100px; color:#992211;"]A[/dropcap]
ngus Stone's new band Dope Lemon were great at WOMADelaide 2017, but the audience at stage left seemed uninterested – a lot of talking was going on there.
I moved to stage right and the vibe transformed. The Dope's music went to some great places: nice guitar menace combined with keys and melody, a sort of indie Crazy Horse/Jeff Buckley/Velvet Underground mix.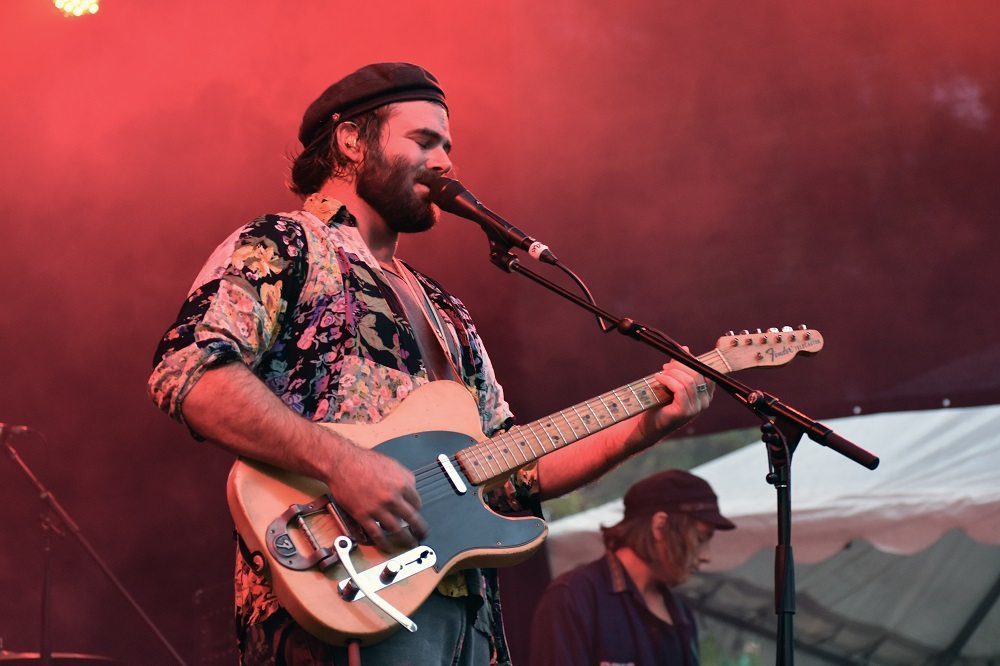 The Waifs were also celebrating their 25th anniversary, they've been around forever it seems and this is their third Womad appearance. Unfortunately talkers marred their set, a pair on the near stage side talked throughout, loudly and persistently, and despite being asked to move or shut up by fellow audience members, continued to prattle mindlessly throughout.
For the majority though the Waifs are a class act worth listening to.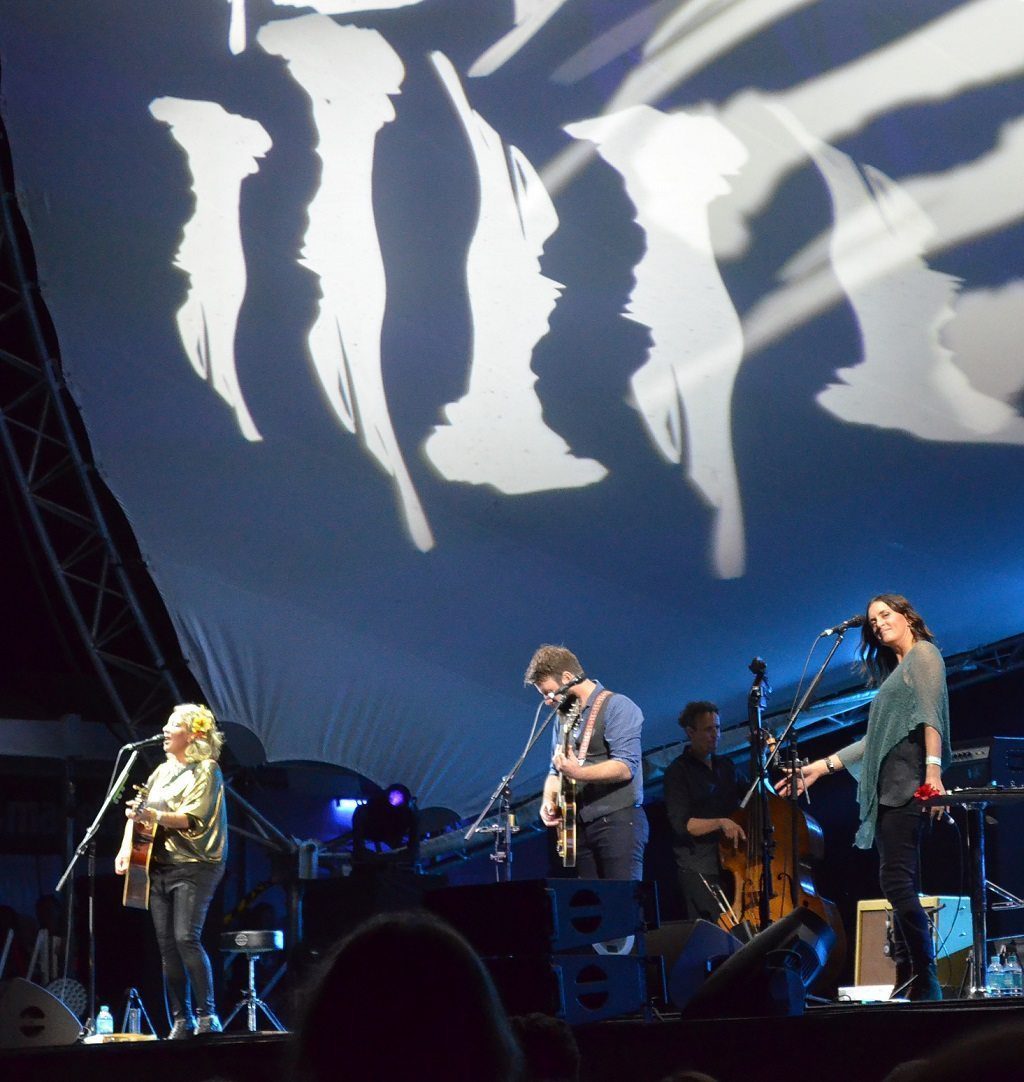 They do blues really well, with Vikki's mournful blues harp evoking wild outback spaces and lonely dusty roads leading to abandoned farmhouses and ruined communities. The sisters complement each other remarkably well. Vikki's soulful voice melds with Donna's more mellow tones and they both wear their hearts on their sleeves with songs that portray their doubts, fears, family tragedies and affection for each other.
At the end of their set (after they wowed us with classics such as London Still, Crazy Train, Highway One and Fisherman's Daughter) they finished arm in arm accompanied by fellow key Waif Josh Cunningham on guitar for a soulful 'Feeling Sentimental'. It's a touching moment.
Even Ian was converted ( a bit )
I would have loved to have seen another act but I was forced to sit down for a time to rest my feet, I could hear the Manganiyar classroom but the crowd was too large for me to navigate to actually see the stage so I stayed put.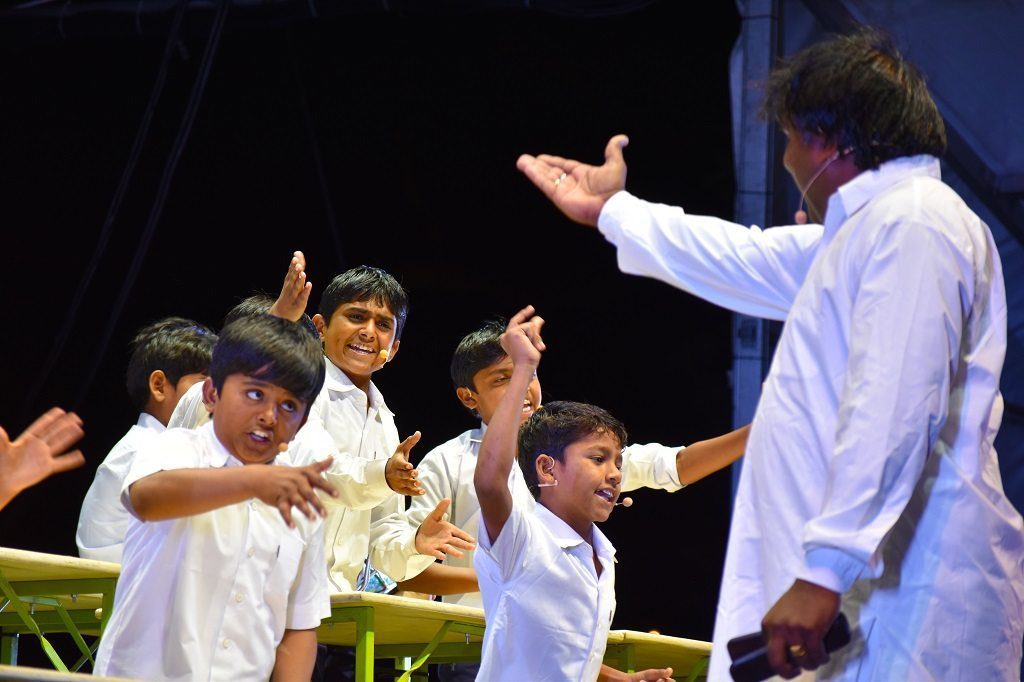 The next act was a 'one off ' on the foundation stage: Emir Kusturica and the No Smoking Orchestra. All talented musicians, they were in some ways let down by the antics of their frontman. Shambolic and unlikely, the thickset band leader enticed a bevy of ladies from backstage and proceeded to instruct them in the fine art of 'No Smoking dance moves'. As he removed his denim jacket he began to initiate a slow suggestive pelvic thrust .
You could see some of the ladies thinking 'What have we let ourselves in for ?' but they needn't have worried, this lengthy dance routine degenerated into a silly run around the stage which was neither entertaining nor particularly comic. The highlight was an impressive solo by the guitarist and a rave up that included the keyboard player (who looked rather like Alexei Sayle), but overall it was lightweight compared to the other acts we'd seen today, so given the state of my feet I considered it was time to leave.
At the Frome Road entrance The Flamingos were providing a pleasant soundtrack for CIE Carabosse whose fire pots were running down gradually. I watched the chimney being revved once more for about 20 people standing around reflected in its glow. The fruit bats were rumbling away noisily in the trees as they contemplated a sleep-disturbed couple of hours and after our walk back to the car I had to remove my shoes, my feet were just killing me.
I resolved to buy gel insoles (which I normally wear) first thing in the morning.
Photos by Ian Fry. Not to be reproduced without express prior permission.
Trebuchet's 2017 Womadelaide archive can be read here.