[dropcap style="font-size:100px; color:#992211;"]C[/dropcap]atharsis comes from the specialist In Paradisum label and is their first album release.
Somaticae is a mysterious French project known for dramatic live shows and a highly unexpected blend of sounds that sets his work apart from other artists on the label and from almost all other artists in the techno field 'Catharsis' is released in. However, prime time dancefloor this isn't – the watchword for the unprepared listener has to be "expect the unexpected" (which is an understatement).
'Lamentations I' is a desolate, almost cliché, mass of wailing and groaning sounds, something a little like the French metal/opera act Elend. In a totally different vein is 'Pointless', a slow but highly aggressive track based on distinctive metallic textures, tough beats and rasping vocals. In terms of its use of vocals and increasingly harsh noise it's an interesting counterpart to Author and Punisher's approach.
[quote]a very twisted
but somehow
compelling hybrid[/quote]
Slowing things down further, 'Abrupt I', comes across like a slow, percussive remix of a Penderecki choral work. By the end, the way the voices are filtered and layered over a lurching on-off beat creates a very ominous, if not nightmarish effect, enhanced by a very long and slow fade.
'The Leviathan' is a cautious advance into techno territory, albeit a very slow and atmospheric variety. Immense, hammering, yet muffled beats emerge out of a void, militancy building to a peak, before slowly fading into the uneasy tones they emerged out of.
'Abrupt II' lives up to its name with detuned, scratchy guitar sounds that form the basis for the kind of novelty rave track that would once have found a home on the Rephlex label.   However, a minute and a half in the beats becoming more aggressive and the tone darker. It's a real curiousity, distinct from the rest of the album and perhaps a throwing down of the gauntlet to DJs looking for something completely unexpected to play.
[quote]The only problem
with this stunning
track is that it
stops much too
soon[/quote]
Moody, whispered vocals return to the fore on 'Indifferent', accompanied by discordant metallic textures, later joined by harsher, doom-style vocals and brutalised guitar sounds. Again, it's a very twisted but somehow compelling hybrid, especially once the beats become harsher and more frantic. 'Abrupt III' returns to the formula of ominous choral textures set around slow, heavy and irregular beats. This is a track that could make a great scene-setter and would probably work well on a film soundtrack.
The most technoid and one of the most impressive tracks is the epic 'The Spectator', the fastest and most dancefloor-oriented track here. Full of drama from the start it builds a massive atmosphere using heavily reverbed beats and cold, clanging sounds. The only problem with this stunning track is that it stops much too soon. Immense.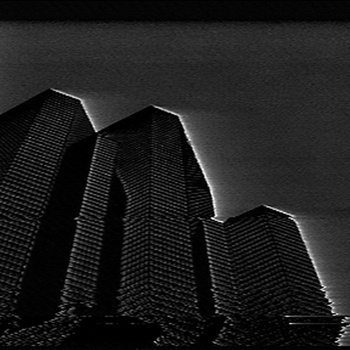 'Lamentations II' is a totally Gothic soundscape of choirs, cries and harsh tones that would fit well into a sinister dark ambient set or alongside a harsh contemporary classical work. 'Abrupt IV' delivers the final shock – a short, discordant blend of beats and guitar sounds that does sound like a conclusion although perhaps to another release.
If re-sequenced this oddly ordered collection would almost work as three single releases – one dark ambient/contemporary classical, one a quirky metal/rave hybrid and a two track atmospheric techno release. As it is, this is a totally distinctive set of odd atmospheres, abrupt gear shifts and unique combinations that sticks in the mind.
Label. In Paradisum
Artists. Somaticae
Title. Catharsis
Format. LP & Digital
Cat.Number. IP010
[button link="http://www.inparadisum.net/" newwindow="yes"] In Paradisium[/button]