[dropcap style="font-size:100px; color:#992211;"]I[/dropcap] was born small of physical stature into a family of meager income in a nation that respects little but large things, both in size and monetary value.
The diminutive are spurned, scorned, defamed and relegated to the margins.
I was, also, born with an expansive mind and a soul attracted to language and poetic expression. I cultivated a large vocabulary in a culture that worships largeness — yet, incongruously, over the years, has become relentlessly more small-minded, shallow, petty, and sub-literate.
I navigate the cultural landscape carrying a giant lexicon in an era of witless giants.
The thing to remember about giants is they are lonely by nature. And they are inconsolable in their alienation. Most giants grow inured to their sorrow; they become indifferent to the deprivations caused by the vast amount of resources required to keep them alive. For example: the form of giantism known as consumerism. Wherever this genus of giants roam, there will be found drought and famine.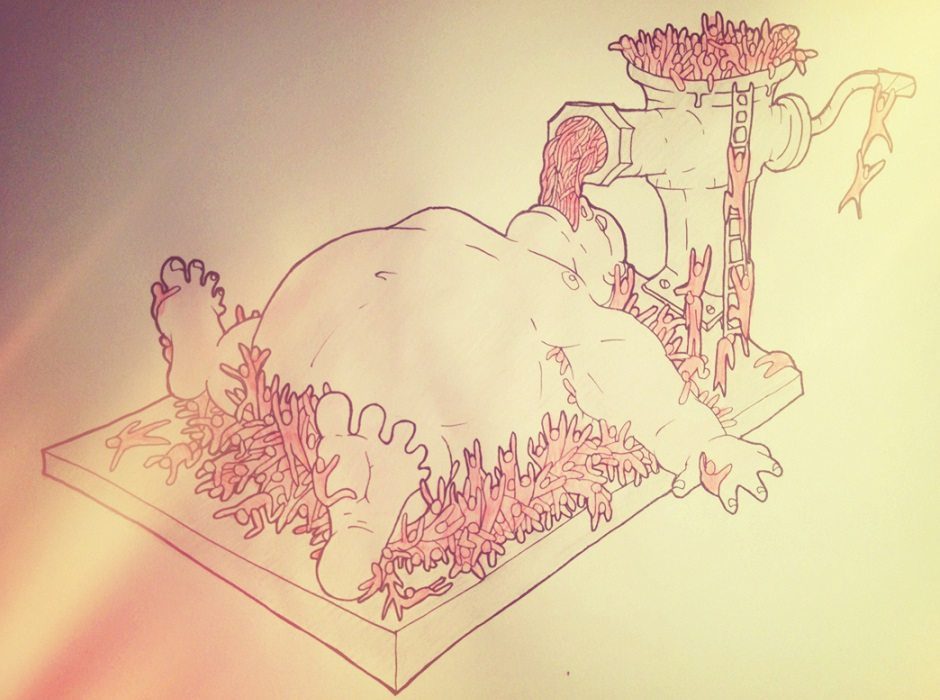 Yet there is the rare giant who is stricken with sorrow over his condition and the fate he inflicts on all near him. Human beings hate this form of giant above all other giants, because they are mortified by seeing their own hidden sorrows writ large. So these giants seek the refuge provided by mountains and river canyons where his epic tears and lamentations will be regarded as river currents and rolling thunder. His tears mingle and merge with all the things of the world — and are the reason that tears are inexhaustible, that there exists bottomless pools of them.
Also, this is the reason poets require solitude and certain forms of loneliness can never be assuaged. It is crucial that someone chronicle sorrows that are seemingly too large to bear.

Phil Rockstroh is a poet, lyricist and philosopher bard living in New York City.
Yet a bio amounts to dharma for dimwits: It defines a human being in the same manner and degree of veracity as a restaurant menu describes the various slabs of meat offered … commodified things that were once living beings.