Small is Beautiful XXVII and Gyunel Rustamova in Cork Street galleries, Dry the River and Clare Maguire at The Social.
14th December
One small step for artists but a giant leap for free arts exploits, Ruth Carlisle and Rebecca Collins journey through London's galleries and gig spaces.
The following is a tale about the small arts things in London. One night, two women hit the cobbles and demonstrated that you don't have to pay a banker's bonus to have an eventful and wondrous night out. Small is truly beautiful. Small paintings, small galleries, small venues and small gigs, these were all inexpensive and fabulous.
After duly examining the glasses on trays, interesting abstract oils and fancily dressed hobnobbers within galleries on Cork Street, we progressed to The Social near Oxford Street. Huw Stephens Presents was a free night of live music and DJ sets which had been whispered about on twitter so much that we had to try our luck.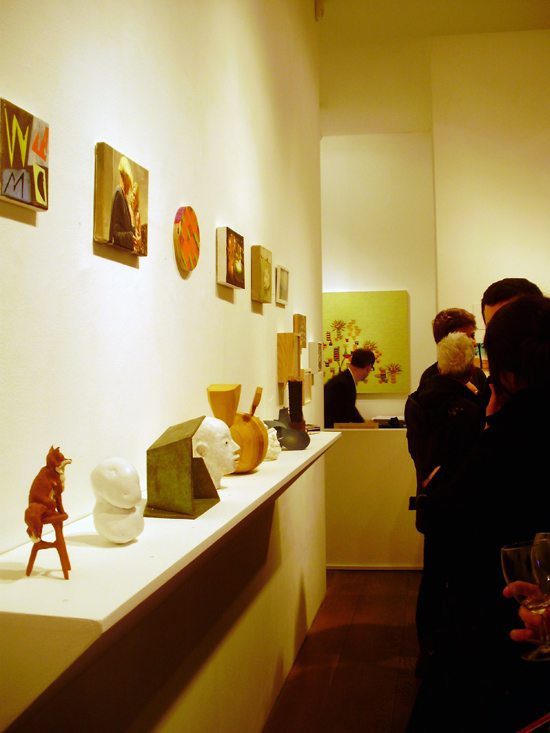 Small is Beautiful XXVII – Flowers Gallery, Cork Street
15th Dec – 08 Jan
Flowers Gallery on Cork Street was crowded when we entered. At first we couldn't actually see much art on the walls. We soon realised why, the exhibition was made up of 103 individual tiny works running around the gallery at eye level or on shelves. After we elbowed our way to the bar we grabbed price lists and began our investigation. This took some time, but proved rewarding. Like a traditional cabinet of curiosities, this jumble of odds and ends was full of surprises.
One thing became apparent very quickly, small is cute. Small is adorable. We couldn't help but coo at Andrew Logan's exquisitely tiny Horse Box (2009). Even Masayuki Suzuki's sculpture Beggar Holding Dog (2010) became sweet as a result of its 5-inch height. However, small does not necessarily mean beautiful in every case. Some pieces felt like scale-down models of a larger, better work. Some, like Chris Jennings's Little Maquette for an 'Annunciation' (2010), felt like homages to a movement or style (in this case Abstract Expressionism) without necessarily adding their own stamp.
What made the best works stand out was obvious craft or deliberate playfulness. Jane Edden's Work Horse (2010) was impressive in its Joseph Cornell-esque delicacy. Kleio Gizeli's minute mixed media instillation Ishmael Before the Flood (2010) had a 2mm mouse starting up the wall. Some played with the traditional presentation of their medium, for example Betsey Dadd made mini video art animation with There Came Through the Woodlings (2010). Others evoked the idea of the trinket as an intellectual conversation starter, as in the case of Simon Hitchens's The Other I (2010), an apparent physical representation of Jaques Lacan's 'The Mirror Stage'.
One piece said it all. A metal gravy boat with several spoons suspended above it bore the title Pretty Useless thing (Peter Ellis, 2010). It was pretty. It was useless. It was a thing.
It is intriguing to have an exhibition that embraces, not glorifies, the uselessness of art. Uselessness is not necessarily negative. As one could see throughout the evening as the crowd thickened, these objects start conversations, they distract and they please. They also fit nicely on the mantelpiece. They, unlike much of the loud and/or enormous Pop Art out there, invite, not demand attention. How refreshing. Unfortunately the crush of people became a bit much and the champagne in the gallery down the road called to us so away we went…
Gyunel Rustamova – The Gallery in Cork Street
13th Dec – 18th Dec
Therefore we journeyed from a crush of people with tiny art, to a spacious space with great big paintings. And canapés (which in no way drew us there, how dare you say that!).
At first glance Gyunel Rustamova's oil paintings appear to simply be depictions of classical scenes and people on beaches. On closer inspection these bright, fun pieces each have a mischievous twist. Polo with the Globe (2010) shows classical centaurs morphed into contemporary polo players. Our favourite scene seemed to show faceless businessmen enjoying an underwater sushi feast displayed on a mermaid's body. That is, until you see the title, Feminist Cannibal Mermaid on a Plate (2010) and realise she has in fact lured them there to kill them with the sting of her tail.
The geek rose up in us when we thought we had found a painting of Tiamat, the 5 headed dragon from the 80s cartoon Dungeons and Dragons. Turns out the artist actually conceived each dragon head as a representation of the most important men in her life. We are not completely convinced she wasn't just covering up her geekiness, but we'll take her word for it.
The works were not universally exciting, and nor were they all particularly technically accomplished. They were, however, a pleasantly honest and colourful expression of this artist/lecturer's experience of life by the Caspian sea, and a welcome moment of exoticism in the winter gloom.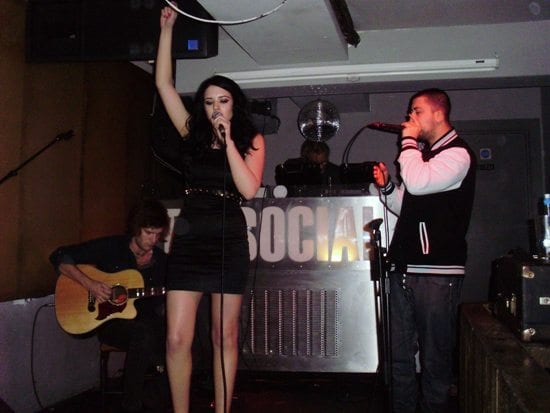 Huw Stephens Presents – The Social, Little Portland Street
14th Dec
As mentioned above, I discovered this little treat through twitter Chinese whispers.
A monthly new music night at The Social, with a line-up assembled though Huw Stephen's BBC Radio One show.
Dry the River
As well as being awarded Tip of The Week back in February, Dry The River were featured on the BBC Introducing stage at Glastonbury 2010. Being a Glastonbury die hard I have often run passed that stage, though I didn't catch this folk four-piece last summer. Yet after hearing them I know they will soon become a Glastonbury staple, being the right balance of indie depression and folk hippy love.
As they opened up their set, my attention was initially drawn to them due to their very bearded band member. However the lead singer's surprisingly tragic falsetto built a seriously vulnerable and gentle indie gospel. The song Weights & Measures is initially a slow poem, which didn't project far into the narrow venue space. Gradually it becomes weaved with delicate and deeper instrumentals, bringing focus to key lyrics and nuances in the vocal. Overall producing a powerful track, I could see why they've been plugged so much by the BBC.
My main interest in the band is the lack of hippy gentility in their approach to their music. Most bands I hear like this have all kinds of dreadlocks and hemp involved. They produce possessive and passionate folk blues, which isn't presupposing and feels timeless. Fronted by Peter Liddle, I asked how he felt about performing in a small venue like The Social:
The small venues are great because it's intimate.
You can see and feel the audience and their reaction
I wouldn't have said that this venue had the best audience stock, with few dancing and many talking over the quite mellow set. But I would agree that the quaint style of venue gave a good ambience to Dry The River's subtle, strange and pervasive alt-folk.
Clare Maguire
The summer release of Ain't Nobody was a long time coming for this amazing songstress. It's an overwhelming and soul inspiring number which was both poignant and versatile. It has been remixed by James Breakage, Siriusmo & Jan Driver as well as Memory Tapes, to name a few. Making this not only a track of soulful power but in other lives it is a dubstep dream.
She was the reason I wanted to journey to The Social in the first place, wanting to hear that spine-tingling voice in person and hope that she brought a synthesizer or two. It was an acoustic set however so what you going to do? You bring a beat boxer, that's what. Clare Maguire performed a couple of songs accompanied by acoustic guitar but of course what I wanted to hear was Ain't Nobody with that beatboxing fiend. I got my wish.
A petite set but none the less effective, like a sampler dish of three dynamic talents: Clare Maguire, the guitarist and Hamish Duff the beat boxer. Next year will be eventful for Maguire, her debut album is released in February and I can imagine a tour and festival appearances will also be on the cards. This slowburn voice is destined for great things.
However I hope that her individual style isn't overwhelmed by demands to become more dance or pop. Having a destructively soulful voice and connections with ambient and industrial masters means crafted remix relationships. I would hate to hear her sing with anything less, that way pop madness lies.
Pretty Useless Things
So there it is, in one night we managed to experience more cultural hot spots than a menopausal museum during fashion week (that was an overtaxed analogy but just go with it). It just goes to show that money is no object, size doesn't matter and it is what you do with it that counts. Free, small and participation friendly events are the best way to spend an evening.
Keep your eyes peeled and your social media twitching because you never know what you might find a painting made out of parcel tape, a mermaid killing a businessman, a song about the heaviness of history books and a human synthesizer remixing an angry love song. Can you go out tonight and find a better mix of frivolity and dramatic art?
Challenge accepted.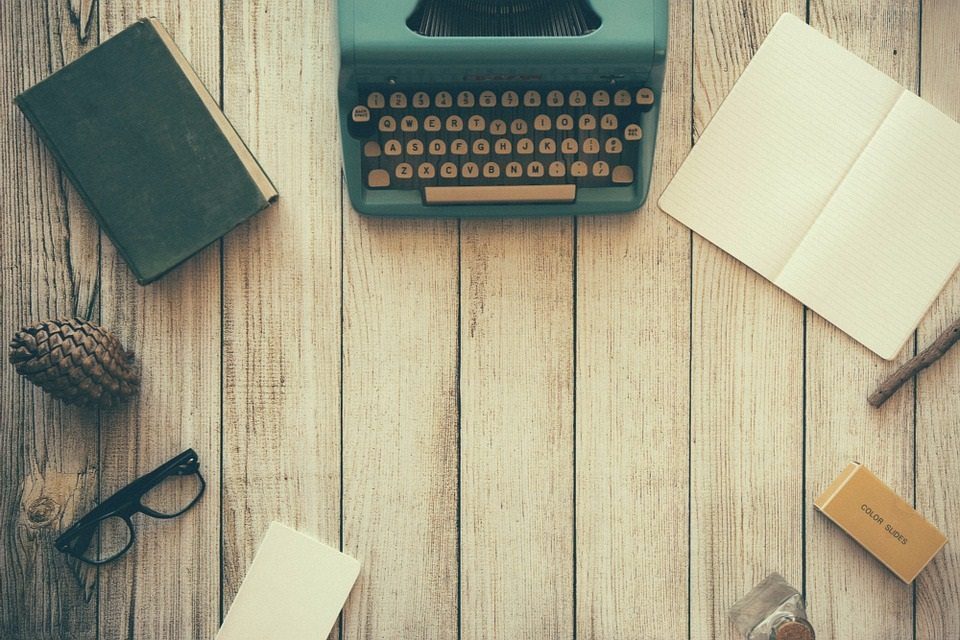 The aim of art is to represent not the outward appearance of things, but their inward significance. – Aristotle