[dropcap style="font-size:100px; color:#992211;"]F[/dropcap]irst of May, First of May,
Outdoor shaggin' starts today
But as always, it do rain,
So we shags off back indoors again.
– Folk rhyme (with a nod to Jilly Cooper)
May Bank Holiday looms, calling upon the reptilian gambling streak that inhabits the deeper recesses of your cerebral cortex. The payoff, of course, is the long-odds jackpot of outdoor Spring-like abandon in a Welsh (Cumbrian, Cornish, Kentish…) festival field with the sun beating hard on your bared back and an inspired headline act pumping a communally-felt groove through the assembled brethren.
More often though, it's trenchfoot and wetwipe disaster in a leaky tent and the early morning fog of ciderbreath drifting over a Somme-like vista of greyfaced gapyahs.
So we offer an indoor alternative (for the Sunday night at any rate). Shangaan Electro and The Bug. At Koko. Indoors.
What exactly happens when the whumping bass of The Bug meets those big Nozinja chorus vocals – that's a gamble that looks like much more fun.
---
Nozinja aka Shangaan Electro + The Bug + Branko of Buraka Som Sistema with Kingdom + dEbruit + Turtle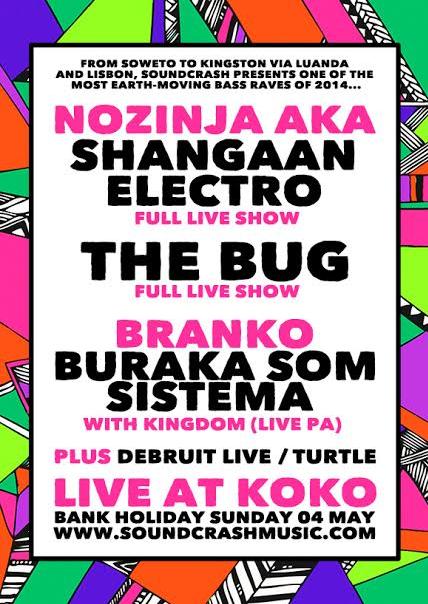 Soundcrash take you on the trip of a lifetime, from South Africa to Jamaica to Angola to Lisbon and back!
On the 4th May 2014 KOKO London will transform into an eclectic cocktail of deep Bass music from The Bug, combined with rapid style rhythms and soulful vocal chorus' from Nozinja aka Shangaan electro as well as the diverse selections from Branko of Buraka som Sistema, this is the club night of the century, guaranteed to make people dance faster than ever before!
4th MAY 2014
9pm – 3am
Venue: KOKO, 1A Camden High Street, NW1 7JE
Ticket Prices: £9.50 Super Early Birds, £15.50 Early Birds , £17.50 General Advance
Tickets: www.soundcrashmusic.com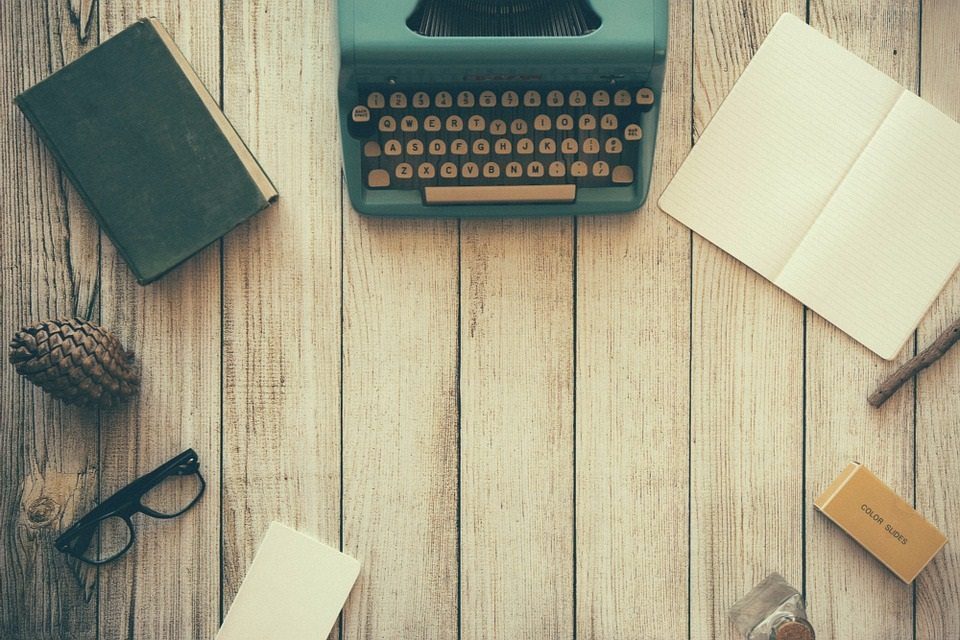 The aim of art is to represent not the outward appearance of things, but their inward significance. – Aristotle