[dropcap style="font-size:100px; color:#992211;"]M[/dropcap]adonna is the uncrowned queen of Scorpionics.
This muscular 54 year-old woman recently called the president of the USA a 'black Muslim', toted a replica gun onstage in Denver shortly after the Colorado shootings, and upset the Russian government (twice) by distributing pink 'anti-phobic' armbands and then vocally supporting the jailed punk band Pussycat Dolls.
When in France she showed an image of a local right wing politician with a swastika on the woman's forehead (lawsuit pending) and took every opportunity to show off her cosmetically enhanced buttocks to her audiences. All of this, and more, just to drive attention and ticket buyers towards her MDNA Tour.
It worked. Not only did she manage to put that little upstart Gaga in her place and put a weakly selling album back on the charts, she also earned 228 million dollars from the highest grossing world tour of 2012.
INTERESTING FACT: there are 752 species of scorpion and each has a different type of venom.
If one definition of Scorpionics is an ability to hurl cold vitriol in the direction of your enemies then Alex Ferguson is the red king of the movement.
Every football season the Manchester United football manager spits out bitter controversy, at a time of his choosing, to 'heat up the action' for his team. And most seasons it works. As I write they are six points clear at the top of the Premier League but there is no sign of premature muscle relaxation in the Man U camp.
The 71 year old ruddy-faced Scot spent his 2012 Yuletide tongue-lashing weak willed referees, claiming that one of his players could have been killed on the pitch and accusing a rival team of breaking Premier League rules through an unscrupulous transfer deal.
He will most probably win the league and a cup competition again this year with what is, by Man U standards, a very average group of players.
INTERESTING FACT: in a natural life span a scorpion will shed its exoskeleton nine times.
This kind of behaviour is all well and good for pop stars and high profile football managers like Madge and Alex, you may say, but how can it benefit an ordinary person like me?
Scorpionics is here to help.
For a small fee we will construct a personalised HATE CHART for you, which will be based on your answers to our searching questionnaire. From this soul map you will quickly discover the TRAITOR inside who insists on being 'liked' or even 'loved'.
Taking your new life direction from the paths outlined by this chart will unleash a previously hidden ability to direct negative energy to positive effect and enable you to succeed in banishing the hidden traitor to the far reaches of the Elsewhere Zone.
You will then become the Master/Mistress of your own destiny through step two when you receive the ENVY CHART.
This invaluable tool will grant you the ability to place your own needs at the top of your GREED SCALE without wasting energy on concerns for those below. Soon you will develop the AVARICIOUS SPARKLE that both attracts and compels.
Only when you are fully satisfied with steps one and two, are over the age of 18, and have completely shed your now redundant ex-personality, will you become eligible to purchase step three: the SEXUAL DAMAGE CHART in order to both experience a level of pleasure you had never previously imagined and simultaneously destroy your enemies.
INTERESTING FACT: with the assistance of the Scorpionics Programme our glistening future will be cold, deadly and ruthlessly efficient.
Send your hard-earned cash to the usual place for an unusual result.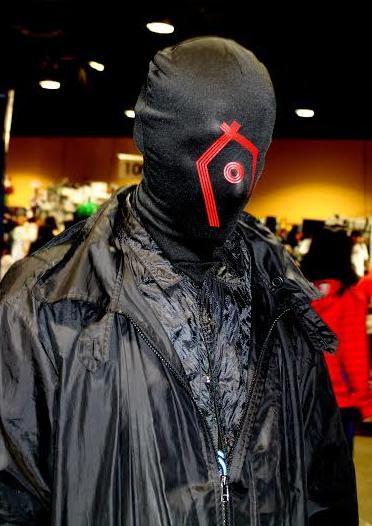 Having completed principal photography on phase one of the Sharks revival SWP is now preparing to edit the One Last Thrill feature documentary. Sharks themselves are 'dropping a big one' by releasing a double album Dark Beatles/White Temptations in April 2018.
In his spare time the author kayaks the muddy river Ouse and walks the South Downs which gently enfold his home town of Lewes.